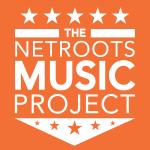 For the last year we've been working on an ambitious new piece of programming called the Netroots Music Project. When progressive values are promoted in culture they become normalized. From folk songs in the '60s to rap albums that speak out against today's injustices, music has always been a tool of the people to make our voices heard.
Netroots Nation has long been a gathering to connect with and learn from some of the best organizers around the country. And we've sought to amplify their work every year. With the Netroots Music Project we intend to bring artists and others in the industry to the table as well. By intentionally creating these connections and opportunities we hope to foster greater cultural organizing and collaborations.

Today, I'm thrilled to announce our inaugural lineup featuring 40 musicians, organizers and artists in a nine-panel track; a showcase stage featuring live performances throughout the weekend; and local and national artists performing at events throughout the weekend.
Highlights!! Highlights!! Highlights!!
A special appearance by Immortal Technique
Music by the Chapin Sisters and Irene Diaz at our opening reception
The People for the American Way Showcase Stage, featuring live performances, artist merch tables, meet and greets, and more throughout the weekend
Panels on integrating music, activism and art (Music for Black and Brown Lives, Activating Untapped Networks of Artists, Women on the Musical Front lines and more)
From the panels to the performances, this program is designed to re-inject music into our current political discourse and support the artists doing this day to day. You'll find this year's panels below. The schedule for the People for the American Way's Town Hall Showcase Stage is coming soon!
You can look forward to participation from those who are rockin' culture and getting truth out there the world over with their voices like Immortal Technique, The Downtown Boys, The Chapin Sisters, Irene Diaz, Jasiri X, the JustSeeds Artist Co-Operative, Bonfire Madigan, Evan Greer, Eleanor Goldfield from Rooftop Revolutionaries and many more!
This project means the world to us. Without your support, the help from our many indiegogo supporters, and the willingness of these artists to share their knowledge, we could not have pulled this off.
---
The Netroots Music Project brings together musicians, organizers and thinkers for 3 days to exchange new culture-changing ideas in 9 panels/talks/presentations with a theme centered around the past, present, and future of music, the arts, and social justice movements. Beyond that, the project includes a The Blue Party sponsored by EveryAction on Saturday night, July 18th at the Monarch Theater, and the People for the American Way's Town Hall Showcase Stage that hosts (and boasts!) talent meet and greets, acoustic performances, and more.