People's Climate March: Music and Art in service of social movements
Starts: Thursday, Jul. 16 12:00 PM (Eastern)
Ends: Thursday, Jul. 16 1:15 PM (Eastern)
People's Climate March core-organizers will discuss the importance of music and art in support of the Peoples Climate Movement.
Moderator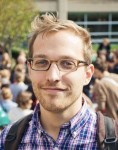 Whit Jones is an organizer and communicator on climate, energy and environmental justice issues and has spent the last ten years building a youth movement powerful enough to challenge the fossil fuel industry. As Campaign Director at Energy Action Coalition, Whit worked with a coalition of 20 partners to lead both national and grassroots campaigns to drive more ambitious action on climate change, and coordinated the biannual Power Shift summits. Power Shift 2011 hosted the largest grassroots organizing training in history, and through aggressive campaigning won a meeting between President Obama and 11 grassroots environmental justice leaders. Whit has written for The Huffington Post, MSNBC and led the strategic communications work to hold President Obama accountable to young voters on his climate, energy and environmental commitments.
Panelists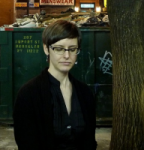 Daphne Carr is an organizer, activist, writer, and scholar living in New York City. She was a co-organizer of Occupy Wall Street Music Working Group, and continues to facilitate music as activism in actions across the East Coast. She is the author of Nine Inch Nails Pretty Hate Machine (Continuum 2011), contributor to the books Out of the Vinyl Deeps: The Rock Writing of Ellen Willis; Marooned: The Next Generation of Desert Island Discs, and Listen Again.
Other sessions: Women On The Musical Front-lines, How to start a riot: Grrls, queers, and other rabble rousers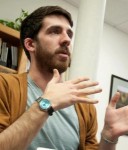 Charlie Furman is a campaign manager with Fight for the Future, a digital rights advocacy group that stops governments and corporations from breaking the Internet.
His work is focused primarily on using digital tools to mobilize massive numbers of people to take coordinated action, and includes serving as the digital coordinator for the People's Climate March, March for Real Climate Leadership, StopWatching.Us rally, as well as a number of other mass mobilizations.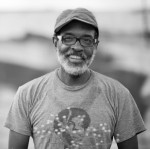 Chip Thomas is a photographer, public artist, and physician who has been working between Monument Valley and The Grand Canyon in the Navajo Reservation for the last 28 years. There, he coordinates the Painted Desert Project – a constellation of murals across the Navajo Nation painted by artists from all around the world. These murals aim to reflect the love, culture and rich history shared by the Navajo people back on to the community. He is a member of the Justseeds Artists Co-operative, a collective of 30 socially-engaged artists. You can find his largescale photographs pasted on the roadside, on the sides of houses in the desert, on the graphics of the Peoples Climate March, and on 350.org carbon emissions campaign materials. In beauty it is finished.
Other sessions: JustSeeds Artist Meet & Greet, Arts Activism Amidst Borders & Ecological Collapse