Arts Activism Amidst Borders & Ecological Collapse
Starts: Saturday, Jul. 18 4:30 PM (Eastern)
Ends: Saturday, Jul. 18 5:45 PM (Eastern)
"The skin of the Earth is seamless, the sea cannot be fenced. El mar does not stop at borders."
– Gloria Anzaldua
Every year, half a million immigrants risk their lives and leave entire families behind in hopes of beginning a new life in the United States. Many do not survive the harsh journey across the border, and those who do endure a life split between cultures, histories and languages.
At the same time, rapid ocean acidification and rising CO2 levels drive the Earth and it's eight million species closer to collapse. As the colonial world expands, borders are being violently redrawn – further pushing whats left of the wild out from their homes. Not only are immigrants, indigenous peoples, and the Earth intwined in the violence and silencing they face in these borderlands, they are also connected in their struggles and resilience.
Can the creation of art mobilize and empower communities most affected by colonization and climate change?  Mata Ruda, Jess X. Chen, Jetsonorama and Thea Gahr will explore how their artwork, films, mural projects, and spoken word poetry can illuminate the ways in which the empowerment of immigrants, indigenous peoples, and the Earth are inseparable from each other.
Panel presented by: Justseeds Artist Co-operative and Culture Strike
Moderator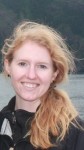 Katie Davis is a passionate environmental activist currently working to organize diverse coalitions and grassroots support for significant public lands protection campaigns in the Southwest. She has degrees in ecology and environmental law and has worked on state-level conservation projects and legislation throughout the country.
Panelists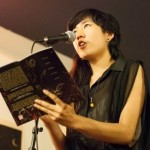 JESS X CHEN (b. 1992) is a first generation Chinese-American poet, artist/activist, filmmaker, and educator. She is the author of poetry chapbook, From the Earthworm To The Night. She is a member of the Justseeds Artists Co-operative, and a facilitator of Artists Against Police Violence. A graduate of the Rhode Island School of Design, her work has been a part of Asian American Film Festival, Beasts of the Southern Wild, The Wingluke Museum, Yale Environmental Film Festival, and on three national tours of spoken word poetry. Her work intimately exposes narratives of ecological and colonial trauma, Asian-American diaspora and collective protest by connecting the violences between the female/colored body and the body of the Earth. She is currently based between Seattle and NYC, but works nationally.
Other sessions: JustSeeds Artist Meet & Greet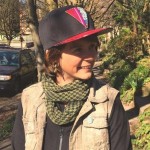 Thea Gahr is a queer Mexico City based print-maker currently living and working on a family farm and natural reserve in rural Oregon. She is a member of the Justseeds artist cooperative, Escuela de Cultura Popular Martires del 68, Collectivo Cordyceps, and La Furia de Las Calles. Through teaching young people, building community, printmaking and farming across cultures, she strives to empower ideas of social and environmental justice.
Other sessions: JustSeeds Artist Meet & Greet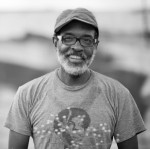 Chip Thomas is a photographer, public artist, and physician who has been working between Monument Valley and The Grand Canyon in the Navajo Reservation for the last 28 years. There, he coordinates the Painted Desert Project – a constellation of murals across the Navajo Nation painted by artists from all around the world. These murals aim to reflect the love, culture and rich history shared by the Navajo people back on to the community. He is a member of the Justseeds Artists Co-operative, a collective of 30 socially-engaged artists. You can find his largescale photographs pasted on the roadside, on the sides of houses in the desert, on the graphics of the Peoples Climate March, and on 350.org carbon emissions campaign materials. In beauty it is finished.
Other sessions: People's Climate March: Music and Art in service of social movements, JustSeeds Artist Meet & Greet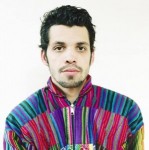 MATA RUDA (b. 1989) is an artist/activist/archivist who currently lives in Newark, NJ. He was born in San Jose, Costa Rica and lived in Caracas, Venezuela until he was 11, then immigrating to the USA. Using iconography from both sides of the border, he has painted a variety of murals and paintings that empower immigrant and overlooked communities and cultures. His work has been part of Newark Museum, El Museo Barrio, The Painted Desert Project, and Calle 13's Multi_Viral. By charting the violences that occur around the United States/Mexico border, and celebrating the resilient spirits of those who attempt to cross it, his artwork monumentalizes the many facets of the immigrant experience.
Other sessions: JustSeeds Artist Meet & Greet