The Arizona Sound Strike: 5 years later
Starts: Thursday, Jul. 16 1:30 PM (Eastern)
Ends: Thursday, Jul. 16 2:45 PM (Eastern)
Five years ago, as one of the nation's most restrictive immigration laws was set to go into affect in Arizona, Zach Dela Rocha of Rage Against the Machine organized the "Sound Strike"boycott of the state. Over 100 nationally touring musicians joined the Sound Strike, with a few canceling gigs and others scheduling free appearances at protest events in the state. But the music community wasn't in complete agreement when it came to tactics. Some local promoters and performers argued that music fans were a key progressive audience in the state who needed to be engaged, and the best way to do that was to keep the music playing in the state and rally fans to vote and engage around the issue. Now, with the benefit of five years of hindsight, we gather organizers and musicians with various perspectives, taking a look back at what lessons we learned and how they can be applied to other progressive issues.
Moderator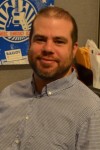 Andy Bernstein helped found HeadCount in 2004 to drive participation in democracy through the power of music. During his tenure the organization has registered over 350,000 voters.
He has been a featured speaker at the SXSW music conference, and appeared as an expert commentator on ABC, CNN, MSNBC, Fox News and several other television networks. He also produced public service announcements starring Jay-Z, Dave Matthews and members of Phish and the Grateful Dead, which aired on network television.
A 1994 graduate of Brown University, Bernstein resides in a slopeside condominium at the Mountain Creek ski resort, not far from New York City.
Panelists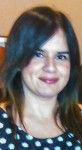 Yolanda Bejarano has been in the Arizona music scene for more than 20 years. Her musical projects range from punk to mariachi. Though she has always been an advocate for human rights, SB 1070 was the catalyst to get involved on a deeper level in the community as an organizer. Yolanda is now the Legislative/Coalition Director for Communication Workers of America, where she builds relationships with other organizations in order to advance the pro-worker, pro-human rights agenda.
Other sessions: A Movement Not a Moment: Fighting Fast Track in Arizona (sponsored panel)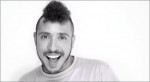 Henri Benard is a multi-instrumentalist with Award-Winning Phoenix-based groups Dry River Yacht Club and decker. Henri has been actively involved in the Music Industry for 13+ years, with experience in artist management, merchandising, copyright, promotions, licensing, publishing, education, recording, mixing, production, creative development, booking, record labels, song-writing/arrangement, and touring (live performance). His performing experiences include both national and international touring, performing shows in 42 US States, as well as festival performances in Canada, Mexico, and Norway. Henri can also be seen teaching for Mesa Community College as an Adjunct Faculty in the Music and Business program, where he currently teaches MUC109 – Merchandising and the Law, and MUC210 – Concert and Touring Promotions. A life-long learner, Henri is always finding new experiences and ways to connect; you can always find him around "the music."
Owner / operator of the Crescent Ballroom, Valley Bar and Stateside Presents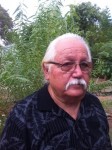 Salvador Reza has been a community organizer for more than 25 years, tackling real world issues and bettering the lives of people here in Phoenix. Whether it was running a successful campaign on behalf of the Taco Vendor Association to stop the city from banning tack trucks and hot dog vendors, or representing the Macehualli Day Laborers and creating the first Day Labor Center in Phoenix, Reza has organized those who most need a voice in local government and frequently come out on top. He was a leader in speaking out against SB1070, organizing a people's march that attracted over 100,000 protesters, and playing a key role in the Sound Strike. He has been arrested, banned from the state Capitol, and been the victim of constant retaliation by government officials. But he has never stopped fighting for the underserved and underrepresented.