Music for Black and Brown Lives
Starts: Friday, Jul. 17 12:00 PM (Eastern)
Ends: Friday, Jul. 17 1:15 PM (Eastern)
This panel will discuss the intricacies of succeeding as an artist and how/why people choose to make art and music that strengthens black and brown communities.
Moderator
Panelists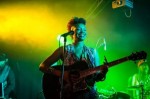 MysticBlu is a soul singer, songwriter, poet, emcee, and evolutionist.
She is originally from Minneapolis, MN and now resides in Phoenix, AZ.
MysticBlu feels she is here to bring about truth, inspiration and healing to those who embrace her words and music and through her actions in the community. Her mission is to bring about self awareness and take all a little higher.
MysticBlu has had the honor to be the opening act for artist such as:
Brandy, Jill Scott, Lupe Fiasco, Black Eye Peas, and more.
You can visit her website to learn more about this amazing artist!
Www.iammysticblu.com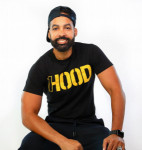 Jasiri X is the first independent hip-hop artist to be awarded an Honorary Doctorate, which he received from Chicago Theological Seminary in 2016. Still, he remains rooted in the Pittsburgh based organization he founded, 1Hood Media, which teaches youth of color how to analyze and create media for themselves. His critically acclaimed album Black Liberation Theology (2015) has been recognized as a soundtrack for today's civil rights movement. He has performed his music from the Smithsonian to the Apollo Theater and has discussed his views on hip-hop, race, and politics at leading institutions across the nation, including Harvard University, the University of Chicago, NYU, Yale, and Stanford, among others. In 2017 he received the Nathan Cummings Foundation Fellowship to start the 1Hood Artivist Academy. Jasiri is also a recipient of the USA Cummings Fellowship in Music, the Robert Rauschenberg Foundation Artist as Activist Fellowship and the President's Volunteer Service Award.
Other sessions: Jasiri X