The Art of a Movement
Starts: Saturday, Jul. 18 6:00 PM (Eastern)
Ends: Saturday, Jul. 18 7:15 PM (Eastern)
Artistic expression has played a major role in nearly every social movement, from the freedom songs of the civil rights movement to the use of graphic art by ACT UP (AIDS Coalition to Unleash Power). Art has the power to transform culture, to imagine new possibilities, to reflect and uplift our lived experiences and to evoke powerful emotions that can move people to action. In the reproductive health, rights and justice movements, the opposition's grotesque images have dominated the cultural narrative. This panel will feature the artists working to flip this script. Through their poetry, film, performances and images they are building groundbreaking narratives—ones that uplift the voices of diverse communities, exposing raw, authentic, honest, positive, and even imaginative possibilities of who we are as a movement and where we need to be.
Moderator
Panelists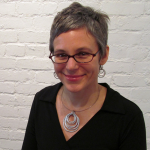 Heather Ault is is an award-winning visual artist, graphic designer, and advocate for abortion rights and reproductive freedom. As founder of 4000 Years for Choice (www.4000yearsforchoice.com), she created a dynamic visual art series devoted to re-visioning the historical and cultural narrative of abortion and contraception along with new messages that empower, inspire, and affirm reproductive and sexual justice.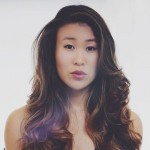 Tani Ikeda is an award-winning director who creates narratives, documentaries, music videos, and commercial films. She was recently selected as one of Film Independent's 33 Emerging Filmmakers and her work has been screened at the Sundance Film Festival.
Tani has a commitment to telling the untold stories of women. In 2009, she co-founded imMEDIAte Justice, an after school program in the LA Unified School District that teaches underserved girls filmmaking. She was named one of the "25 Visionaries Who are Changing Your World," by the Utne Reader and has spoken on CNN, NBC, Univision, and at universities around the country about her feminist filmmaking.
Tani holds a Bachelors Degree in Film Production from the University of Southern California and currently resides in Los Angeles.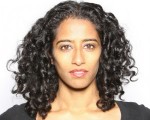 Anu Yadav is a critically acclaimed actress, writer and theater-based educator dedicated to telling the stories of people pushed to the margins of public discourse. She performed with the Shakespeare Theatre Company, Smithsonian Folklife Festival, Strathmore Mansion and the National Academy of Chinese Theatre Arts in Beijing. She a seasoned teaching artist, co-founded the storytelling project Classlines and was featured in the documentaries Walk with Me and Chocolate City. She is a 2013 DC Artist Fellow and holds an M.F.A. in Performance from the University of Maryland at College Park. She will be touring her solo play Meena's Dream this fall to Phoenix, Washington State and Lake Tahoe. She is a proud supporter of the upcoming Poor People's Campaign relaunch in 2017-2018. http://poorpeoplescampaign.org/