How to start a riot: Grrls, queers, and other rabble rousers
Starts: Friday, Jul. 17 7:30 PM (Eastern)
Ends: Friday, Jul. 17 8:45 PM (Eastern)
Radical activists and change-makers will share experiences of how they used art, music, and other creative mediums to move the needle on progress in popular culture and in politics.
Moderator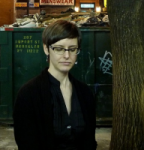 Daphne Carr is an organizer, activist, writer, and scholar living in New York City. She was a co-organizer of Occupy Wall Street Music Working Group, and continues to facilitate music as activism in actions across the East Coast. She is the author of Nine Inch Nails Pretty Hate Machine (Continuum 2011), contributor to the books Out of the Vinyl Deeps: The Rock Writing of Ellen Willis; Marooned: The Next Generation of Desert Island Discs, and Listen Again.
Other sessions: Women On The Musical Front-lines, People's Climate March: Music and Art in service of social movements
Panelists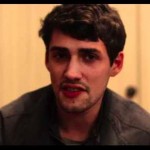 Joey La Neve DeFrancesco is an artist and activist in Providence, RI. He plays music in two bands–Downtown Boys and Malportado Kids–that have released critically acclaimed albums and toured throughout North America. Joey worked for years as a rank and file labor organizer while employed in Room Service at the Renaissance Providence Hotel. He quit that job in spectacular fashion with the help of his former band–What Cheer? Brigade–which resulted in the internationally viral video Joey Quits. He used the subsequent attention to draw attention to workers' rights in various internet and pop culture outlets, push for labor legislation in Rhode Island, and star in Serbian reality TV shows. He has produced other video works that have been displayed at the Museum of Modern Art in Warsaw and the Brooklyn Academy of Music. He is currently working with Demand Progress to create a website highlighting progressive cultural producers.
Instagram: https://instagram.com/laneve_defrancesco/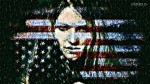 Eleanor is a creative activist, singer and writer. She is the founder and lead singer of the political hard rock band, Rooftop Revolutionaries who have shared the stage with the likes of Tom Morello and Immortal Technique at festivals, Occupy events and rock clubs around the country.
She is also the host and writer of the occupy.com, Free Speech TV syndicated show, Act Out! which focuses on creative and grassroots activism. This weekly show gives updates on activism around the country, focusing on artists and creatives, grassroots actions and how people anywhere can get involved, from tweets to marching in the streets.
She is also a free-lance writer and consultant for creative outreach targeting 18-30 year olds via projects aimed at killing apathy through art. In this capacity, she also does various creative work on her own, such as her campaign, Ads for Change.
Other sessions: Women On The Musical Front-lines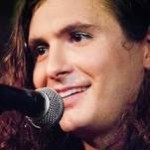 Evan Greer is a radical queer singer/songwriter, organizer, parent, and workshop facilitator based in Boston.
Other sessions: A Movement Not a Moment: Fighting Fast Track in Arizona (sponsored panel)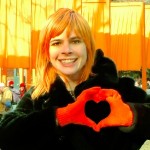 Madigan Shive, or Bonfire Madigan Shive, is an American songwriter, performing artist, community organizer and musician based in the Mexico / US border region of California.
She is a cellist, singer and guitarist, formerly of the band Tattle Tale and currently fronting her own ensemble, Bonfire Madigan. She undertakes commissioned pieces and performances for live theatre and film. She was a part of the riot grrrl movement of the 1990s and her songs have been included in independent feature and documentary films.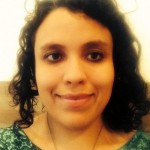 Victoria Ruiz is a musician and activist from Providence, Rhode Island. She is the front person in Downtown Boys and Malportado Kids. She got involved in music as a Latina activist interested in the intersectionality between race, class, and culture. She has worked as a labor organizer, social worker for the Rhode Island Public Defender, art instructor, and currently works as a Campaigner for Demand Progress. She is excited to be on tour with her band for their release of "Full Communism," a full length record released on Don Giovanni Records. The record highlights personal experiences and demands around race, policing structures, capitalism, and gender. When she is not on tour or working for Demand Progress, she works as a volunteer organizer for the Community Safety Act, an anti-racial profiling ordinance in Providence.
Instagram: https://instagram.com/victoriamruiz/