All Eyes on PA: How Progressives are Building Power to Win in the Keystone State
Session Type(s): Plenary
Starts: Thursday, Aug. 18 5:15 PM (Eastern)
Ends: Thursday, Aug. 18 6:30 PM (Eastern)
In November, Pennsylvanians will cast their votes in hugely contentious contests for governor and U.S. Senate and will vote to send the Commonwealth's first Black woman to Congress. And a slew of down ballot races could have a major impact on the makeup of the legislature–and its relationship with a new governor. With abortion access and Senate control hanging in the balance, national attention and money is flooding into the races. Hear from progressive leaders and candidates on how they are working to turn out the vote and win—in November and beyond.
Panelists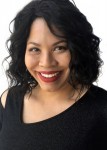 Cheryl Contee is Chief Executive Officer at The Impact Seat Foundation, which is working to create a world in which women can succeed as business leaders. She is also the award-winning Founder and Chair of Do Big Things, a digital agency that creates new narrative and new tech for a new era focused on causes and campaigns. Cheryl is the Amazon bestselling author of Mechanical Bull: How You Can Achieve Startup Success. Passionate about creating new tech and new narrative for a new era, Cheryl uses her vast experience in startup entrepreneurship and community engagement to lead our portfolio companies and funds to success, provide resources for underrepresented founders, and build the new economy. Previously, Cheryl was CEO of Fission Strategy, which brought Silicon Valley startup culture to the world's leading causes and campaigns. She's the co-founder of Attentive.ly, the first tech startup with a black female founder to be acquired by a NASDAQ company, the National Board Chair for Netroots Nation, a Senior Advisor for Astia and the first portfolio company board member of New Media Ventures.
Other sessions: Turns Out TV Ads Do Matter: Inspiring Stronger Democratic Messaging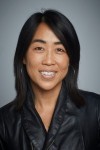 Seated in 2016, Councilmember Helen Gym is a longtime educator and community organizer and the first Asian American woman elected to Philadelphia City Council. In her first term, she led a schools agenda that championed the successful end of a state takeover of the Philadelphia school system, passed a tax on soda distributors to fund pre-K, and restored nurses, counselors, music programs and safe drinking water to every public school. She established the city's first legal defense fund for renters facing eviction and introduced and passed the nation's most expansive "Fair Workweek" law to give stable schedules and a path to full-time hours for 130,000 part-time workers. She is Vice Chair of Local Progress, a network of progressive municipal electeds, where she leads national efforts to support Sanctuary Cities, affordable housing, and public education.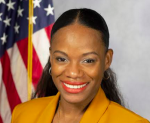 Summer Lee is an organizer, attorney, a Pennsylvania State Representative, and the Democratic nominee for Pennsylvania's 12th Congressional District. Throughout her time in the state legislature, she's fought for meaningful progress on union jobs and workers' rights, environmental justice, affordable housing, health care, immigration justice and more. She led an initiative that stopped a corporate fracking proposal and drove the passage of police accountability measures in Harrisburg. She also is co-founder and chair of UNITE, a grassroots group dedicated to building progressive power up and down ballot across Allegheny County and the surrounding areas, electing mayors, county council, judges, and more. If elected to Congress, Summer will be the first Black woman representing the commonwealth of Pennsylvania in the U.S. House of Representatives.
Other sessions: Why We're Winning: How Black-Led Progressive Organizations are Changing the Face of Western PA Politics, How Democrats Can Run on Climate—and Win—in 2022 and Beyond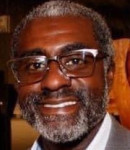 Khari Mosley the political director for 1Hood Media & Director of 1Hood Power an issue advocacy group affiliated with 1Hood Media. He is also the CEO of The Sojourner Group, a public affairs and political consulting firm based in Pittsburgh, Pennsylvania. From 2012 to 2019, he served as regional programs manager for the BlueGreen Alliance, a coalition of 14 of our country's largest unions and environmental organizations. From 2009 to 2012, he served as
the Director of Green Economy Initiatives for Grounded Strategies (formerly GTECH Strategies). He also served as national political director for the League of Young Voters; national policy director for League of Young Voters Education Fund, respectively from 2005 to 2009.
Khari Mosley had 20 years of experience working on non-partisan, advocacy and candidate campaigns in Pennsylvania and around the country, with a range of clients including: former PA State Representative Tony Payton Jr., Pittsburgh City Councilman R. Daniel Lavelle, PA State Representative Jake Wheatley, School Board Director Sala Udin and PA State Supreme Court
Justice Kevin Dougherty. His work as chief strategist for Allegheny County Controller Chelsa Wagner's victorious 2015 re-election campaign earned 3 nominations from Campaign and Election's prestigious Reed Awards.
He was the Democratic Chairman of Pittsburgh's 22nd Ward from 2004 to 2010. Khari currently serves as a democratic committeeman in Pittsburgh's 14 th ward. He has received numerous awards for his civic engagement work from: Pittsburgh Magazine, the League of Women Voters, A. Phillip Randolph Institute, former Pennsylvania Governor Ed Rendell, Penn Future and the New Pittsburgh Courier.
Khari attended Indiana Univ of PA where he studied political science. He lives in Pittsburgh, with his wife the Honorable Chelsa Wagner, a Allegheny County Court of Common Pleas Judge , and their sons Thaddeus and Isaiah.
Other sessions: Pennsylvania's Plan to Take on the Corporations Harming Our Democracy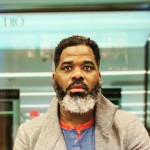 W. Mondale grew up—one of thirteen children—in an environment riddled with all the norms of poverty, for a Southern Black family. That vantage point gave him a front row seat to all that plagues the oppressed and underserved in our nation, and it would eventually be at the root of all of his work. At an early age, W. Mondale began seeking answers to accepted social constructs, he quickly saw the need to challenge those flawed ideas and he took the path of solution architect.
After graduating from high school he joined the United States Marine Corps. W. Mondale realized that joining the Corps was admirable, but quickly learned that it was not a mechanism for social change. With this in mind, he entered into the world of politics.

W. Mondale Robinson is the founder of The C. Institute which was a NGO concerned with equitable governance and inter-social treatment for persons of African descent, in countries where they are a minority population. Along with The C. Institute W. Mondale founded two additional organizations; Robinson Political Consultants and Management Group (RPCMG) and Free Born Blacks. W. Mondale has worked on more than 125 campaigns (local, statewide, federal, and international). He also leads #ALLACTION which is an online organizing group that specialize in tech-community organizing, training for successful civil disobedience actions, and strategic advocacy planning.
He has appeared on television news programs such as: Democracy Now, Al-Jazeera, NPR, Fox, and ABC. He has political and cultural columns on The Village Celebration and Arkansas Talks, two publications that focus on Black lives. He is also the Political Contributor for The Village Celebration and By Any Means Necessary two syndicated radio shows.
Other sessions: Can Democrats Speak to Black-specific Racial Issues and Win?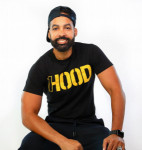 Jasiri X is the first independent hip-hop artist to be awarded an Honorary Doctorate, which he received from Chicago Theological Seminary in 2016. Still, he remains rooted in the Pittsburgh based organization he founded, 1Hood Media, which teaches youth of color how to analyze and create media for themselves. His critically acclaimed album Black Liberation Theology (2015) has been recognized as a soundtrack for today's civil rights movement. He has performed his music from the Smithsonian to the Apollo Theater and has discussed his views on hip-hop, race, and politics at leading institutions across the nation, including Harvard University, the University of Chicago, NYU, Yale, and Stanford, among others. In 2017 he received the Nathan Cummings Foundation Fellowship to start the 1Hood Artivist Academy. Jasiri is also a recipient of the USA Cummings Fellowship in Music, the Robert Rauschenberg Foundation Artist as Activist Fellowship and the President's Volunteer Service Award.
Other sessions: Why We're Winning: How Black-Led Progressive Organizations are Changing the Face of Western PA Politics, Public Safety vs. Policing: They are Not One and the Same!, Off Campus: Winning Progressives' Most Important Generation