How Democrats Can Run on Climate—and Win—in 2022 and Beyond
Session Type(s): Panel
Starts: Saturday, Aug. 20 2:00 PM (Eastern)
Ends: Saturday, Aug. 20 3:00 PM (Eastern)
The 2020 election demonstrated clearly that the climate and environmental justice crises are crucial to voters' choices at the ballot box and to voter turnout. The climate crisis' harms to American communities have escalated rapidly since then, and an increasing number of voters—50% of all voters, 75% of Democrats—identify climate change as a "critical threat." It is apparent that climate and environmental justice will be crucial, intersectional issues in 2022 and beyond. Less apparent but still true is that they are win-win issues for Democrats in every part of the country. Join us as we discuss how Democrats can run on climate and win in 2022 and beyond.
Moderator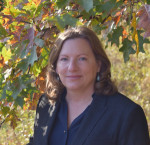 Michelle Regalado Deatrick is the Chair and Founder of the Democratic National Committee's first-ever Environment and Climate Crisis Council, She writes, advocates and organizes for people, just policy, and planet, and has a lifelong commitment to public service and community.
Michelle serves on the National Advisory Boards of Climate Power and OnePointFive Climate. She served recently as Vice Chair of her County Commission, in a 3-term rural red seat that she flipped to blue, running on environmental and infrastructure issues. As a county commissioner, Michelle founded her County's first Environmental Council, spearheaded measures committing the County to ambitious decarbonization targets, and signed it on as the first county east of the Rockies to join the County Climate Reality Coalition.
Michelle's lifetime commitment to public service and community includes advocacy for workers' rights and labor: as a proud member of UAW 2230, an NWU delegate to her regional labor federation and the national NWU, and a former Michigan One Fair Wage spokesperson.
She served as a Peace Corps Volunteer in East Africa. A policy analyst and an internationally honored poet of environmental and social justice, Michelle lives on her family's 80 acre farm and rewilded prairie in southeast Michigan.
Panelists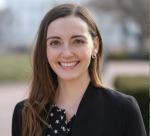 Danielle Deiseroth is the Lead Climate Strategist at Data for Progress, where she leads the organization's polling and public opinion research on issues related to climate change and the environment. A native of Pittsburgh, PA, Danielle first became interested in climate change as a high schooler studying legacy pollution from abandoned mines in Western Pennsylvania.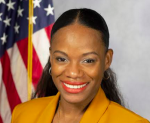 Born and raised in the Mon Valley, Summer Lee is a dedicated organizer, attorney, and progressive state legislator. A proud alum of Woodland Hills public schools, Summer grew up in North Braddock and Swissvale before graduating from Penn State and Howard University School of Law, where she focused on civil rights and social justice advocacy. She worked as labor organizer, joining the Fight for $15 to increase the minimum wage, and lead voter mobilization efforts for the Pennsylvania Democratic Party. In 2017, after repeated incidents of violence from police and school administrators against local students, Summer spearheaded a successful write-in initiative that transformed the local school board. In 2018, at the urging of her neighbors, Summer threw her hat in the ring for State House – taking on a 20-year incumbent, doubling voter turnout, and winning with over 67%of the vote. She also made history, becoming the first Black woman from Western Pennsylvania ever elected to the legislature. Throughout her time in office, Summer has been a voice for working families, and a champion for sustainable jobs, environmental justice, police accountability, reproductive rights, immigration rights, and gender and racial equity. She is a tireless advocate for workers' rights, unions, the right to organize, and the fight for a liveable wage. In 2022, Summer was elected to the US House of Representatives for Pennsylvania's 12th District, becoming the first Black woman ever elected to Congress from Western Pennsylvania.
Other sessions: Why We're Winning: How Black-Led Progressive Organizations are Changing the Face of Western PA Politics, All Eyes on PA: How Progressives are Building Power to Win in the Keystone State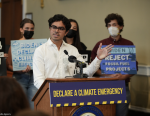 John Paul Mejia the chief national spokesperson for the Sunrise Movement, a youth movement working to stop the climate crisis and create a just society in the process. His commitment to climate activism began during his sophomore year of high school, when Hurricane Irma threatened his hometown, Miami. In the aftermath of the storm, he saw how his community was treated as disposable and was propelled into action.