Election Subversion: The Role of State Legislatures in the Fight for Democracy
Session Type(s): Panel
Starts: Friday, Aug. 19 4:30 PM (Eastern)
Ends: Friday, Aug. 19 5:30 PM (Eastern)
In key states, Republicans are building toward a future where they can engineer election outcomes by modifying the laws and rules governing election administration and limiting the ability of state courts to curb partisan redistricting and subversion. On top of that, an arch-conservative Supreme Court could thwart a constitutional challenge to this state power grab, through the Independent State Legislature theory. This panel will explore how state legislatures play an outsized role in the future of our democracy.
Moderator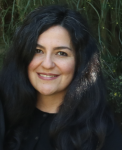 Gaby Goldstein is co-founder at Sister District, whose mission is to build progressive power in state legislatures. As Senior Vice President for Strategic Initiatives, she leads programs that strengthen the pipeline of diverse, progressive candidates, as well as programs that educate the public about the importance of state legislatures and policy, and which support progressive state legislators once elected. Prior to founding Sister District, Gaby was a bioethics lawyer and health policy researcher. She holds a BA from UC Berkeley, JD from Boston University School of Law, and PhD in health policy from UC Berkeley.
Panelists
Cecilia Aguilera is Counsel at Fair Elections Center, where she represents voters, returning citizens, and civic engagement organizations in impact litigation to remove barriers to voting and restore the right to vote. She and her colleagues also work alongside state partners to advocate for legislation and policy changes to make voting more accessible, including in Texas, Louisiana, New Hampshire, Kentucky, and Ohio.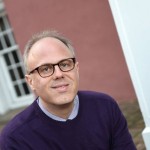 Dave Daley is the author of Ratf**ked: The True Story Behind the Secret Plan to Steal America's Democracy, helping spark the drive to reform gerrymandering. Dave's 2nd book, Unrigged: How Americans Are Battling Back to Save Democracy, chronicles the victories and defeats in state efforts to reform elections and uphold voting rights. Dave is a senior fellow at FairVote. A frequent lecturer and media source about gerrymandering, he is the former editor-in-chief of Salon.com, and the former CEO and publisher of the Connecticut News Project. He is a digital media fellow at the Wilson Center for the Humanities and the Grady School of Journalism at the University of Georgia. His work has appeared in the New Yorker, The Washington Post, The Guardian, New York magazine, the Atlantic, the Boston Globe, Rolling Stone, Details, and he's been on CNN and NPR.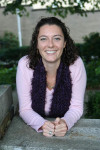 Carmen López is the State Innovation Exchange's Senior Democracy Director and an organizer at heart. She is deeply committed to creating a world in which all people thrive and reach their potential and believes the path toward creating a more equitable and just society requires a thriving, participatory, resilient democracy.
Over the past 25 years, Carmen has worked to engage people in democratic political reform. She organized to improve access to voting and elections so that all voices can be heard, to implement ranked choice voting to ensure that every vote counts, to expand public financing so that locals can run for office with the support of their community rather than relying on donors, to build community journalism to tell local stories that lead to policy change, and to elect more progressive women.
She previously served as the Democracy Policy Officer at the Thornburg Foundation, the Deputy Cabinet Secretary at the New Mexico Higher Education Department, the Data and Policy Director at America Votes-NM, and worked for USPIRG, the U.S. Congress and the federal government.
Carmen earned a Master of Public Policy from Harvard's Kennedy School of Government and a BA in Political Science and Women's Studies from Mount Holyoke College. Her thesis was entitled, "Wealth, Influence and Democracy: An Analysis of Campaign Financing in the United States." Carmen is a tenth generation New Mexican who resides in Santa Fe, New Mexico with her partner.