Pennsylvania's Plan to Take on the Corporations Harming Our Democracy
Session Type(s): Panel
Starts: Thursday, Aug. 18 2:30 PM (Eastern)
Ends: Thursday, Aug. 18 3:30 PM (Eastern)
In 2020, Pennsylvania movement organizations took to the streets to defend democracy. These threats are no longer unique, and the suppression of BIPOC votes are increasingly funded by billionaires and corporations. In 2021, Jeff Yass—bolstered by the state's lack of campaign finance laws—flooded the Pennsylvania Supreme Court race and local school board races with white supremacist, anti-union agendas. Join us to hear about the next frontier to defend democracy–taking on those directly bankrolling disenfranchisement.
Moderator
Arielle is a Deputy Campaign Director with ACRE, specifically working with the Philly Revenue Project to help support campaigns to win progressive revenue in Philadelphia and Pennsylvania. Arielle has a decade of organizing experience around racial justice, climate justice and corporate accountability. She has worked predominately with basebuilding organizations, both in St. Louis and Philadelphia. Most recently, Arielle managed the campaign of Councilmember Kendra Brooks, the first Working Families Party councilmember in Philadelphia history, and previously led the Our City Our Schools' campaign to end the 16-year state control of Philadelphia's schools.
Panelists
Veronica Coptis joined the CCJ staff in March 2013 as a Community Organizer and is now serving as the Executive Director. She grew up in western Greene County near the largest underground coal mining complex in the country and currently lives in the eastern part of the county surrounded by fracking.
Before joining the CCJ staff, Veronica served on the Board of Directors for CCJ and organized with Mountain Watershed Association. She received a bachelor's degree in biology from West Virginia University. She enjoys hiking and geocaching at Ryerson State Park and other areas around Greene County with her husband and daughters.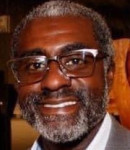 Khari Mosley the political director for 1Hood Media & Director of 1Hood Power an issue advocacy group affiliated with 1Hood Media. He is also the CEO of The Sojourner Group, a public affairs and political consulting firm based in Pittsburgh, Pennsylvania. From 2012 to 2019, he served as regional programs manager for the BlueGreen Alliance, a coalition of 14 of our country's largest unions and environmental organizations. From 2009 to 2012, he served as
the Director of Green Economy Initiatives for Grounded Strategies (formerly GTECH Strategies). He also served as national political director for the League of Young Voters; national policy director for League of Young Voters Education Fund, respectively from 2005 to 2009.
Khari Mosley had 20 years of experience working on non-partisan, advocacy and candidate campaigns in Pennsylvania and around the country, with a range of clients including: former PA State Representative Tony Payton Jr., Pittsburgh City Councilman R. Daniel Lavelle, PA State Representative Jake Wheatley, School Board Director Sala Udin and PA State Supreme Court
Justice Kevin Dougherty. His work as chief strategist for Allegheny County Controller Chelsa Wagner's victorious 2015 re-election campaign earned 3 nominations from Campaign and Election's prestigious Reed Awards.
He was the Democratic Chairman of Pittsburgh's 22nd Ward from 2004 to 2010. Khari currently serves as a democratic committeeman in Pittsburgh's 14 th ward. He has received numerous awards for his civic engagement work from: Pittsburgh Magazine, the League of Women Voters, A. Phillip Randolph Institute, former Pennsylvania Governor Ed Rendell, Penn Future and the New Pittsburgh Courier.
Khari attended Indiana Univ of PA where he studied political science. He lives in Pittsburgh, with his wife the Honorable Chelsa Wagner, a Allegheny County Court of Common Pleas Judge , and their sons Thaddeus and Isaiah.
Other sessions: All Eyes on PA: How Progressives are Building Power to Win in the Keystone State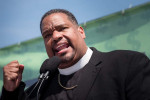 Bishop Dwayne D. Royster, a leading voice in modern faith-based activism, wants to change the world. Whether he is serving as a pastor, challenging the status quo as a political activist, educating and empowering communities as a radio show host, or encouraging and inspiring audiences around the country as a writer and public speaker, Bishop Royster's work is fueled by deep faith and passionate commitment to bringing about social justice.
Bishop Royster has served in pastoral ministry for the past 30 years in a variety of positions and denominations. Driven by his deep commitment to the four biblical principles of redemption, restoration, renewal and refreshment, Bishop Royster works diligently to meet people where they are and instill in the congregation a need to be like Christ: slow to judge always ready to offer grace and mercy.
Bishop Royster serves as the Executive Director of POWER Interfaith, the State of Pennsylvania's largest Faith Based Organizing Movement, part of the Faith in Action Network (formerly the PICO National Network), the nation's largest faith-based organizing movement committed to racial and economic justice with 40+ federations in 26 States and 4 countries.
Bishop Royster also serves as Senior Pastor of Faith United Church of Christ in the North Michigan Park Section of Washington, DC. Bishop Royster is an advocate for preparing congregations for the ministry of availability. Prior to his current role as Senior Pastor, Bishop Royster has had the honor of presiding over the Living Water United Church of Christ (Founder and Senior Pastor); Mid-Town Parish UMC (Pastor); Way of Life Ministries Mennonite Church (Church Planter and Pastor); Harold O. Davis Memorial Baptist Church (Staff Minister) and Camphor Memorial UMC (Associate Pastor). Bishop Royster has also served the United Church of Christ in the following capacities: United Church of Christ Board of Directors (2013-2017); UCC Executive Committee (2016-2017); Penn Southeast Conference Consistory (2008-2012); Philadelphia Association Executive Committee (2008-2012); Philadelphia Association Committee on Ministry (2010-2014) and Ministers for Racial, Social and Economic Justice Board (2010-2014).
Bishop is a graduate of Geneva College's Center for Urban Theological Studies (BS in Urban Ministry Management), a graduate of the Lutheran Theological Seminary In Philadelphia (M.A. in Religion Degree- African American Church specialization), and has studied at Eastern Baptist Theological Seminary
Bishop Royster has extensive organizing, advocacy, political and faith leadership experience. He believes that it is imperative that a prophetic faith voice is heard in the halls of power calling for equity and respect for the moral value of every human life.
Bishop Royster serves as the Founder of the Society for Faith and Justice, an ecumenical religious order committed to a charism of social justice as a spiritual discipline and spiritual practice. Bishop is also the former Political Director of Faith in Action and a former councilman-at-large for the Municipality of Norristown.
Bishop Royster's work and ministry have been featured in the Philadelphia Tribune, Philadelphia Inquirer, Time Magazine, Philadelphia Daily News, Philadelphia Magazine, New York Times, RT Today, Fox News, Religion and Ethics Weekly (PBS), ThinkProgress, Huffington Post, Fresh Air (PBS), Voice of America, Washington Post, The Washington Informer and many other outlets.
Bishop Dwayne D. Royster is married to the lovely Suzette Royster and together they are the parents of two beautiful daughters.
Other sessions: Progressive Responses to White Christian Nationalism