Turns Out TV Ads Do Matter: Inspiring Stronger Democratic Messaging
Session Type(s): Panel
Starts: Thursday, Aug. 18 11:00 AM (Eastern)
Ends: Thursday, Aug. 18 12:00 PM (Eastern)
Ever get the sense that Democratic ads aren't as persuasive as they could be? You're not wrong, and this panel has the receipts. This will be an overview discussion of the origins, results, and future of a multi-year research and creative project that's encouraging Democrats make and run paid media that's more inspiring and effective, and close the five decade advantage in ideas marketing that Republicans have opened up.
Moderator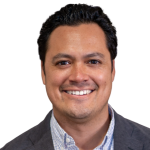 Kristian Ramos is the founder of Autonomy Strategies, a boutique strategic communications firm based out of Washington, D.C. He has worked in rapid response and strategic communications for the United States Senate Majority Leadership Communications Center, The Congressional Hispanic Caucus, and the Washington D.C. Mayor's Office communications team. He was a Democratic National Committee surrogate for the 2012 Obama Presidential campaign.
Kristian has written for HuffPost, NBC News, The Washington Post, The Hill, Latino Magazine, The Atlantic and provides political commentary for the New York Times, NBC News, MSNBC, Sirius XM Radio, NPR, Fox News, and MSNBC.
He was chosen as a 40 under 40: Latinos in American Politics by HuffPost and serves on the Millennial Action Project Young Leaders Council. Kristian is also an advisor to Aspen Institute's Who Is Us: A Project On American Identity.
Panelists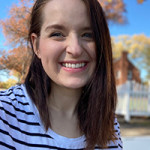 Gretchen Barton is Principal at Worthy Strategy Group, LLC and the Research Director for Future Majority. With a special interest in the psychology underpinning behavior change, Gretchen has designed and delivered a number of initiatives in the policy space, including studies around poverty in America for the Gates Foundation, Gender Justice for Story-at-Scale, and nuclear weapon disarmament for the Nuclear Threat Initiative (NTI). Her research over the years has spanned hazing behavior and how to stop it, trauma, cults, and tribalism. She has led research and served as a behavioral science strategist for major organizations and campaigns (e.g. NextGen, New Moral Majority, Ideas 42, Way to Win, and others), uncovering key messaging insights to turn out the youth vote, revealing voters' deepest hopes and dreams for presidential campaigns, and uncovering deep insights in real-time to key organizers in the build-up to the 2020 election with the Yellow Brick Road study. This past year, she's led an extensive series of deep listening research into how Americans are thinking and feeling about America and what their biggest hopes and fears are about what's to come. She's also led studies across different cultures, looking extensively into the Jewish Experience for the Jim Joseph Foundation and the AAPI experience for a prominent DC-based cultural institution. Gretchen holds a Bachelor of Science degree in Communications and Planning Campaigns with distinction in research from Cornell University. She has written for the Journal of College Student Development and the American Journal of Health Behavior, and co-authored, Prevalence and Profiling: Hazing Among College Students and Points of Intervention. She recently co-authored "The Science of Winning with Stories: Using Agency, Urgency, and Community," a reflection on the most effective messaging to engage and move a populace.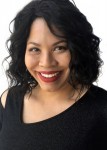 Cheryl Contee is Chief Executive Officer at The Impact Seat Foundation, which is working to create a world in which women can succeed as business leaders. She is also the award-winning Founder and Chair of Do Big Things, a digital agency that creates new narrative and new tech for a new era focused on causes and campaigns. Cheryl is the Amazon bestselling author of Mechanical Bull: How You Can Achieve Startup Success. Passionate about creating new tech and new narrative for a new era, Cheryl uses her vast experience in startup entrepreneurship and community engagement to lead our portfolio companies and funds to success, provide resources for underrepresented founders, and build the new economy. Previously, Cheryl was CEO of Fission Strategy, which brought Silicon Valley startup culture to the world's leading causes and campaigns. She's the co-founder of Attentive.ly, the first tech startup with a black female founder to be acquired by a NASDAQ company, the National Board Chair for Netroots Nation, a Senior Advisor for Astia and the first portfolio company board member of New Media Ventures.
Other sessions: All Eyes on PA: How Progressives are Building Power to Win in the Keystone State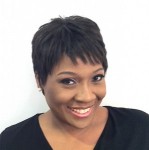 Jehmu Greene is the Founder and CEO of We Defend Truth, an organization fighting online disinformation by giving truth a digital ally. She has served as a television political analyst for the last 12 years, pioneered online voter registration as President of Rock the Vote and has trained thousands of women to run for office as a Founding Board Member and National Trainer for Vote Run Lead.