Trumped Up Trade: Retaking the Working Class on Trade and the Economy
Session Type(s): Panel
Starts: Saturday, Aug. 12 9:00 AM (Eastern)
Ends: Saturday, Aug. 12 10:15 AM (Eastern)
Trump was elected by flipping Midwestern states with appeals to working class voters on trade. Although congressional Democrats have led opposition to job-killing trade deals, these voters were primed to abandon Clinton and believe Trump after myriad deals that offshored jobs and flattened wages. But Trump is contradicting his campaign pledges as the administration's Goldman Sachs wing fights to maintain the failed trade model—or make it worse. Despite this, Trump still "owns" the trade issue. Many 2018 Senate battles are in states where traditionally-Democratic voters chose Trump on trade. Stopping a GOP Senate supermajority and building an Electoral College majority requires us to take back the working class on trade and jobs.
Moderator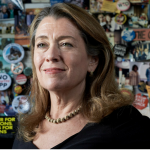 Lori Wallach is the director of Public Citizen's Global Trade Watch. A 25-year veteran of congressional trade battles starting with the 1990s fight over NAFTA, she was named to the "Politico's 50" list of thinkers, doers and visionaries transforming American politics in 2016 for her leadership in the Trans-Pacific Partnership debate. Wallach is an internationally recognized expert on trade with experience advocating in Congress and foreign parliaments, trade negotiations, courts, government agencies, the media and in the streets. Dubbed "the Trade Debate's Guerrilla Warrior" in a National Journal profile and "Ralph Nader with a sense of humor" in a Wall Street Journal profile, she combines a lawyer's expertise on the terms and outcomes of agreements with insight from the front lines of trade debates. Wallach's specialty is translating arcane trade issues into accessible language.
Wallach has testified on NAFTA, WTO, and other globalization issues before 30 congressional committees and appeared as a trade commentator on MSNBC, Fox, CNN, ABC, Bloomberg, PBS, NPR and numerous foreign outlets. She has been published and quoted in The New York Times, The Economist, Forbes, The Washington Post, USA Today, the Financial Times, and more. A lawyer who has worked in television news and on political campaigns, Wallach is well-informed about the role trade issues played in the 2016 election and the implications for the Trump presidency and 2018 congressional elections as the voters demand action on trade.
Books she has written on trade include The Rise and Fall of Fast Track Trade Authority (2013) and Whose Trade Organization? A Comprehensive Guide to the WTO (2004) and she has contributed to numerous anthologies. She was recently one of three panelists, alongside Chancellor Angela Merkel, at the C-20 Summit titled "Civil 20 Dialogue with the G20 Presidency" which addressed the most pressing globalization challenges of the 2017 G20 Summit.
Wallach was a founder of the Citizens Trade Campaign, a U.S. national coalition of consumer, labor, environmental, family farm, religious, and civil rights groups representing over 11 million Americans, and serves on its board. Wallach is a graduate of Wellesley College and Harvard Law School.
Panelists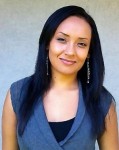 Erika Andiola is a former Congressional Staffer for Arizona Congresswoman, Kyrsten Sinema and co-founder of the DRM Action Coalition. Erika started her community organizing experience when she co-founded the Arizona Dream Act Coalition. She then served in the National Coordinating Committee and the Board of Directors for the United We Dream Network. Her personal struggle as an undocumented woman herself, with an undocumented family, has given her the drive and the passion to keep fighting for immigrant rights.
Other sessions: People Over Party: Fighting the Political Establishment to Win Elections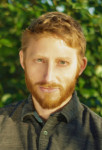 Ben Beachy is Vice President of Industrial Policy at the BlueGreen Alliance. Ben has worked to transform economic policies for two decades in organizations fighting for climate equity, workers' and immigrants' rights, racial justice, and public health.
Ben joined BGA after seven years at the Sierra Club, where he founded the Living Economy program to build cross-movement backing for investment, trade, procurement, and industrial policies that simultaneously create good jobs, tackle climate change, and curb racial, economic, and gender inequity. Ben also has advocated for a new trade model with Public Citizen in DC, researched climate impacts with ActionAid in India, investigated labor abuses with the Worker Rights Consortium in Honduras, written on the financial crisis with the Global Development and Environment Institute in Boston, and pushed to transform U.S. economic policies with Witness for Peace in Nicaragua.
Ben received a Master in Public Policy from Harvard's Kennedy School of Government, where he was a Public Service Fellow. Ben hails from West Virginia, has Mennonite roots, and lives in Washington, DC.
Other sessions: Talking about Trade: A Pro-Immigrant, Pro-Climate Antidote to Trump's Xenophobic NAFTA Narrative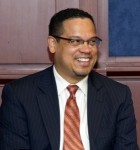 Currently serving as Minnesota's 30th Attorney General, Keith Ellison is the first African American and first Muslim American to be elected to statewide office in Minnesota. Before becoming AG, Ellison represented Minnesota's 5th District in Congress where he focused on consumer, worker, environmental, civil- and human-rights protections for Minnesotans. As Minnesota's AG, Ellison has championed affordable health care, a fair economy, and equal opportunity for all. Ellison has opposed a new rule revoking legal status for immigrants accessing public assistance, created a unit within the office of the Attorney General that focuses on investigating and prosecuting abuse of workers and wage theft, as well as filing lawsuits against opioid manufacturers. Following the killing of George Floyd, Governor Walz appointed AG Ellison to prosecute the case.
Other sessions: Running from Trump, Running for the People, Millions of Jobs: How Progressives are Taking Back the Populist Narrative and Going On Offense on Infrastructure, From Demonstration to Legislation: How Organizing Will Win Back Progressive Power, Friday Morning Plenary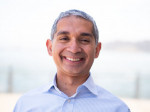 Murshed Zaheed—a senior advisor for Take Back the Court—is one of the top hybrid legislative, policy, and digital strategists in American politics. He has worked and consulted for top nonprofit organizations, corporations, and national campaigns creating winning multi-channel grassroots advocacy campaigns and communications programs.
Prior to founding Pacifica Strategies, Murshed served as the Political Director of CREDO Mobile, a social change-oriented corporation renowned for being a progressive powerhouse of activism and philanthropy. Murshed's years of experience as a senior leadership aide in Congress include his position as Director of New Media for then-Senate Majority Leader Harry Reid. He was also a member of Gov. Howard Dean's groundbreaking digital team during his 2003–2004 presidential campaign.
Murshed has a B.A. in political science from UCLA and a J.D. from Boston University School of Law. He is a member of the bars in Washington D.C. and in Massachusetts.
Other sessions: The Progressive Response to (Predictable) Emergencies: National Security Crises and Domestic Crackdowns in the Time of Trump