Trumped Up Trade: Retaking the Working Class on Trade and the Economy
Session Type(s): Panel
Starts: Saturday, Aug. 12 9:00 AM
Ends: Saturday, Aug. 12 10:15 AM
Room: Regency VII
Trump was elected by flipping Midwestern states with appeals to working class voters on trade. Although congressional Democrats have led opposition to job-killing trade deals, these voters were primed to abandon Clinton and believe Trump after myriad deals that offshored jobs and flattened wages. But Trump is contradicting his campaign pledges as the administration's Goldman Sachs wing fights to maintain the failed trade model—or make it worse. Despite this, Trump still "owns" the trade issue. Many 2018 Senate battles are in states where traditionally-Democratic voters chose Trump on trade. Stopping a GOP Senate supermajority and building an Electoral College majority requires us to take back the working class on trade and jobs.
Moderator
Panelists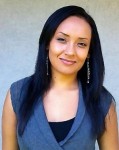 Erika Andiola is a former Congressional Staffer for Arizona Congresswoman, Kyrsten Sinema and co-founder of the DRM Action Coalition. Erika started her community organizing experience when she co-founded the Arizona Dream Act Coalition. She then served in the National Coordinating Committee and the Board of Directors for the United We Dream Network. Her personal struggle as an undocumented woman herself, with an undocumented family, has given her the drive and the passion to keep fighting for immigrant rights.
Other sessions: People Over Party: Fighting the Political Establishment to Win Elections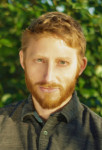 Ben has worked to transform trade policy for over a decade in organizations fighting for climate justice, workers' and immigrants' rights, and public health. That includes work as director and senior policy advisor for Sierra Club's trade team, research director for Public Citizen's Global Trade Watch, and national organizer for Witness for Peace. He also has written on the financial crisis with the Global Development and Environment Institute in Boston, researched climate impacts with ActionAid in India, and investigated labor abuses with the Worker Rights Consortium in Central America. Ben received a Master in Public Policy from Harvard's Kennedy School of Government, where he was a Public Service Fellow. He hails from West Virginia and volunteers in support of immigrant-led efforts to resist deportations.
Other sessions: Talking about Trade: A Pro-Immigrant, Pro-Climate Antidote to Trump's Xenophobic NAFTA Narrative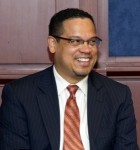 Keith Ellison has represented the Fifth Congressional District of Minnesota in the U.S. House of Representatives since taking office on January 4, 2007. The Fifth Congressional District is the most vibrant and ethnically diverse district in Minnesota with a rich history and traditions.The Fifth District includes the City of Minneapolis and the surrounding suburbs.
Keith's philosophy is one of "generosity and inclusiveness." His roots as a community activist and his message of inclusivity through democratic participation resonates throughout the Fifth District. His priorities in Congress are: promoting peace, prosperity for working families, environmental sustainability, and civil and human rights
Other sessions: Running from Trump, Running for the People, Millions of Jobs: How Progressives are Taking Back the Populist Narrative and Going On Offense on Infrastructure, From Demonstration to Legislation: How Organizing Will Win Back Progressive Power, Friday Morning Plenary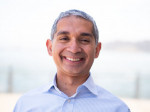 Murshed empowers CREDO customers and CREDO Action members to fight for progressive change in Washington, D.C., and in state capitols across the country. His more than 10 years of political experience includes his position as Director of New Media for then Senate Majority Leader Harry Reid. He has worked in a number of national campaigns and nonprofit organizations, engaging in grassroots advocacy and organizing activism. He was a member of Gov. Howard Dean's groundbreaking online fundraising team during Dean's 2003–2004 presidential campaign. Murshed is a graduate of UCLA and blue & gold Bruin fan, as well as a graduate of the Boston University School of Law.
Other sessions: The Progressive Response to (Predictable) Emergencies: National Security Crises and Domestic Crackdowns in the Time of Trump