Millions of Jobs: How Progressives are Taking Back the Populist Narrative and Going On Offense on Infrastructure
Session Type(s): Panel
Starts: Saturday, Aug. 12 1:30 PM (Eastern)
Ends: Saturday, Aug. 12 2:45 PM (Eastern)
Room: Regency VII
Progressives are taking back the populist narrative and going on offense against Republicans with a plan to rebuild America—and create millions of new jobs in the process. Hear the inside story of how this campaign came together and where we go from here—to 2018, 2020 and beyond.
Moderator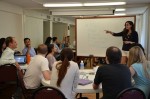 Sarah leads the Progressive Change Campaign Committee's (BoldProgressives.org) legislative outreach effort to build support for PCCC policy initiatives, working closely with congressional allies and their staff to incorporate bold progressive ideas into their legislative priorities. Most recently, Sarah helped lead the effort to build broad support for the Big Idea of debt-free college on the Hill resulting in a joint resolution introduced in the U.S. House and Senate. Prior to joining our Hill team, Sarah was a key member of PCCC's electoral team working with endorsed candidates on building strong fundraising programs in a competitive cycle. Sarah received her B.A. in political science from the University of Florida and her J.D. from George Washington University.
Other sessions: Making Congress Listen: How to Transform Trump Anger and Movement Energy into Victories on Capitol Hill
Panelists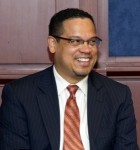 Currently serving as Minnesota's 30th Attorney General, Keith Ellison is the first African American and first Muslim American to be elected to statewide office in Minnesota. Before becoming AG, Ellison represented Minnesota's 5th District in Congress where he focused on consumer, worker, environmental, civil- and human-rights protections for Minnesotans. As Minnesota's AG, Ellison has championed affordable health care, a fair economy, and equal opportunity for all. Ellison has opposed a new rule revoking legal status for immigrants accessing public assistance, created a unit within the office of the Attorney General that focuses on investigating and prosecuting abuse of workers and wage theft, as well as filing lawsuits against opioid manufacturers. Following the killing of George Floyd, Governor Walz appointed AG Ellison to prosecute the case.
Other sessions: Trumped Up Trade: Retaking the Working Class on Trade and the Economy, Running from Trump, Running for the People, From Demonstration to Legislation: How Organizing Will Win Back Progressive Power, Friday Morning Plenary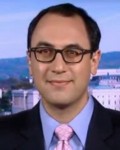 Adam Green is Co-Founder of the Progressive Change Campaign Committee, a grassroots organization with a million members that engages in electoral and issue advocacy work — with a focus on economic populism and democracy issues. For four years, he worked as Director of Strategic Campaigns and Civic Communications Director for MoveOn.org. Previously, Adam served as the Democratic National Committee's press secretary in Oregon for the 2004 presidential campaign, communications director for the New Jersey Democratic Party in 2003, and press secretary for the top winning Democratic U.S. Senate race of 2002 in South Dakota. He has a B.A. from George Washington University and a law degree from University of Virginia — and is a frequent guest on MSNBC, C-SPAN, and other media outlets.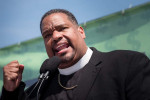 Bishop Dwayne D. Royster is the Political Director of PICO (People Improving Communities through Organizing) National Network. PICO is the nation's largest faith-based organizing movement committed to racial and economic justice with 40+ federations in 22 States and 5 Countries. Bishop Royster was previously the Executive Director of POWER (Philadelphians Organized to Witness, Empower, and Rebuild) the PICO federation in Philadelphia, PA.
Bishop Royster is a voice for justice for and with those most marginalized in our society. He partners with those that have been oppressed as a result of their race, nationality, socio-economic level, gender, and faith. He not only stands with those marginalized but works to end systemic oppression and racism through the transformation of public policy and laws that govern this nation. Since we are all created in the image and likeness of God, Bishop Royster believes that it is imperative that a prophetic faith voice is heard in the halls of power calling for the equity and respect of the moral value of every human life. In addition to his work with PICO National Network, the Bishop has served in pastoral ministries for 24 years at the following Churches: Living Water United Church of Christ (Founder and Senior Pastor); Mid-Town Parish UMC (Pastor); Way of Life Ministries Mennonite Church (Church Planter and Pastor); Harold O. Davis Memorial Baptist Church (Staff Minister) and Camphor Memorial UMC (Associate Pastor).
Bishop Royster is an Ordained Minister in the United Church of Christ as well as Higher Ground Christian Fellowship International. He was consecrated a Bishop by Higher Ground Christian Fellowship in 2007 and serves as the Assistant Presiding Bishop. In addition, Bishop Royster and clergy from across the nation have founded a new ecumenical religious order, "The Society for Faith and Justice." The Society has a charism of social justice as spiritual discipline and spiritual practice. Bishop Royster is a former Councilman at Large for the Municipality of Norristown, PA.
The Bishop is a graduate of Geneva College's Center for Urban Theological Studies with a B.S. in Urban Ministry Management. In addition, Bishop Royster has studied at Eastern Baptist Theological Seminary and is a graduate of the Lutheran Theological Seminary in Philadelphia with a Master of Arts in Religion Degree with a specialization in the African American Church.
Bishop Royster is active on social media and can be found on his personal blog: www.changethedamnworld.com. As well as on twitter @ddroyster.
Bishop Dwayne D. Royster is married to the lovely Suzette Royster and together they are the parents of two beautiful daughters.