The Progressive Response to (Predictable) Emergencies: National Security Crises and Domestic Crackdowns in the Time of Trump
Session Type(s): Panel
Starts: Friday, Aug. 11 2:30 PM (Eastern)
Ends: Friday, Aug. 11 3:45 PM (Eastern)
Room: Hanover F
Let's face it, the first few months of Donald Trump's America have been horrifying, but it can get worse. Moments of crisis, such as extremist violence or an international crisis, create windows for seizing power, enacting racist repression of entire communities, restricting civil liberties, cracking down on domestic opposition and going to war. Hitler used the Reichstag Fire; Putin used the 1999 apartment bombings; and George W. Bush used 9/11. With Trump, Bannon and their allies in Congress, progressives must be prepared to fight back in the first hours and days of a national security crisis. Hear from senior leaders from the ACLU, Proteus Fund, Win Without War and MoveOn.
Moderator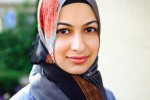 Iram Ali is a senior Campaign Director and strategist at MoveOn, one of the largest progressive digital-first campaigning organizations in the country.
Since joining MoveOn in January 2016, Iram has led innovative campaigning that bridges research, data, digital campaigning, policy, and advocacy. From campaigning to successfully shut down a Bush-era Muslim registry, creating a messaging guide for how progressives should speak about the Muslim Ban, to calling on 2020 Democrat candidates to skip the AIPAC conference, Iram is consistently looking for the next opportunity to shift political power, create newly needed narratives, and build a society that is one step closer to justice.
Before joining MoveOn, Iram was an Associate Director of Development & Operations at Iraq Veterans Against the War (now, About Face: Veterans Against the War), a non-profit veteran-led organization seeking to dismantle the military-industrial complex.
Other sessions: The Language of Resistance: Messaging and Content Creation to Combat Islamophobia
Panelists
Zainab Chaudary is the Senior Media Associate in the Security and Rights Collaborative at ReThink Media. With nearly a decade of communications, policy, and outreach experience, Zainab coordinates, trains, and assists member organizations and coalition groups with effective communications strategies, the monitoring and auditing of news coverage, and rapid response to breaking news and social media trends. Prior to ReThink, Zainab spent five years on the staff of Congressman Rush D. Holt (D-NJ), where she built relationships with Muslim, Arab, and South Asian communities, and led coalition engagement initiatives in the fight for civil liberties.
Zainab served as National Communications Director for the Council for the Advancement of Muslim Professionals (CAMP) from 2012 to 2014, and currently serves as a steering committee member of the Eagleton Institute of Politics' annual "Ready to Run" conference, which prepares women interested in running for office. She is also currently serving as vice-chair on the board of the National Religious Campaign Against Torture (NRCAT). A geek at heart, by night she runs The Rebel Princess Field Manual, a blog about the lessons of politics and resistance in sci fi and fantasy.
Other sessions: The Language of Resistance: Messaging and Content Creation to Combat Islamophobia, How to Turn a Social Media Moment into a Traditional Media News Story (and Get Funding for It!)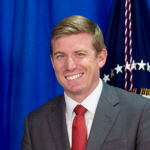 Stephen Miles is the Executive Director for Win Without War, a diverse network of activists and organizations working for a more peaceful, progressive U.S. foreign policy. Stephen is a veteran of campaign politics with a strong background in grassroots advocacy. Most recently, Stephen worked with the global campaigning organization Avaaz. Previously, Stephen worked in electoral politics, primarily in New Orleans, working to elect Democratic candidates and advance progressive policies. He previously served as the Executive Director of the American Hellenic Council focused on advancing Greek American concerns through community-based advocacy. Stephen is a graduate of the London School of Economics and Tulane University with academic expertise in humanitarian interventions and Middle Eastern politics.
Other sessions: Life After Obama: A New Generation of Leaders on Progressive Foreign Policy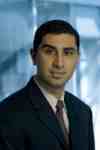 Faiz Shakir joined the American Civil Liberties Union (ACLU) in January 2017. As National Political Director, he oversees the ACLU's National Political Advocacy Department, which houses the organization's Washington Legislative Office and State Advocacy and Policy departments. In his role, Shakir develops and implements strategies to advance the organization's priorities at the federal and state levels.
Prior to joining the ACLU, Shakir worked as one of the most senior advisers to former Senate Democratic Leader Harry Reid. He directed policy and communications work for Senator Reid while also coordinating with Democratic members and staffs, key interest groups, and press to organize issue campaigns. Prior to that, Shakir served as Senior Adviser and Director of Digital Media for House Democratic Leader Nancy Pelosi, helping wage key fights on behalf of the LGBT and Muslim American communities.
Shakir, a graduate of Harvard University and Georgetown University Law Center, also spent seven years at the Center for American Progress, helping the organization establish its identity as the leading progressive think tank in the nation. At CAP, Faiz served as a Vice President for Communications and was a founding member and editor-in-chief of ThinkProgress.org, one of the top political news websites in the United States. He also advised CAP's senior leadership on policy matters ranging from economic and domestic policy to national security and civil rights. He led a major campaign to take on Islamophobia which featured the production of a report titled "Fear, Inc."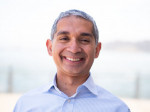 Murshed Zaheed is one of the top hybrid legislative, policy, and digital strategists in American politics. He has worked and consulted for top nonprofit organizations, corporations, and national campaigns creating winning multi-channel grassroots advocacy campaigns and communications programs.
Prior to founding Pacifica Strategies, Murshed served as the Political Director of CREDO Mobile, a social change-oriented corporation renowned for being a progressive powerhouse of activism and philanthropy. Murshed's years of experience as a senior leadership aide in Congress include his position as Director of New Media for then-Senate Majority Leader Harry Reid. He was also a member of Gov. Howard Dean's groundbreaking digital team during his 2003–2004 presidential campaign.
Murshed has a B.A. in political science from UCLA and a J.D. from Boston University School of Law. He is a member of the bars in Washington D.C. and in Massachusetts.
Other sessions: Trumped Up Trade: Retaking the Working Class on Trade and the Economy