Talking about Trade: A Pro-Immigrant, Pro-Climate Antidote to Trump's Xenophobic NAFTA Narrative
Session Type(s): Panel
Starts: Thursday, Aug. 10 1:00 PM
Ends: Thursday, Aug. 10 2:15 PM
Room: Hanover E
Opposition to status quo trade deals has reached unprecedented heights. The question now is: What should come next? Donald Trump exploited workers' legitimate concerns about trade to eke out wins in the Midwest, but his approach points blame at immigrants, while his billionaire cabinet threatens to make deals like the North American Free Trade Agreement (NAFTA) even worse for our communities and our climate. Join us for a strategic conversation on how progressives can speak against NAFTA without legitimizing Trump's xenophobic rhetoric. We'll offer a concrete alternative trade vision—one that's rooted in supporting immigrants' and workers' rights, seeking climate justice, and fostering healthy communities across borders.
Moderator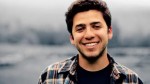 Anthony Torres is a climate activist whose work focuses on building cross-movement power to challenge extraction, exploitation, and extinction. He's fought against fossil fuel billionaires in Paris, New York, Washington, DC, and the Ecuadorian Amazon, and coordinated the Sierra Club's successful national field campaign against the Trans-Pacific Partnership. Anthony currently organizes against Trump, racist Republicans, and Wall St Democrats with #AllofUs and serves as the Campaign Representative for the Club's Responsible Trade Program. He's also been named as one of Grist.org's Top 50 Fixers for 2017 for his efforts to build a united, multiracial front.
Panelists
Ana María emigrated to the U.S. from Colombia at the age of 17 and has become a leading voice for racial justice, economic justice and immigrant rights in New York and nationally, first as co-Executive Director of Make the Road New York (MRNY), and now as co-Executive Director of the Center for Popular Democracy (CPD).
During Ana María's 13 years at MRNY and its predecessor organization, the Latin American Integration Center, Ana Maria helped build a build the organization into a powerful force for change in New York and nationally. The 16,000+ members of Make the Road New York, mostly working class Latino immigrants, have led some of the most transformative victories for low-income New Yorkers over the last decade: With their determination and strong advocacy, members of MRNY have helped put millions of dollars in the pockets of low-wage workers by winning increases to the minimum wage, paid sick days, and strong protections from wage-theft; and they have led the ambitious campaigns to win public policies that make New York City one of the leading Sanctuary Cities in the country. By organizing in neighborhoods across New York City and Long Island, MRNY members are bringing the experiences of immigrants to the forefront of the public debate and are shaping public policy on housing, education, health care, policing, civil rights and more.
In 2014, Ana María stepped into a new role as Co-Executive Director at the Center for Popular Democracy, and helped build it into one of the largest community organizing networks in the country, with 45 affiliate organizations in 32 states. CPD and its affiliates represent a powerful multi-racial alliance of immigrants, African Americans and white working class communities working to advance an agenda of racial and economic justice, and a vibrant democracy. CPD and its affiliates have played a major role in the national movement to raise the minimum wage and win family-sustaining jobs, resulting in raises for close to 11 million workers. Working with local progressive elected officials, the CPD network has helped elevate the role of cities as places for policy innovation that advances immigrant rights, workplace justice, and economic opportunity for communities of color.
In this moment of increased threats from the federal government, the organizations that are part of the CPD network are helping drive participation of people across the country to protect our communities, and advance a vision for justice and opportunity for all.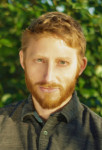 Ben has worked to transform trade policy for over a decade in organizations fighting for climate justice, workers' and immigrants' rights, and public health. That includes work as director and senior policy advisor for Sierra Club's trade team, research director for Public Citizen's Global Trade Watch, and national organizer for Witness for Peace. He also has written on the financial crisis with the Global Development and Environment Institute in Boston, researched climate impacts with ActionAid in India, and investigated labor abuses with the Worker Rights Consortium in Central America. Ben received a Master in Public Policy from Harvard's Kennedy School of Government, where he was a Public Service Fellow. He hails from West Virginia and volunteers in support of immigrant-led efforts to resist deportations.
Other sessions: Trumped Up Trade: Retaking the Working Class on Trade and the Economy

Colette Pichon Battle, Esq. recently assumed the role of Executive Director of the US Human Rights Network (Atlanta and New York City) with a mission to build a people-centered human rights movement in the US. Colette aims to connect the grassroots human rights movement to the climate movement in the United States through initiatives focused on Economic Justice, Energy Democracy and Ecological Equity.
In 2016 Colette was named a White House Champion of Change for Climate Equity and received the Water Champion award from the Greater New Orleans Foundation. In 2015, she was selected as an Echoing Green Climate Fellow for founding and directing the Gulf Coast Center for Law & Policy (GCCLP). In 2014, Colette was selected for the Young Climate Justice National Fellowship based on her work with coastal communities of color. In 2012, Colette was named an "Expert of Color" by the Insight Center for Community Economic Development based on her work to address the US racial wealth divide. In 2007 Colette received recognition from the American Bar Association and in 2008 she was awarded the U.S. Civilian Medal of Honor for the state of Louisiana- both awards were for her work around multi-racial, cross regional alliance building in the Katrina recovery.
In her previous position as founder and Executive Director of the Gulf Coast Center for Law & Policy, Colette developed and directed programming focused on Global Migration, Community Economic Development, Climate Justice and Equitable Disaster Recovery. For more than 11 years, Colette worked with local communities, national funders and elected officials around equity in the post-Katrina/post-BP disaster Gulf Coast. Ms. Pichon Battle was a lead coordinator for Gulf South Rising 2015 a regional initiative around climate justice and just transition in the South. In addition to developing advocacy initiatives and a suite of community justice trainings on issues that intersect with race, systems of power and ecology, Colette led the delivery and management of GCCLP's legal services and maintains a legal specialization in immigration law and disaster law.
Ms. Pichon Battle serves on the national board for the US Climate Action Network (USCAN), the Center for Constitutional Rights (CCR), serves on the national planning committee for Law for Black Lives initiative (L4BL) and serves on the governance council for the Southern Movement Assembly (SMA). Colette is a member of the American Immigration Lawyers Association (AILA), National Lawyers Guild, (NLG), and the Experts of Color Network (ECON).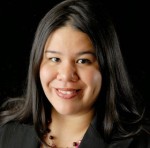 Mónica Ramírez is the daughter and granddaughter of migrant farmworkers hailing from a rural community in Ohio. She has been an activist on behalf of women, workers, Latino community members and immigrants for more than two decades. Mónica is a civil rights attorney, a skilled public speaker, and an author. She is also a nationally recognized subject matter expert on gender equity, specifically on behalf of Latina and immigrant women, including ending gender based violence in the workplace and closing the gender wage gap.
Mónica is the founder of several major initiatives and projects, including Esperanza: The Immigrant Women's Legal Initiative of the Southern Poverty Law Center, The Bandana Project and the Latina Impact Fund (LIF). She is the President of the Board of the National Farmworker Women's Alliance (Alianza Nacional de Campesinas) and a Board member for the National Latina Institute for Reproductive Health (NLIRH). Mónica is the Deputy Director for the Labor Council for Latin American Advancement (LCLAA).