Friday Morning Plenary
Session Type(s): Keynote
Starts: Friday, Aug. 11 10:30 AM
Ends: Friday, Aug. 11 12:00 PM
Room: Centennial III-IV
Hear from grassroots candidate Paula Jean Swearengin, Congressional candidate Randy Bryce (@IronStache) and Rep. Ruben Gallego. Then, join Rep. Keith Ellison, Kimberle Crenshaw and "Counterspin" host Janine Jackson for a panel conversation on intersectionality (details below) and how the right uses smear politics to undermine the progressive agenda.

Intersectionality, the Media and Big Lie Politics: Stopping Smears Where They Start  
Intersectionality: Important tool for understanding power and privilege? Or weapon of censorship and discrimination? That sort of framing, which is everywhere apparent, is threatening to undermine a critical galvanizing concept for our politics. Like other ideas targeted by the Right, intersectionality is under assault, especially in the media in these times. This panel will first explain intersectionality, its origins and utility with an eye toward revealing how it has been distorted under right-wing attack, and then talk about why the attack on intersectionality matters. Then, our panelists will look at the history of this sort of conservative caricature and the media mechanisms through which smears like this work.
From candidates to social policies, to individuals like Shirley Sherrod and organizations like Planned Parenthood and Acorn, "Big Lies" were doing irreversible damage even long before Donald Trump came to power. Smears have ended careers and altered the trajectory of important political moments and movements. All too often they work. Examining other moments when progressive agendas have been sidelined by such tactics, panelists will offer strategies for stopping smears before they hurt, and highlight ways to contest distortions effectively, including through the independent media.
Panelists
Kimberlé Crenshaw, Professor of Law at UCLA and Columbia Law School, is a leading authority on Civil Rights, Black feminist legal theory, and race, racism and the law. She is the founding coordinator of the Critical Race Theory Workshop, and co-editor of the volume, Critical Race Theory: Key Documents That Shaped the Movement. Crenshaw's groundbreaking work on "Intersectionality" has traveled globally and was influential in the drafting of the equality clause in the South African Constitution.
Crenshaw is the co-founder and Executive Director of the African American Policy Forum, a gender and racial justice legal think tank, and the founder and Executive Director of the Center for Intersectionality and Social Policy Studies at Columbia Law School. She is a leading voice in calling for a gender-inclusive approach to racial justice interventions, having spearheaded the Why We Can't Wait Campaign and co-authored Black Girls Matter: Pushed Out, Overpoliced and Underprotected, and Say Her Name: Resisting Police Brutality Against Black Women.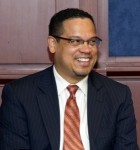 DescriptionKeith Maurice Ellison is an American politician and lawyer serving as the 30th Attorney General of Minnesota. A member of the Democratic–Farmer–Labor Party, Ellison was the U.S. Representative for Minnesota's 5th congressional district from 2007 to 2019.
Other sessions: Trumped Up Trade: Retaking the Working Class on Trade and the Economy, Running from Trump, Running for the People, Millions of Jobs: How Progressives are Taking Back the Populist Narrative and Going On Offense on Infrastructure, From Demonstration to Legislation: How Organizing Will Win Back Progressive Power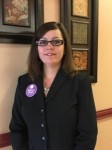 A native of Mullens, West Virginia, Paula Jean Swearengin's coal mining roots grow deep. Her father, grandfather, uncles and stepfather all worked in the mines. She's lost family to black lung, and watched the beautiful streams and rivers she grew up with become toxic with runoff from the mines. Today, a whole generation is struggling to find reliable, safe jobs that would put enough food on the table. West Virginia coal powered a nation. Now it's time for West Virginia to invest in itself. Paula Jean is fighting for Medicare for all, transitioning to renewable energy and other sustainable industry, tuition-free public tech schools and colleges, and a multi-billion dollar investment in West Virginian infrastructure, industry and innovation. Paula Jean is challenging Blue Dog Democrat Joe Manchin for his long-held seat.
Other sessions: Running from Trump, Running for the People, People Over Party: Fighting the Political Establishment to Win Elections