People Over Party: Fighting the Political Establishment to Win Elections
Session Type(s): Panel
Starts: Friday, Aug. 11 1:00 PM (Eastern)
Ends: Friday, Aug. 11 2:15 PM (Eastern)
America is in crisis. As more people are disillusioned with the political establishment, the only winning strategy is to fight for all of the things we need to thrive: healthcare, safety, education, housing, a well-paying job, and a livable planet for all. Come join candidates Adrienne Bell (TX-14), Robb Ryerse (AR-03), Paula Swearengin (WV-SN) and Alexandria Ocasio-Cortez (NY-14) and Yong Jung Cho from #AllOfUs and Erika Andiola from Our Revolution to hear about how their campaigns and organizations are going beyond the left-right divide and organizing all working people to fight the billionaire class.
Panelists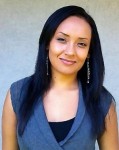 Erika Andiola is a former Congressional Staffer for Arizona Congresswoman, Kyrsten Sinema and co-founder of the DRM Action Coalition. Erika started her community organizing experience when she co-founded the Arizona Dream Act Coalition. She then served in the National Coordinating Committee and the Board of Directors for the United We Dream Network. Her personal struggle as an undocumented woman herself, with an undocumented family, has given her the drive and the passion to keep fighting for immigrant rights.
Other sessions: Trumped Up Trade: Retaking the Working Class on Trade and the Economy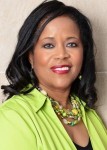 An educator running in 2018 for U. S. Congress, Texas District 14, putting people over party politics. Former 2012 Obama for America staffer in Houston, and served as a Deputy Field Director for Battleground Texas/Wendy Davis for Governor.
A strong advocate for Pre-K, public education, and fighting for the investment in education in America.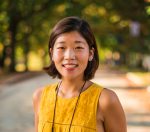 Yong Jung Cho is a co-founder of #AllofUs, a movement to fight for an America that truly stands with all its people. We pressure Democrats to fight for the things working people need to thrive, and support a new generation of leaders. During the 2016 presidential primary season, Yong Jung was the campaign coordinator for 350.org. She trained hundreds of persistent volunteers to confront Republican candidates on their climate denial and fossil fuel agenda, and got Hillary Clinton on record to oppose the Keystone XL pipeline, and oppose fossil fuel extraction on public lands. Fusion.net featured her as one of the 30 women changing the 2016 election. At 350.org, she also coordinated student leadership development programs and organized the 50,000 person youth and student contingent for People's Climate March in 2014.
Other sessions: Take to the streets — how large scale mobilizations have fueled the Resistance (Sponsored Panel), Making Sure the Kids'll Be Alright: Organizing the Youngs Beyond Campus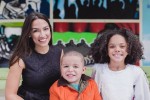 Alexandria Ocasio-Cortez is a current candidate for United States Congress for the 2018 midterm elections in New York's 14th Congressional district.
Prior to her candidacy, Alexandria worked for the Foreign Affairs and Immigration office of the late U.S. Senator Ted Kennedy, served as the National Hispanic Institute's Social Entrepreneur in Residence, and founded Brook Avenue Press, a project to develop methods on parent-child literacy education. In the wake of the financial criss Alexandria spent time working in the NYC restaurant industry, which fueled her passion for working-class advocacy. Most recently she produced "The Road to," a live web series documenting cross-country road trip visiting sites like Flint, MI; Standing Rock, and Women's March DC.
Other sessions: Running from Trump, Running for the People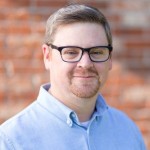 Rev. Robb Ryerse has been a pastor for more than 20 years. He co-pastors Vintage Fellowship, a progressive evangelical church in Fayetteville AR. He wrote a book about his transition from fundamentalism called Fundamorphosis: How I Left Fundamentalism But Didn't Lose My Faith. Robb also works as the Director of US Sales for a marketing technology company. He is running as an independent Republican for Congress with Brand New Congress, seeking to put people ahead of party and return the GOP to its historic values.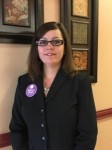 A native of Mullens, West Virginia, Paula Jean Swearengin's coal mining roots grow deep. Her father, grandfather, uncles and stepfather all worked in the mines. She's lost family to black lung, and watched the beautiful streams and rivers she grew up with become toxic with runoff from the mines. Today, a whole generation is struggling to find reliable, safe jobs that would put enough food on the table. West Virginia coal powered a nation. Now it's time for West Virginia to invest in itself. Paula Jean is fighting for Medicare for all, transitioning to renewable energy and other sustainable industry, tuition-free public tech schools and colleges, and a multi-billion dollar investment in West Virginian infrastructure, industry and innovation. Paula Jean is challenging Blue Dog Democrat Joe Manchin for his long-held seat.
Other sessions: Running from Trump, Running for the People, Friday Morning Plenary