Laughing Liberally
Session Type(s): Special Event
Starts: Thursday, Jun. 7 9:15 PM (Eastern)
Ends: Thursday, Jun. 7 11:00 PM (Eastern)
Join the performers of Laughing Liberally for a free special engagement at Netroots Nation. Enjoy an evening of laughter from the left with top political comics from Comedy Central, The Onion and the Laughing Liberally National Tour. Featuring Netroots Nation favorites including Lee Camp, Katie Halper, Negin Farsad, Julianna Forlano, Baratunde Thurston, Lizz Winstead, Elon James White and more.  Laughing Liberally, the national comedy project of Living Liberally, has been touring the country, producing videos and special campaigns with progressive partners, running Off-Broadway in New York City and is preparing an election season of political laughter across the country. laughingliberally.org.
Panelists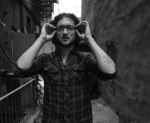 Lee Camp is a comedian and writer. He's the creator of the "Moment of Clarity" web series and podcast. He's also a founding principal of Qualified Laughter – a production company dedicated to comedic social justice media – where he co-created the AFL-CIO Collective Bargaining video series and the We The People anti-Citizens United series, among others. He's a contributor to The Onion and Huffington Post and the author of "A Moment of Clarity". Camp has been featured on "Countdown with Keith Olbermann," "Viewpoint with Eliot Spitzer," BBC's "Newsnight," Showtime's "Green Room," and Comedy Central's "Fresh Debate '08." You might know him best as the guy who went on Fox News and called them a "parade of propaganda" live on their own network.
Other sessions: Comedy for Activists: Using satire, pranks and creative video for troublemaking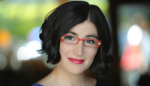 Farsad, an Iranian‐American, was recently named one of the 50 Funniest Female Comedians by Huffington Post and has written, directed and/or performed on MTV, Comedy Central, PBS, IFC and umpteen web shows. She recently created "Class Parents" and directed "The Book of Mom" series both for Nickelodeon. She is a founding principal of Qualified Laughter – the social justice arm of Vaguely Qualified Productions – where she co-created the AFL-CIO Collective Bargaining video series and SEIU's Healthy Americans Against Reforming Medicine series, among others. She has regularly appeared on the Joy Behar Show and in venues ranging from Town Hall in New York to the Laugh Factory in LA. She is also director of the recent feature film release "Nerdcore Rising" (SXSW, New Video distribution). She is in post-production on the feature film "The Muslims Are Coming!" starring Jon Stewart, Lewis Black, Rachel Maddow, Janeane Garofalo, and others.
Other sessions: Test Screen Your Video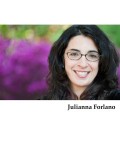 Julianna Forlano is the creator, host, and producer of the acclaimed progressive news parody ABSURDITY TODAY! which can be found on FreeSpeechTV, and at CrooksandLiars.com. (Archives at www.AbsurdityToday.com) She is a professor at Brooklyn College where she teaches Media Studies, Broadcast Journalism Ethics, and Comedy Script Writing. Her written work has been published in the Chicago Sun Times, in the book Letters to President Obama, and online. She is also a popular guest commentator on some of today's favorite progressive tv and radio programs as well as at mainstream outlets. Once named Chicago's Funniest Comedian by Reader's Digest, Julianna has had many notable performances including being the featured speaker and humorist at Barack Obama's Official Inaugural Ball. She currently lives in Brooklyn, NY.
Other sessions: Video Open Mic with Julianna Forlano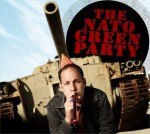 NATO GREEN was summed up by The East Bay Express as, "erudite and acerbic, a San Francisco-raised father, union organizer, gastronome, bibliophile, and political sparkplug." He tours with W. Kamau Bell & Janine Brito as Laughter Against the Machine, the guerrilla stand-up comedy tour, like Doctors Without Borders with jokes. He was named SF Weekly's Best Comedian of 2010 and got his own cover story in 2011 for getting "smarter and faster" and putting on "legendary" shows. Nato is the creator of Iron Comic, the Iron Chef-spoofing comedy game show he often co-hosts with Moshe Kasher. Daniel Handler, aka Lemony Snicket, said Nato is, "Righteous and hilarious, bracing and a hoot, Nato Green is like finding a shot of bourbon at your co-worker's stupid vegan potluck."
Nato's debut comedy CD, "The Nato Green Party," will be released June 5 by Rooftop Comedy.
Other sessions: Screening: "Laughter Against the Machine"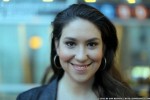 Born and raised on the mean streets of New York City's Upper West Side, Katie Halper is a comic, writer, blogger, satirist and filmmaker. A director of Living Liberally and co-founder/performer in Laughing Liberally, Katie has performed throughout the country, at all Netroots Nations, and The Nation Magazine Cruise, where she made Howard Dean laugh! Her writing and videos have appeared in The New York Times, Comedy Central, The Nation Magazine, Gawker, Nerve, Jezebel, the Huffington Post, Alternet and Katie has been featured in/on NY Magazine, LA Times, In, Gawker,Jezebel, MSNBC, the Alan Colmes Show, and the National Review, which called Katie "cute and some what brainy." She is a founding principal of Qualified Laughter – a production company dedicated to comedic social justice media – where she co-created the AFL-CIO Collective Bargaining video series and SEIU's Healthy Americans Against Reforming Medicine series, among others.
Other sessions: Funny Feminism: Joking Our Way to Gender Equality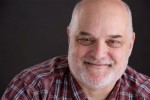 Attorney, elected official, & comedian. Joey served as an elected Councilman, as the only progressive Democrat on a rightwing Republican-dominated Council. He's appeared on MTV, Rascal's Comedy Hour, and Comedy Central. He's played Catch A Rising Star, Dangerfield's and comedy venues across the country. He's opened for Jerry Seinfeld, Ray Romano, Chris Rock, and Robert Klein. Joey performed for the National League of Cities and National Association of County Officials. He's observed the right-wing from the inside by attending Right Online, CPAC, and Faith & Freedom Conference. "I'm fat, bald, grey- bearded – I look like a typical Republican. They trust and open up to me." At Right Online, he's had drinks with Michele Bachmann and was photographed with Michelle Malkin and Joe The Plumber. He's the founder of www.whatexitnj.com, a parody news site. Like The Onion, but featuring NJ issues.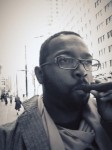 Baratunde is a politically-active, technology-loving comedian from the future. He co-founded the black political blog, Jack & Jill Politics and served as Director of Digital for The Onion. His book, How To Be Black, is a New York Times Best Seller and was published by Harper in February 2012. He is the founder of Cultivated Wit, a company that uses the power of comedy to make the world better and more understandable.
Other sessions: Test Screen Your Video, Opening keynote featuring Eric Schneiderman, "How To Be Black" - A reading/signing/blackening with Baratunde Thurston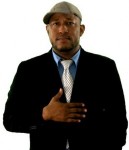 Elon James White is a Brooklyn-based comedian, writer and creator of the award-winning web series This Week in Blackness, a satirical look at race, politics and pop-culture in a so-called "post-racial" America and the award winning podcast Blacking it Up! White has been a featured commentator on MSNBC's The Melissa Harris Perry Show, VH1's "Black to the Future", "The Great Debate" and HLN's "The Joy Behar Show." His commentary on race and politics has been featured on CNN.com, Daily Kos, The Huffington Post, Giant Magazine, Salon, Alternet & The Root. Praised as "The perfect comedian for the Obama era, talking race while exploding racial stereotypes" by Dr. Melissa Harris-Perry on Politco.com & as "Precise, thought provoking and hilarious" by Daily Show creator Lizz Winstead, White continues to win accolades from critics, academia and audiences alike
Other sessions: This Week in Blackness RADIO #TWIBRADIO, This Week in Blackness RADIO #TWIBRADIO, Comedy for Activists: Using satire, pranks and creative video for troublemaking, Closing keynote with Van Jones and Benjamin Jealous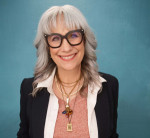 As Co-creator and former head writer of The Daily Show, co-founder of Air America Radio, comedian Lizz Winstead helped change the very landscape of how people get their news. Winstead is not only a writer and creator, she was also a correspondent on The Daily Show and co-hosted Unfiltered, Air America Radio's mid-morning show, with Chuck D and Rachel Maddow.
Known as one of the top political satirists in America, Winstead is recognized by all the major media outlets including The New York Times, The Washington Post, O Magazine, and as Entertainment Weekly's 100 Most Creative People. Winstead's first book, Lizz Free Or Die: Essays, released in 2012, garnered incredible reviews. Ms. Magazine says, "Lizz Winstead is a sharp-witted truth-teller, and Lizz Free or Die will inspire anyone who has ever talked back to the television or wished they could come up with satire as insightful as The Daily Show."
Lizz continues to do stand-up, and make appearances on cable news, yet spends most of her time helming Abortion Access Front AAF) an inclusive NYC- based reproductive rights organization she founded in 2015. AAF uses humor and outrage to expose anti-choice hypocrisy and mobilizes people to take action in all 50 states. Hosting the AAF podcast, Feminist Buzzkills is the perfect next step for Winstead combining her activism with her comedy. It is a must listen, new episodes drip Fridays wherever you get your podcasts.
To keep up with Lizz, follow her on Twitter, Insta and Tiktok @lizzwinstead or like her on Facebook www.facebook.com/lizzwinstead.
Other sessions: Morning News Dump with Lizz Winstead, Shannyn Moore and Cliff Schecter, Morning News Dump with Lizz Winstead, Shannyn Moore and Cliff Schecter, Morning News Dump with Lizz Winstead, Shannyn Moore and Cliff Schecter, Lizz Free or Die, Comedy for Activists: Using satire, pranks and creative video for troublemaking