Test Screen Your Video
Starts: Friday, Jun. 8 3:00 PM (Eastern)
Ends: Friday, Jun. 8 4:15 PM (Eastern)
Working on a video for your cause, your organization or yourself and need some counsel from people who do it everyday? Have a 1-to-3-minute video that didn't quite perform how you'd like and want a test audience to get a sense for what you need to fine-tune next time? This is one panel that is focused on YOUR content—and how we can in turn make better media for the progressive movement.
Moderator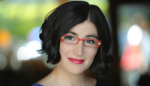 Farsad, an Iranian‐American, was recently named one of the 50 Funniest Female Comedians by Huffington Post and has written, directed and/or performed on MTV, Comedy Central, PBS, IFC and umpteen web shows. She recently created "Class Parents" and directed "The Book of Mom" series both for Nickelodeon. She is a founding principal of Qualified Laughter – the social justice arm of Vaguely Qualified Productions – where she co-created the AFL-CIO Collective Bargaining video series and SEIU's Healthy Americans Against Reforming Medicine series, among others. She has regularly appeared on the Joy Behar Show and in venues ranging from Town Hall in New York to the Laugh Factory in LA. She is also director of the recent feature film release "Nerdcore Rising" (SXSW, New Video distribution). She is in post-production on the feature film "The Muslims Are Coming!" starring Jon Stewart, Lewis Black, Rachel Maddow, Janeane Garofalo, and others.
Other sessions: Laughing Liberally
Panelists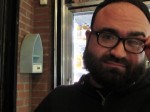 Josh Bolotsky is a veteran digital campaign strategist who helps people and movements doing vital, interesting, meaningful work.
Josh served as New Media Director of The Other 98% from 2010-2014, while also assisting various organized progressive efforts as a social media strategist for Agit-Pop Communications. Upon leaving Other 98%, he served as Digital Team Lead for the Zephyr Teachout campaign for Governor.
Since the Teachout campaign, Josh has worked as a freelance online and campaign strategy consultant for people and movements doing vital, interesting and meaningful things. His work has been featured/discussed in the New York Times, CBS News, NBC, MSNBC, CNN, The Guardian, the Washington Post, Bloomberg, USA Today, Mashable & The Nation. His writing has been published in the Huffington Post, AlterNet, and the critically acclaimed activist's tactics manual Beautiful Trouble: A Toolbox For Revolution.
He is also the proprietor of the email assistance service InboxIntervention.com.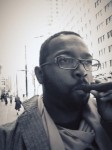 Baratunde is a politically-active, technology-loving comedian from the future. He co-founded the black political blog, Jack & Jill Politics and served as Director of Digital for The Onion. His book, How To Be Black, is a New York Times Best Seller and was published by Harper in February 2012. He is the founder of Cultivated Wit, a company that uses the power of comedy to make the world better and more understandable.
Other sessions: Opening keynote featuring Eric Schneiderman, Laughing Liberally, "How To Be Black" - A reading/signing/blackening with Baratunde Thurston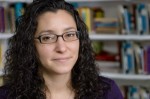 Rebecca Wind joined the Guttmacher Institute, a reproductive health think tank, in April 2001. She is the primary media contact for the Institute, and her responsibilities include managing the Institute's domestic strategic communications activities, public education resource development and oversight of the Institute's marketing and outreach efforts. She works closely with colleague organizations and communications coalitions on a wide range of reproductive health topics.