Comedy for Activists: Using satire, pranks and creative video for troublemaking
Training Tag(s): Media / Journalism / Blogging, Arts & Culture
Starts: Thursday, Jun. 7 10:30 AM (Eastern)
Ends: Thursday, Jun. 7 11:45 AM (Eastern)
In an era of 24-hours corporate news, it's harder than ever to break into the conversation—which is why using comedy and satire to break through is more important than ever. A panel of expert web-video creators, prank-based activists and full-time troublemakers will discuss how creative new media, bold real-world interventions and being damn funny can break into the news cycle and reframe the debate, whether you're working for a progressive organization struggling to get a message out to a wider audience or you're a sole artist-activist trying to advance a cause. And we'll have fun—that's an order!
Moderator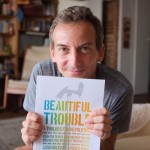 Andrew Boyd is an author, humorist and veteran of creative campaigns for social change. He led the decade-long satirical media campaign "Billionaires for Bush." He co-founded Agit-Pop Communications, an award-winning "subvertising" agency, as well as the netroots social justice movement The Other 98%. He's the author of four books: Beautiful Trouble, Daily Afflictions, Life's Little Deconstruction Book and the Activist Cookbook. Unable to come up with with his own lifelong ambition, he's been cribbing from Milan Kundera: "to unite the utmost seriousness of question with the utmost lightness of form." You can find him at andrewboyd.com.
Panelists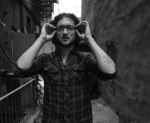 Lee Camp is a comedian and writer. He's the creator of the "Moment of Clarity" web series and podcast. He's also a founding principal of Qualified Laughter – a production company dedicated to comedic social justice media – where he co-created the AFL-CIO Collective Bargaining video series and the We The People anti-Citizens United series, among others. He's a contributor to The Onion and Huffington Post and the author of "A Moment of Clarity". Camp has been featured on "Countdown with Keith Olbermann," "Viewpoint with Eliot Spitzer," BBC's "Newsnight," Showtime's "Green Room," and Comedy Central's "Fresh Debate '08." You might know him best as the guy who went on Fox News and called them a "parade of propaganda" live on their own network.
Other sessions: Laughing Liberally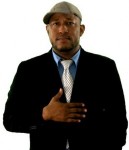 Elon James White is a Brooklyn-based comedian, writer and creator of the award-winning web series This Week in Blackness, a satirical look at race, politics and pop-culture in a so-called "post-racial" America and the award winning podcast Blacking it Up! White has been a featured commentator on MSNBC's The Melissa Harris Perry Show, VH1's "Black to the Future", "The Great Debate" and HLN's "The Joy Behar Show." His commentary on race and politics has been featured on CNN.com, Daily Kos, The Huffington Post, Giant Magazine, Salon, Alternet & The Root. Praised as "The perfect comedian for the Obama era, talking race while exploding racial stereotypes" by Dr. Melissa Harris-Perry on Politco.com & as "Precise, thought provoking and hilarious" by Daily Show creator Lizz Winstead, White continues to win accolades from critics, academia and audiences alike
Other sessions: This Week in Blackness RADIO #TWIBRADIO, This Week in Blackness RADIO #TWIBRADIO, Laughing Liberally, Closing keynote with Van Jones and Benjamin Jealous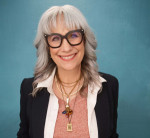 As co-creator and former head writer of The Daily Show and co-founder of Air America Radio, Lizz Winstead has helped changed the very landscape of how people get their news. Winstead also brought her political wit to The Daily Show as a correspondent and later to the radio waves co-hosting Unfiltered, Air America Radio's mid-morning show, with Chuck D and Rachel Maddow. Lizz continues doing stand-up, but spends most of her time at the helm of Abortion Access Front (formerly Lady Parts Justice League), a NYC- based reproductive rights organization that she founded in 2015, which uses humor and outrage to expose anti-choice hypocrisy and mobilizes people to take action in all 50 states. Known as one of the top political satirists in America, Winstead has been recognized by all the major media outlets including The New York Times, The Washington Post, O Magazine, Newsweek, Forbes, Now This, and as Entertainment Weekly's 100 Most Creative People. Winstead's first book, Lizz Free Or Die: Essays, was released in 2012 to incredible reviews, with Ms. Magazine saying, "Lizz Winstead is a sharp-witted truth-teller, and Lizz Free or Die will inspire anyone who has ever talked back to the television or wished they could come up with satire as insightful as The Daily Show." To keep up with Lizz, follow her on Twitter @lizzwinstead or like her on Facebook www.facebook.com/lizzwinstead
Other sessions: Morning News Dump with Lizz Winstead, Shannyn Moore and Cliff Schecter, Morning News Dump with Lizz Winstead, Shannyn Moore and Cliff Schecter, Morning News Dump with Lizz Winstead, Shannyn Moore and Cliff Schecter, Lizz Free or Die, Laughing Liberally