Opening keynote featuring Eric Schneiderman
Session Type(s): Plenary
Starts: Thursday, Jun. 7 7:00 PM (Eastern)
Ends: Thursday, Jun. 7 9:00 PM (Eastern)
We'll kick off Netroots Nation with an opening keynote from New York's Attorney General and the man the American Prospect calls The Man Banks Fear Most, Eric Schneiderman. Other speakers will include: Providence Mayor Angel Taveras, environmentalist Bill McKibben, Planned Parenthood's Cecile Richards, NEA's Lily Eskelsen, and Congresswoman Tammy Baldwin. The evening is MC'd by Baratunde Thurston.

Opening keynote featuring Eric Schneiderman
Storified by Netroots Nation · Thu, Jun 07 2012 21:35:03
Baratunde Thurston kicked things off.
. @baratunde cracking me up as MC at #nn12 opening keynoteVanessa Kritzer
Then Providence Mayor Taveras welcomed #NN12.
Mayor of Providence @Angel_Taveras U r a gr8 ambassador @Netroots_Nation #nn12Ruth Leitman
Raven Brooks, Netroots Nation ED welcomed everyone, and invited the union workers from the Westin, Biltmore and RI Convention Center up. They thanked Netroots Nation for standing behind them and helping them win back their benefits, pay and jobs.
Amazing. @ravenb brought up members of the local hotel union of the Westin Providence to the stage. They're thanking #NN12. #goosebumps50+1 Strategies
Local employees from The Westin thanks everyone at #NN12 for honoring their boycott and helping them win their basic rights and jobs back.Demos_Org
Cecile Richards, President of Planned Parenthood Federation of America spoke about women's health and showed this powerful video.
"I Have Sex" – students speak out against ideological attack on Planned Parenthoodcoffeepartyusa
"To most women it feels like we woke up to a bad episode of Mad Men" – @CecileRichards, President of @PPact at #nn12Anna Pycior
Bill McKibben spoke about blocking the Keystone XL pipeline and how we can stand up to the fossil fuel industry.
"The fossil fuel industry is the 1% of the 1%—they are the absolute center of trouble on this poor old planet" -@billmckibben #NN12 #99PowerThe 99% Power
@BillMcKibben #NN12 we can stand up to the fossil fuel industry and their money with our creativity, passion and spirit #p2 #OWS #ecologyrob kall
"We may lose this fight, but given the stakes, we are going to have to fight," @BillMcKibben at #NN12Jamie Henn
Lily Eskelsen, VP of the National Education Association, spoke about the need to stop the push to deregulate, defund and privatize.
Lily Eskelsen at #NN12: "#ALEC's mechanics are simple 2nd grade arithmetic. Deregulate. Defund. Privatize." Then PROFIT.NEA Public Relations
Lily #NN12: "We are the progressive cmty. We org ppl who care about #edu #healthcare, disabled, poor, discriminated, enviro. It's OUR bond."NEA Public Relations
Tammy Baldwin spoke about our current economic situation and ensuring a middle class that gets a fair shake.
"the middle class shouldered the burden of the collapse of the economy. The middle class can't get a fair shake." @TammyBaldwinWI #nn12DemocracyForAmerica
At #NN12, @TammyBaldwinWI says she is "not afraid to take on on Wall Street." Btwn her and @elizabethforma, we CAN take our country back!Fem2pt0
Senator Sheldon Whitehouse welcomed convention attendees and spoke about how we must defend the pillars of American middle class economic security.
On social security, Medicare and Pell grants, progressives need to be unshakeable! @SenWhitehouse #nn12 #nn12lgbtThe Task Force
RT @mikeconrad1: .@SenWhitehouse nails it: Social Security, Medicare, Pell Grants are pillars of American middle class econ security #NN12jeanne mccann
Eric T. Schneiderman spoke about the state of our country and the political environment.
@AGSchneiderman talking about transformational politics vs transactional politics. Look 20 years out not at the current vote. Solid. #NN12michael donnelly
"the greatest damage done by the conservative movement was when Americans embraced policies that do harm to them." @agSchneiderman #nn12DemocracyForAmerica
We're ready for another new deal.
"The #gop know that the people r at a point where we're ready 4 another new deal. It is time 4 us to recognize it." @agSchneiderman #nn12DemocracyForAmerica
We are not the ones responsible for this situation.
#NN12 "Can't comment on ongoing investigation but can say found no evidence teachers firefighters etc rspnsbl for recession" @AGSchneidermanEmily Mills
But we will work for change.
"Any true change requires movement building… Officials don't create movements, movements create leaders. @AGSchneiderman at #nn12Demos_Org
"people get that there is a growing inequality and that people are ready for transformation for justice." @agSchneiderman #nn12DemocracyForAmerica
Moderator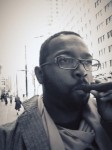 Baratunde is a politically-active, technology-loving comedian from the future. He co-founded the black political blog, Jack & Jill Politics and served as Director of Digital for The Onion. His book, How To Be Black, is a New York Times Best Seller and was published by Harper in February 2012. He is the founder of Cultivated Wit, a company that uses the power of comedy to make the world better and more understandable.
Other sessions: Test Screen Your Video, Laughing Liberally, "How To Be Black" - A reading/signing/blackening with Baratunde Thurston
Panelists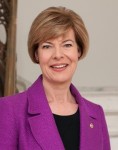 Tammy Baldwin is a US Senator representing the people of Wisconsin.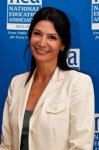 Lily Eskelsen García is president of the National Education Association, the nation's largest labor union. Lily began her career in education as a school lunch lady and now leads a professional association of three million educators — she is the first Latina and first former Teacher of the Year to lead the NEA.
Other sessions: Bully: From Movie to Movement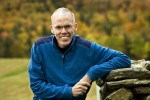 Bill McKibben, a well known environmental author and activist, is the founder of 350.org, an international climate change campaign. 350.org is named for the safe level of Carbon Dioxide in the atmosphere, 350 parts per million. In 2011, McKibben helped lead the fight against the Keystone XL pipeline. The author of 13 best-selling books, McKibben been called "the world's best green journalist" by Time Magazine and "the nation's leading environmentalist" by the Boston Globe. He is a frequent contributor to newspapers and magazines including the New York Times, The Atlantic Monthly, Harper's, Orion Magazine, Mother Jones, The New York Review of Books, Granta and Rolling Stone.
Other sessions: Handcuffs, Conventional Wisdom and Dirty Oil: Activism's Big Win Against the Keystone XL Pipeline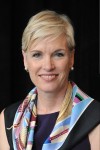 Cecile Richards is a national leader for women's rights and social and economic justice, and a co-founder of Supermajority — a new organization fighting for gender equity. She is the author of New York Times bestseller Make Trouble. As President of Planned Parenthood Federation of America and Planned Parenthood Action Fund for 12 years, Richards worked to increase affordable access to reproductive health care and to build a healthier and safer world for women and young people. After starting her career as a labor organizer, working with women earning the minimum wage, she went on to start her own grassroots organizations, and later served as Deputy Chief of Staff to House Democratic Leader Nancy Pelosi. In 2011 and 2012, she was named one of TIME Magazine's 100 Most Influential People in the World. Richards is a frequent speaker and commentator on politics and progressive issues. She and her husband, Kirk Adams, have three children and live in New York City.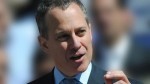 Eric T. Schneiderman was elected the 65th Attorney General of New York State in 2010. As the State's highest ranking law enforcement officer, Schneiderman has worked on areas including public integrity, economic justice, social justice and environmental protection. As Attorney General, Schneiderman has stood up to powerful interests on behalf of everyday New Yorkers. He has fought for a comprehensive investigation of misconduct in the mortgage market, and for a fair settlement for homeowners that holds banks accountable for their role in the foreclosure crisis, provides meaningful relief to homeowners and investors, and allows a full airing out of the facts to ensure that abuses of this scale never happen again. Before becoming A.G., Schneiderman served in the state Senate where led the effort to reform the draconian Rockefeller drug laws and enacted the toughest law in the nation to root out fraud against taxpayers.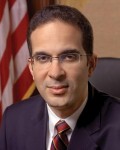 Angel Taveras is Mayor of Providence. Taveras went from Head Start to Harvard and is making tough choices to position Providence for a progressive, prosperous future.