Local Victories Reveal a Path to Climate Equity
Session Type(s): Panel
Starts: Thursday, Aug. 2 3:30 PM (Eastern)
Ends: Thursday, Aug. 2 4:45 PM (Eastern)
Can you envision policies that simultaneously center racial and economic equity, tackle climate change, and create good union jobs? It's not a utopia. It's already happening. From New York to New Orleans, local movements across the country are leading the way in pushing for policies to support a just transition to a clean energy economy. By building on local victories, progressives have an opportunity to build cross-sector, multiracial movement power behind a federal platform for good jobs and climate equity. Come hear local leaders from across the country offer concrete ideas for this policy platform, spotlight local successes, and offer grounded lessons for the national fight that lies ahead.
Moderator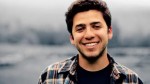 Anthony Torres is focused on building political power for movements aimed at realizing true democracy while tackling our crisis of climate change, social inequality, and rising authoritarianism. He is the Director of Collaboration at ASO Communications, a firm focused on developing effective messaging for progressive movement and campaign wins, and a core team member of a project to build a new mass movement to reckon with the ongoing harms from our past and make reparations a public and political priority. Prior to this, he served as Communications and Political Director for By the People, the grassroots national campaign to impeach and remove Trump and fought for a Green New Deal and transformative international trade policies as the Campaign Strategist for Sierra Club's Living Economy Program. He is a proud unionist, having been a leader of the Progressive Workers Union, and has delivered recommendations to the EPA as a member of their Youth Perspectives on Climate Justice Workgroup. Originally from Long Island, New York and currently living in Brooklyn, Anthony has been named as a Top 50 Fixer by Grist and a Brower Youth Award winner and believes our movements must act as a united, cross-class, multiracial front to build power and create long lasting change.
Other sessions: Climate Caucus
Panelists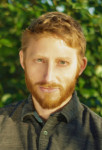 Ben Beachy is Vice President of Industrial Policy at the BlueGreen Alliance. Ben has worked to transform economic policies for two decades in organizations fighting for climate equity, workers' and immigrants' rights, racial justice, and public health.
Ben joined BGA after seven years at the Sierra Club, where he founded the Living Economy program to build cross-movement backing for investment, trade, procurement, and industrial policies that simultaneously create good jobs, tackle climate change, and curb racial, economic, and gender inequity. Ben also has advocated for a new trade model with Public Citizen in DC, researched climate impacts with ActionAid in India, investigated labor abuses with the Worker Rights Consortium in Honduras, written on the financial crisis with the Global Development and Environment Institute in Boston, and pushed to transform U.S. economic policies with Witness for Peace in Nicaragua.
Ben received a Master in Public Policy from Harvard's Kennedy School of Government, where he was a Public Service Fellow. Ben hails from West Virginia, has Mennonite roots, and lives in Washington, DC.
Other sessions: NAFTA and the Midterms: Why We Must Fight to Replace NAFTA, Climate Caucus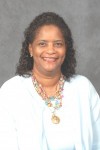 Katherine T. "Kathy" Egland chairs the Environmental and Climate Justice Committee for the National Board of Directors of NAACP.
She provides leadership development of the organization's environmental and climate justice policies. Her committee is charged with the governance responsibility of raising awareness of environmental and climate issues from a civil rights, social justice and equity perspective. Kathy also provides NAACP Board oversight for NAACP ECJ publications, toolkits and training.
As a residence of Gulfport, Mississippi, she survived Hurricane Katrina and was instrumental in the restoration efforts in its aftermath. She endured the BP Deepwater Horizon Gulf Oil Spill in 2010, which contaminated the Mississippi Gulf Coast waters located a few blocks of her home.
Kathy's home is located less than four miles from Plant Jack Watson, a former coal fired plant which scored a failing D- on the NAACP's 'Coal Blooded' Report. She organized community trainings and joined forces with The Sierra Club and other organizations, in efforts which led to the plant's cessation of its coal burning operation in April 2015. This coalition has also led efforts promoting net-metering; commented on Mississippi Department of Environmental Quality's Proposed State Implementation Plan Amendments in Response to EPA's Startup, Shutdown, and Malfunction SIP Call, which led to revisions; and submitted testimony before the Public Service Commission opposing a rate increase to fund a portion of the cost of a failed carbon capture sequestration in Kemper County, Mississippi.
She is also co-founder of the Education, Economics, Environmental, Climate and Health Organization (EEECHO), a Gulf Coast grassroots coalition of diverse, consensus-based group of educational, economics, health, environmental justice, climate justice, religious, and policy advocates and professionals that represent the interest of building better communities.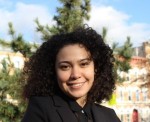 Annel Hernandez is the Associate Director of the New York City Environmental Justice Alliance. Annel works on city and statewide climate policy issues, focusing on local advocacy and research that further equitable investments in coastal resiliency, green infrastructure, and renewable energy. She also works on various coalition campaigns to push for more aggressive climate legislation – with equity as a central focus. She received an MPA in Energy and Environment from Columbia University, and her BA in Political Science and Latino Studies from Fordham University.
Other sessions: It Takes Everyone: Building Power to Advance Ambitious Equitable Climate Change Solutions

Colette Pichon Battle is the founder and Executive Director of the Gulf Coast Center for Law & Policy, whose mission is to promote structural shifts to advance climate justice and ecological equity in communities of color on the frontline of climate change.
Colette develops and directs programming focused on Equitable Disaster Recovery, Global Migration, Community Economic Development, Climate Justice and Energy Democracy. For more than a decade, Colette has worked with local communities, national funders and elected officials around equity in the post-Katrina/post-BP disaster Gulf Coast.
She was a lead coordinator for Gulf South Rising 2015 a regional initiative around climate justice and just transition in the South. In addition to developing advocacy initiatives and a suite of trainings on issues that intersect with race, systems of power and ecology, Colette leads the delivery and management of GCCLP's legal services and maintains a legal specialization in immigration law and disaster law.
In 2018 Colette was awarded with an Honorary Doctorate from Kenyon College in honor of her work over the past two decades. In 2016 Colette was named a White House Champion of Change for Climate Equity and received the Water Champion award from the Greater New Orleans Foundation. In 2015, she was selected as an Echoing Green Climate Fellow. In 2012, Colette was named an "Expert of Color" by the Insight Center for Community Economic Development based on her work to address the US racial wealth divide. In 2007 Colette received recognition from the American Bar Association and in 2008 she was awarded the U.S. Civilian Medal of Honor for the state of Louisiana- both awards were for her work around multiracial, cross regional alliance building in the Katrina recovery.
Ms. Pichon Battle serves on the Board of Directors for the US Climate Action Network (USCAN), the Center for Constitutional Rights (CCR), and Gulf Restoration Network (GRN). Colette serves on the governance council for the Southern Movement Assembly (SMA), is an advisory board member for Communities Responding to Extreme Weather (CREW), Sunrise and is a member of the Experts of Color Network (ECON) working to address racial wealth disparities.
Other sessions: Opening Keynote with Cory Booker, Chokwe Lumumba and more, NAFTA and the Midterms: Why We Must Fight to Replace NAFTA