Climate Caucus
Starts: Thursday, Aug. 2 2:00 PM (Eastern)
Ends: Thursday, Aug. 2 3:15 PM (Eastern)
Room: 228
Join the Climate Caucus to deepen our commitment to climate justice as an integral part of progressive politics and explore strategies and solutions to bring back to our communities. While the seas are rising, let's come together to enable our spirits to rise higher.
Moderators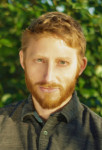 Ben has worked to transform economic policies for over a decade in organizations fighting for climate equity, workers' and immigrants' rights, trade justice, and public health. That includes work as director of Sierra Club's Living Economy program, senior policy advisor for Sierra Club's trade team, research director for Public Citizen's Global Trade Watch, and national organizer for Witness for Peace. He also has written on the financial crisis with the Global Development and Environment Institute in Boston, researched climate impacts with ActionAid in India, and investigated labor abuses with the Worker Rights Consortium in Central America. Ben received a Master in Public Policy from Harvard's Kennedy School of Government, where he was a Public Service Fellow. He hails from West Virginia and volunteers in support of immigrant-led efforts to resist deportations.
Other sessions: NAFTA and the Midterms: Why We Must Fight to Replace NAFTA, Local Victories Reveal a Path to Climate Equity
Cofounder, Climate Hawks Vote, only grassroots-funded organization to elect and hold accountable climate leaders. Elected chair, California Democratic Party Environmental Caucus. Loud on Twitter.
Other sessions: Organizing Around Jerry Brown's Legacy, the Global Climate McSummit, California Values Caucus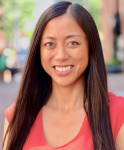 Tish Tablan, National Outreach Director at Generation 180, is building volunteer networks to advance clean energy in communities throughout the country. For over 17 years she has been working within nonprofit, public, and private sectors to inspire sustainable solutions to complex environmental challenges, including consulting localities on solar policies. Tish has a M.S. in Environmental Science and Policy from Johns Hopkins University, M.A. in Secondary Education from Loyola Marymount University, B.A. in Sociology from University of Virginia, and a LEED Green Associate credential for green building.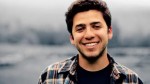 Anthony Torres is the Sierra Club's Campaign Strategist for a Living Economy. His work focuses on uplifting bold grassroots policies aimed at aggressively reducing emissions, centering racial equity, and creating a new worker and community-driven clean energy economy. He's been named as one of Grist.org's Top 50 Fixers for 2017 for his efforts to build a united, multiracial front and is also a 2017 recipient of the Brower Youth Award for his organizing against the moral corruption of the Trump Administration and the failed sell out politics of Wall St. Democrats.
Other sessions: Local Victories Reveal a Path to Climate Equity