Climate Caucus
Starts: Thursday, Aug. 2 2:00 PM (Eastern)
Ends: Thursday, Aug. 2 3:15 PM (Eastern)
Join the Climate Caucus to deepen our commitment to climate justice as an integral part of progressive politics and explore strategies and solutions to bring back to our communities. While the seas are rising, let's come together to enable our spirits to rise higher.
Moderators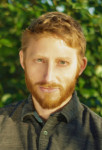 Ben Beachy is Vice President of Industrial Policy at the BlueGreen Alliance. Ben has worked to transform economic policies for two decades in organizations fighting for climate equity, workers' and immigrants' rights, racial justice, and public health.
Ben joined BGA after seven years at the Sierra Club, where he founded the Living Economy program to build cross-movement backing for investment, trade, procurement, and industrial policies that simultaneously create good jobs, tackle climate change, and curb racial, economic, and gender inequity. Ben also has advocated for a new trade model with Public Citizen in DC, researched climate impacts with ActionAid in India, investigated labor abuses with the Worker Rights Consortium in Honduras, written on the financial crisis with the Global Development and Environment Institute in Boston, and pushed to transform U.S. economic policies with Witness for Peace in Nicaragua.
Ben received a Master in Public Policy from Harvard's Kennedy School of Government, where he was a Public Service Fellow. Ben hails from West Virginia, has Mennonite roots, and lives in Washington, DC.
Other sessions: NAFTA and the Midterms: Why We Must Fight to Replace NAFTA, Local Victories Reveal a Path to Climate Equity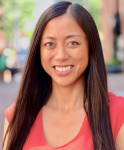 Tish Tablan, National Outreach Director at Generation 180, is building volunteer networks to advance clean energy in communities throughout the country. For over 17 years she has been working within nonprofit, public, and private sectors to inspire sustainable solutions to complex environmental challenges, including consulting localities on solar policies. Tish has a M.S. in Environmental Science and Policy from Johns Hopkins University, M.A. in Secondary Education from Loyola Marymount University, B.A. in Sociology from University of Virginia, and a LEED Green Associate credential for green building.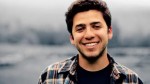 Anthony Torres is focused on building political power for movements aimed at realizing true democracy while tackling our crisis of climate change, social inequality, and rising authoritarianism. He is the Director of Collaboration at ASO Communications, a firm focused on developing effective messaging for progressive movement and campaign wins, and a core team member of a project to build a new mass movement to reckon with the ongoing harms from our past and make reparations a public and political priority. Prior to this, he served as Communications and Political Director for By the People, the grassroots national campaign to impeach and remove Trump and fought for a Green New Deal and transformative international trade policies as the Campaign Strategist for Sierra Club's Living Economy Program. He is a proud unionist, having been a leader of the Progressive Workers Union, and has delivered recommendations to the EPA as a member of their Youth Perspectives on Climate Justice Workgroup. Originally from Long Island, New York and currently living in Brooklyn, Anthony has been named as a Top 50 Fixer by Grist and a Brower Youth Award winner and believes our movements must act as a united, cross-class, multiracial front to build power and create long lasting change.
Other sessions: Local Victories Reveal a Path to Climate Equity