NAFTA and the Midterms: Why We Must Fight to Replace NAFTA
Session Type(s): Panel
Starts: Saturday, Aug. 4 4:30 PM (Eastern)
Ends: Saturday, Aug. 4 5:45 PM (Eastern)
NAFTA slammed working class families across racial and geographic lines. Trump hijacked progressives' longstanding fight against corporate-rigged trade policies to win battleground states promising to stop job outsourcing by renegotiating NAFTA. We can take the issue back and win the House by revealing how GOP congressional leaders are blocking any new deal that removes NAFTA's job outsourcing incentives or adds tough labor standards to stop corporations from moving jobs to Mexico to pay workers poverty wages. By promoting a People-and-Planet-First trade agenda the #ReplaceNAFTA campaign can drive a wedge between Trump and working class voters while activating young voters alarmed by Trump's xenophobic NAFTA rhetoric and climate denialism.
Moderator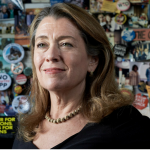 Lori Wallach is the director of Public Citizen's Global Trade Watch. A 25-year veteran of congressional trade battles starting with the 1990s fight over NAFTA, she was named to the "Politico's 50" list of thinkers, doers and visionaries transforming American politics in 2016 for her leadership in the Trans-Pacific Partnership debate. Wallach is an internationally recognized expert on trade with experience advocating in Congress and foreign parliaments, trade negotiations, courts, government agencies, the media and in the streets. Dubbed "the Trade Debate's Guerrilla Warrior" in a National Journal profile and "Ralph Nader with a sense of humor" in a Wall Street Journal profile, she combines a lawyer's expertise on the terms and outcomes of agreements with insight from the front lines of trade debates. Wallach's specialty is translating arcane trade issues into accessible language.
Wallach has testified on NAFTA, WTO, and other globalization issues before 30 congressional committees and appeared as a trade commentator on MSNBC, Fox, CNN, ABC, Bloomberg, PBS, NPR and numerous foreign outlets. She has been published and quoted in The New York Times, The Economist, Forbes, The Washington Post, USA Today, the Financial Times, and more. A lawyer who has worked in television news and on political campaigns, Wallach is well-informed about the role trade issues played in the 2016 election and the implications for the Trump presidency and 2018 congressional elections as the voters demand action on trade.
Books she has written on trade include The Rise and Fall of Fast Track Trade Authority (2013) and Whose Trade Organization? A Comprehensive Guide to the WTO (2004) and she has contributed to numerous anthologies. She was recently one of three panelists, alongside Chancellor Angela Merkel, at the C-20 Summit titled "Civil 20 Dialogue with the G20 Presidency" which addressed the most pressing globalization challenges of the 2017 G20 Summit.
Wallach was a founder of the Citizens Trade Campaign, a U.S. national coalition of consumer, labor, environmental, family farm, religious, and civil rights groups representing over 11 million Americans, and serves on its board. Wallach is a graduate of Wellesley College and Harvard Law School.
Panelists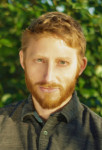 Ben Beachy is Vice President of Industrial Policy at the BlueGreen Alliance. Ben has worked to transform economic policies for two decades in organizations fighting for climate equity, workers' and immigrants' rights, racial justice, and public health.
Ben joined BGA after seven years at the Sierra Club, where he founded the Living Economy program to build cross-movement backing for investment, trade, procurement, and industrial policies that simultaneously create good jobs, tackle climate change, and curb racial, economic, and gender inequity. Ben also has advocated for a new trade model with Public Citizen in DC, researched climate impacts with ActionAid in India, investigated labor abuses with the Worker Rights Consortium in Honduras, written on the financial crisis with the Global Development and Environment Institute in Boston, and pushed to transform U.S. economic policies with Witness for Peace in Nicaragua.
Ben received a Master in Public Policy from Harvard's Kennedy School of Government, where he was a Public Service Fellow. Ben hails from West Virginia, has Mennonite roots, and lives in Washington, DC.
Other sessions: Local Victories Reveal a Path to Climate Equity, Climate Caucus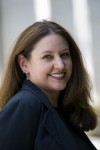 Celeste Drake is the Trade & Globalization Policy Specialist for the AFL-CIO, where she works to reform U.S. trade policy so that working families globally can enjoy shared prosperity and inclusive growth. She has testified before the Senate Committee on Foreign Relations, House Ways and Means Subcommittee on Trade, and the International Trade Commission and given trade presentations to the European Union's Economic and Social Committee, the WTO Public Forum, the Federation of Tax Administrators, and the Government of Taiwan, among others.
Celeste has held local leadership positions for the Communications Workers of America and the National Education Association. Prior to joining the AFL-CIO, she served as Legislative Director for Congresswoman Linda T. Sánchez (D-CA), Legislative Counsel for Congressman Lloyd Doggett (D-TX), and Clerk for the Honorable David R. Thompson of the U.S. Court of Appeals for the 9th Circuit. Celeste, who served on the Advisory Committee for the U.S. Export-Import Bank from 2013-2016 and currently serves on the board of Jubilee USA, has a JD, an MPP, and a BA from the University of California, Los Angeles. Go Bruins!

Colette Pichon Battle is the founder and Executive Director of the Gulf Coast Center for Law & Policy, whose mission is to promote structural shifts to advance climate justice and ecological equity in communities of color on the frontline of climate change.
Colette develops and directs programming focused on Equitable Disaster Recovery, Global Migration, Community Economic Development, Climate Justice and Energy Democracy. For more than a decade, Colette has worked with local communities, national funders and elected officials around equity in the post-Katrina/post-BP disaster Gulf Coast.
She was a lead coordinator for Gulf South Rising 2015 a regional initiative around climate justice and just transition in the South. In addition to developing advocacy initiatives and a suite of trainings on issues that intersect with race, systems of power and ecology, Colette leads the delivery and management of GCCLP's legal services and maintains a legal specialization in immigration law and disaster law.
In 2018 Colette was awarded with an Honorary Doctorate from Kenyon College in honor of her work over the past two decades. In 2016 Colette was named a White House Champion of Change for Climate Equity and received the Water Champion award from the Greater New Orleans Foundation. In 2015, she was selected as an Echoing Green Climate Fellow. In 2012, Colette was named an "Expert of Color" by the Insight Center for Community Economic Development based on her work to address the US racial wealth divide. In 2007 Colette received recognition from the American Bar Association and in 2008 she was awarded the U.S. Civilian Medal of Honor for the state of Louisiana- both awards were for her work around multiracial, cross regional alliance building in the Katrina recovery.
Ms. Pichon Battle serves on the Board of Directors for the US Climate Action Network (USCAN), the Center for Constitutional Rights (CCR), and Gulf Restoration Network (GRN). Colette serves on the governance council for the Southern Movement Assembly (SMA), is an advisory board member for Communities Responding to Extreme Weather (CREW), Sunrise and is a member of the Experts of Color Network (ECON) working to address racial wealth disparities.
Other sessions: Opening Keynote with Cory Booker, Chokwe Lumumba and more, Local Victories Reveal a Path to Climate Equity