It Takes Everyone: Building Power to Advance Ambitious Equitable Climate Change Solutions
Session Type(s): Panel
Starts: Friday, Aug. 3 10:00 AM (Eastern)
Ends: Friday, Aug. 3 11:15 AM (Eastern)
In order to meaningfully address climate change, the solutions we build must engage a diverse set of stakeholders across issues—from health, to housing, to immigration, to others. Confronting climate change also demands centering economic and racial inequity. Ambitious climate campaigns today are building power through cross-sectoral coalitions, electoral engagement, and the leadership of people of color, low-income communities, and young people. In this panel, you'll hear from groups advancing equitable climate change solutions, building new governing coalitions through democratic organizing, and advancing electoral strategies to win policy that confronts climate change and paves the way for a just economy for all people.
Moderator
As the Campaign Strategist focused on Climate Equity for Dēmos, Adrien Salazar supports advancing climate change policy that centers racial and economic equity through partnerships with local, state, and national movement partners. Adrien is an organizer, political ecologist, and writer who advocates for just and regenerative visions for our economies and environment led by communities. Adrien is from San Jose, California and Kalibo, Aklan, Philippines and enjoys hiking, running, gardening, and visiting the sacred places of the earth.
Panelists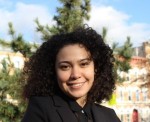 Annel Hernandez is the Associate Director of the New York City Environmental Justice Alliance. Annel works on city and statewide climate policy issues, focusing on local advocacy and research that further equitable investments in coastal resiliency, green infrastructure, and renewable energy. She also works on various coalition campaigns to push for more aggressive climate legislation – with equity as a central focus. She received an MPA in Energy and Environment from Columbia University, and her BA in Political Science and Latino Studies from Fordham University.
Other sessions: Local Victories Reveal a Path to Climate Equity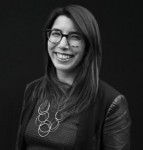 Tiffany Mendoza is the Director of Strategic Initiatives for Front & Centered – an environmental justice coalition led by communities of color. For over a decade, Tiffany has worked with advocacy organizations, community leaders, and elected officials for progressive change such as Washington Conservation Voters and Fuse Washington. Most recently, she worked with a female led national political consulting firm called Moxie Media to defeat anti-transgender efforts as a consultant for Washington Won't Discriminate, pass Initiative 124 to protect hotel workers from sexual harassment, and helped craft the Transform Washington narratives project.
Currently, she is working with F&C to breakdown the cultural and language barriers to voting and help pass I-1631 this November – a climate justice initiative which will put a fee on the biggest carbon polluters to fund clean energy and water projects directly into frontline communities.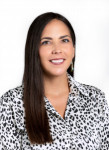 Andrea Cristina Mercado, Executive Director of Florida Rising, leads scaled civic engagement programs, and strategic campaigns that center Black and brown communities. Florida Rising is the result of the merger of New Florida Majority and Organize Florida. Under her leadership New Florida Majority registered over 150,000 Floridians to vote. The daughter of immigrants from South America, who made South Florida home, Andrea has been organizing in communities of color and immigrant communities for twenty years, she helped build Mujeres Unidas y Activas in the San Francisco Bay Area. Andrea is one of the co-founders of the National Domestic Workers Alliance and led the California Domestic Worker Coalition, a statewide effort to include domestic workers in labor laws, which successfully passed Domestic Worker Bill of Rights Legislation in 2013, seven states have now passed similar legislation. She went on to lead nationally recognized campaigns for immigrant and worker rights such as We Belong Together, and the 100 women 100 mile pilgrimage for migrant dignity. She is a graduate of Brown University, Fulbright Scholar and Emily's list awardee, recently named best South Florida Activist by the Miami New Times.