Reclaiming Citizen Power in Redistricting
Session Type(s): Panel
Starts: Saturday, Aug. 4 9:00 AM (Central)
Ends: Saturday, Aug. 4 10:15 AM (Central)
Room: 219
2021 redistricting begins now. 2018 is a pivotal moment—dozens of governors with veto power of 2021 maps, hundreds of four-year termed legislators who will draw the maps, and once-in-a-lifetime ballot initiatives will shape American life for the next twelve years. Join us for a discussion on how advocacy can undo gerrymandering and restore fairness to our democracy.
Moderator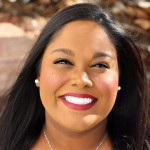 Bethany Khan is the Director of Communications & Digital Strategy at the Culinary Union. She uses strategic communications, technology, data, and digital strategy to support working families in Nevada. 
Bethany graduated with a bachelor's degree in journalism from the University of Minnesota and has used those skills to fight for justice. Bethany has family members who are undocumented and works with the Culinary Union fighting for comprehensive worker-centered immigration reform. As spokeswoman for Nevada's largest union and immigrant organization, Bethany is proud to use her digital and strategic communication skills to support workers in Nevada.
The Culinary Union, Nevada's largest union and immigrant organization, has improved the lives of over 800,000 Nevada hospitality workers and their families with middle-class union wages and good benefits. In 83 years, the Culinary Union has become an essential economic institution and a strong political force in the Battle Born State.
Bethany was honored as a "40 under 40" award recipient at the American Association of Political Consultants in 2018, named one of Vegas INC's Women to Watch in 2016, and currently serves as a board member on Planned Parenthood of Nevada, Progressive Leadership Alliance of Nevada, University of Nevada Las Vegas (UNLV) Latinx Voices Advisory Board, and the Las Vegas Sun's Community Editorial Review Board, where she represents the Culinary Union, 57,000 workers and their families, and labor issues.
Panelists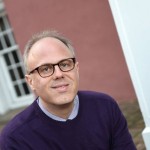 David Daley is the author of the national best-seller "Ratf**ked: Why Your Vote Doesn't Count" (Norton) and a leading expert on partisan gerrymandering. He is a senior fellow at FairVote. His work has appeared in the New Yorker, the Atlantic, the Washington Post, Slate and New York magazine. He is the former editor-in-chief of Salon.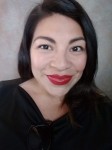 Irene Godínez is a North Carolina native of Mexican heritage and is living out her dreams as the Director of Pipeline and Leadership Development at LEAD NC. Irene enthusiastically works on their mission to seek out, encourage and cultivate a new generation of community and civic leaders for North Carolina.
Godínez has over 12 years experience in nonprofit management, community mobilization and engagement, coalition-building, advocacy, media relations, and strategic communications, working on immigrant rights advocacy and women's reproductive rights.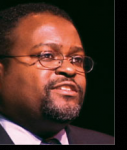 As one of the nation's leading voting rights advocates Greg Moore has led successful efforts through grassroots organizing and voter mobilization at all government levels. As the Senior Political Strategist for the Democracy Initiative Greg focuses on voting rights, building constituent convergence in money in politics while working with allied partners to reform Senate legislative rules. He also continues to direct of the NAACP National Voter Fund (C 4) advocacy and voter engagement programs.
While serving as Deputy Director for the Democratic National Committee Moore was instrumental in developing the party's voter registration and voter outreach programs. Further, he served as the Legislative Director and Chief of Staff for the Honorable John Conyers, Jr. (D), the ranking member of the U.S. House Judiciary Committee, (MI-14th) and Dean of the Congressional Black Caucus.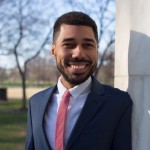 José Morales, Jr. is the Community Engagement and Projects Director at the National Democratic Redistricting Committee (NDRC), the first-ever strategic hub for redistricting focused on winning targeted elections and ballot initiatives, advancing legal action, and building the infrastructure to achieve a fairer redistricting process across the country.
Before NDRC, José worked at the Democratic Congressional Campaign Committee, serving as Executive Assistant to the Executive Director, and at the New Organizing Institute in various positions.
José grew up in the Bronx and Monroe, NY. He graduated from American University in 2013.