Stemming Drop-off and Roll-off: How to Ensure Key Voters Vote in 2017-2018
Session Type(s): Panel
Starts: Saturday, Aug. 12 9:00 AM (Eastern)
Ends: Saturday, Aug. 12 10:15 AM (Eastern)
With so much at stake in 2018 and the importance of early wins in 2017, it could not be more critical to understand the factors affecting voter drop-off, the decline in turnout in non-presidential elections; and roll-off, the failure to cast ballots in down-ballot races. What do we know about potential drop-off and roll-off levels among key demographic groups whose participation will affect the likelihood of progressive electoral gains? What does current research tell us about the issues and information that will best engage and motivate key progressive voters? How might various techniques mobilize drop-off voters? What kind of pop cultural communication and social media can work? What role can different candidates and initiatives play?
Moderator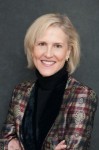 Page Gardner is the founder and President of the Voter Participation Center (VPC), a research-driven, non-profit and non-partisan organization dedicated to increasing the participation of unmarried women and other historically underrepresented groups in our democracy.
An expert in the voting patterns of women voters who has dedicated her career to increasing the share of unmarried women in the electorate, Ms. Gardner has worked at senior levels for the most competitive presidential, senatorial, gubernatorial, and congressional campaigns in all parts of the country during her 20 years' experience as a political and communications manager and strategist.
Ms. Gardner also has managed some of the most hotly debated national public-policy issue campaigns — including those related to reproductive rights, civil rights, national budget priorities, technology, and trade. Ms. Gardner has been credited with designing and implementing some of the most creative and successful issue and legislative campaigns in recent memory, as well as staging come-from-behind candidate victories in key battleground races. She is regarded as one of the top strategists in the country.
In 2003, Ms. Gardner founded Women's Voices Women Vote, the organization now known as VPC — the first major organization to identify unmarried women as a crucial constituency and to realize the importance of marital status in voting. The pioneering group popularized the concept of a "marriage gap" in American politics: a fundamental dynamic in the American electorate showing that unmarried women are much less likely than married women to register and to vote.
Panelists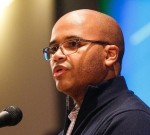 Roger C. Vann has been Executive Director at State Voices since 2014. He previously served as COO and chief of staff for the National NAACP where he planned and directed the organization's successful 2012 civic engagement campaign, which secured over 430,000 voter registrations nationwide. As a young NAACP leader in New Haven, Connecticut, Roger helped win critical victories on a range of issues including living wage, public sector employment diversity and police misconduct. In 1999, as president of the Connecticut NAACP, he led a statewide grassroots effort to win passage of one of the nation's first laws addressing racial profiling. A lifelong champion of civil liberties, workers' rights and reproductive freedom, he has also served as executive director of the ACLU of Connecticut, director of the African American Hiring Initiative for UNITE HERE and director of a pioneering manhood mentoring program for Planned Parenthood of Connecticut. Roger's long journey in the social justice movement began at age 5 when he was the first black student to integrate his elementary school.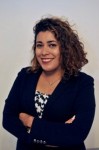 Mayra Macías is a highly sought-after organizer, educator, and political operative, Mayra was named one of the American Association of Political Consultants' top "2019 40 Under 40."
Mayra grew up in Chicago's southside, in the working-class family of Mexican immigrant parents and went on to attend Yale University, where she majored in American Studies and Ethnicity, Race & Migration. After graduating, Mayra moved to Miami to work for Teach for America as a middle school Language Arts teacher in Liberty City at Charles R. Drew Middle School.
She joined the Latino Victory Project in 2017, serving as national political director and vice president, she has served as the Executive Director since 2019. Mayra was the architect behind Latino Victory's 74% win rate in the 2018 cycle — playing a critical role in electing the most diverse congressional class in history.
Mayra began her work in politics as a field organizer for the 2012 Obama campaign, working in the Little Havana office. After working in several issue-based campaigns, Mayra transitioned to the Florida Democratic Party, serving first as the Hispanic outreach director for South Florida and then as the deputy political director where she helped flip the Sarasota City Council. Mayra then transitioned from politics to policy by joining the Capitol Hill Fellowship, working for Congresswoman Rosa L. DeLauro, D-CT. Mayra returned to Florida the summer of 2016 and became the Florida Democratic Party's political director — becoming the first Latina to hold this position.
Mayra's media appearances include CNN, MSNBC, Telemundo, and Univision. She has been featured on The New York Times, Time magazine, The Miami Herald, NBC News, Vox, Business Insider, Politico, and The Hill.
Other sessions: Latinx Caucus, Baptism by Fire: Advanced On-Camera Media Training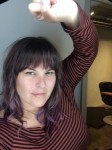 Jessica Tully is an award-winning artist and organizer working primarily in video and participatory practices. Her site-specific rock operas, civic engagement campaigns, and performance videos have taken place on the Bay Bridge, underwater, at State Capitols, major unionized museums and cultural institutions, and in the ballot box.  
Jessica is a lead organizer of the newly formed #WTF: Win The Future – a virtual political party movement within the Democratic Party. #WTF's goal is to help Dems win elections and bring the political process into the 21st Century by incorporating crowdsourcing which scales to millions of people.
She has worked in nine presidential elections, officially starting with visibility during the balloon drop at the 1984 DNC. Over the past 20 years, she has served as an artist, curator, and cultural engagement producer for many of today's leading progressive organizations, unions, candidates, and recording artists. They include: Planned Parenthood Federation of America, Movement Voter Project, the AFL-CIO, Air Traffic Control (now Revolutions Per Minute), SEIU-ULTCW, Jamie Oliver Food Revolution, Rock the Vote, Saatchi & Saatchi S, Take Our Daughters To Work Day, Youth Speaks, the Sierra Club, Free Range Studios, Music for America, Okayplayer, the Clinton/Gore campaign, Absinthe Films, and for multiple recording artists, festival tours, and benefit concerts. They include: The Roots, The Beastie Boys, Pearl Jam, Erykah Badu, Alanis Morissette, Rolling Thunder Downhome Democracy Tour, We the Planet, Bring Mumia Home, among others.
Along with Heather Thomas and Dan Carol, Jessica is the co-founder and host of the L.A. Cafe and maintains a professional art and engagement practice based in Oakland and Los Angeles.
Her limited edition multiple, The Cell Phone Sleeping Bag, was acquired by The Jewish Museum in NYC for the contemporary Judaica permanent collection and featured in the New York Times, on Comedy Central and each year for Reboot's National Day of Unplugging.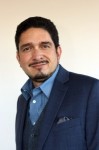 Joshua Estevan Ulibarri is a partner at Lake Research Partners. His issue work covers the progressive spectrum. Known as a leading researcher among his generation of consultants, he is among the best methodologists and moderators in the field and a sought-after Latino voice in progressive politics. He was named AAPC's 2018 Pollster of the Year, making him the first Latino recipient. Since 2015 he and his team have been the pollsters of record for the VA House Democratic Caucus, and in 2019 the caucus won their first majority in two generations. In 2019 he also polled for Phoenix Mayor Kate Gallego and the IE for Tucson Mayor Regina Romero.
In 2018, he worked with the DCCC IE, resulting in two major victories. The first was successfully defending who The Cook Political Report's David Wasserman named "the most vulnerable House Dem" this midterm cycle, Representative Tom O'Halleran in Arizona's 1st Congressional District. The second was Xochitl Torres Small's impressive win in New Mexico's 2nd Congressional, where her victory flipped the seat from red to blue. He also worked with the DGA in the election of progressive Latina Governor Michelle Lujan Grisham of New Mexico and for Laura Kelly in Kansas.
Other sessions: Pivoting Left: How We Win by Standing Up for Working Families and Embracing Progressive Values, Can Latino Men be Organized to Fight Back?