Baptism by Fire: Advanced On-Camera Media Training
Session Type(s): Training
Training Tag(s): Communications
Starts: Friday, Aug. 11 1:00 PM
Ends: Friday, Aug. 11 2:15 PM
Room: Embassy G
Organizers are our secret weapon in the #resistencia. We know our communities best and deserve to be on the front lines of our movement, telling our own stories. We must be equipped to do battle for our people and issues in the media, and this training is the equipment you need. Come take a crash course in (bilingual) messaging with on-camera practice and feedback. We'll ask the tough questions and guide you so you can leave with the confidence to pitch yourself to outlets and become powerful messengers for your community.
This training is targeted toward organizers of color but primarily Latinos/as ready to represent our community but who lack the practice to go live. An introduction to messaging via basic media training or experience talking to media is helpful.
Trainers
Dawn Le is a seasoned campaigner with 16 years of experience managing political, communications, community organizing, and union campaigns across the country. Raised in Southern California and Washington State to Vietnamese and Chinese immigrant parents, Dawn has spent her career organizing, training, and empowering women, immigrants, and low wage workers to lift up their voices and fight for progressive change and a better life for their families.
She is currently the Managing Director at American Bridge 21st Century, the Left's research and rapid response arm of the Resistance, where she ran the oppo-research war room in the 2016 election cycle. Previously, she was the Deputy Campaign Director for Communications for the national immigrant rights coalition, Alliance for Citizenship, where she was responsible for driving the national communications strategy, integrating voices from the business and tech world with local and state activists and farmers into the national narrative for immigration reform. Prior to that, Dawn led the communications and media outreach for the worker-led campaign, "Making Change at Walmart" with the United Food & Commercial Workers Union where workers won a starting pay of $12/hour, family healthcare options, and maternity and paid sick leave. For a dozen years, she worked at the Service Employees International Union, American Federation of Teachers, the National Democratic Institute in the former Soviet Union, and co-produced an Emmy Award-winning documentary "Haiti in Ruins," which told the personal stories of survivors of the 2010 Haiti earthquake.
Dawn lives in Washington, DC with her husband, Adam, and their fleet of bikes.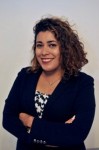 Mayra Macias grew up on the South Side of Chicago in the working class home of immigrant parents. Mayra attended Yale University, where she double-majored in American Studies and Ethnicity, Race & Migration. After graduating, Mayra moved to Miami to work with Teach for America as a middle school Language Arts teacher in Liberty City at Charles R. Drew Middle School.
For three years, Mayra worked with the Florida Democratic Party, first as the Hispanic Outreach Director for South Florida and then as the Deputy Political Director where she helped flip the Sarasota City Council. Mayra left Florida as part of the Capitol Hill Fellowship where she transitioned from politics to policy, working for the Connecticut Congresswoman Rosa L. DeLauro.
Mayra returned to sunny Florida the summer of 2016 as the Florida Democratic Party's Political Director — becoming the first Latina to hold this position. During this past election cycle, Mayra had the opportunity to advocate for immigrants, Latinos, and millenials on various national platforms, including on CNN's New Day with Andrew Cuomo and has been recognized as one of Florida's #BossGirls.
Other sessions: Stemming Drop-off and Roll-off: How to Ensure Key Voters Vote in 2017-2018, Latinx Caucus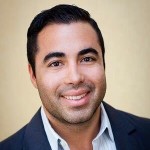 Francisco Pelayo is an immigrant from Venezuela with experience in politics, communications, news production for television and social media. He's currently the Hispanic Media Director and Southern Region Press Secretary for the Democratic National Committee, where he leads the efforts to communicate with Spanish speaking communities as well as handling relationships with Hispanic Media reporters.
During the 2016 Election Cycle he was the Hispanic Media Director and spokesperson for Hillary For America in the state of Florida and before that he was on the team leading cross-platform Election efforts for Univision News, the leading media company serving Hispanic America. Before joining Univision in 2013, Francisco was the Deputy Director for the Spanish version of the Campaigns & Elections Magazine, a campaigns and political insiders journal founded by Stanley Foster Reed in 1980. He holds a Political Science Degree from Venezuela's Universidad Central and a Master Degree in Peacekeeping and Conflict Resolution from Italy's University of Torino.