Pivoting Left: How We Win by Standing Up for Working Families and Embracing Progressive Values
Session Type(s): Panel
Starts: Friday, Aug. 11 1:00 PM (Eastern)
Ends: Friday, Aug. 11 2:15 PM (Eastern)

On Election Day, polls found that a majority of voters felt squeezed economically. While the cost of housing, education and health care continue to rise, many Americans haven't seen a raise in a decade or longer. As progressives consider how to respond to Trump's populist economic nationalism, progressives have a choice: embrace a bold populist economic agenda that speaks to working class families and excites an increasingly diverse Democratic base, or pursue the incrementalist agenda of recent years. Come hear why public opinion experts, progressive leaders, and members of Congress are pushing for new agenda to create a lasting progressive governing majority.
Moderator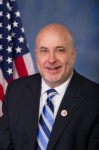 Congressman Mark Pocan was sworn in as the U.S. Representative for Wisconsin's second congressional district in 2013 following 14 years in the Wisconsin State Assembly. A small business owner, union member and lifelong advocate for progressive causes, Rep. Pocan is committed to using his unique experience from both the private and public sector to fight for polices that promote job growth and support the families of south central Wisconsin. In Congress, he serves as Co-Chair of the Congressional Progressive Caucus and as a member of the House Appropriations Committee.
Other sessions: Making Congress Listen: How to Transform Trump Anger and Movement Energy into Victories on Capitol Hill
Panelists
As Vice President, Research and Policy for the Roosevelt Institute, Nell Abernathy manages strategy and research priorities for the think tank, and focuses her own work on U.S. economic issues, including financial regulation and the gig economy. While at Roosevelt, Nell developed and managed the Inequality Project led by Chief Economist Joseph Stiglitz, and coauthored "Rewriting the Rules" with Professor Stiglitz. She has also managed the Next American Economy project with Senior Fellow Bo Cutter, and the Financialization Project with Fellow Mike Konczal.
Prior to joining Roosevelt, Nell worked on political campaigns and in government for President Barack Obama, Los Angeles Mayor Antonio Villaraigosa, and Los Angeles City Councilwoman Wendy Greuel. In addition, she worked as an economics reporter in emerging markets, including Nigeria, Ghana, Turkey, China and Abu Dhabi. She holds an MA in International Finance and Economic Policy from Columbia University, and a BA from Brown University. Follow her @nellabernathy.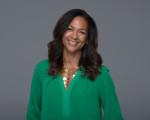 Aimee Allison is founder and president of She the People, a national network elevating the voice and power of women of color. She brings together voters, organizers, and elected leaders in a movement grounded in values of love, justice, belonging, and democracy. In 2018, Ms. Allison was one of the primary architects of the "year of women of color in politics."
In April 2019, she convened the first presidential forum for women of color, reaching a quarter of the American population. A democratic innovator and visionary, Ms. Allison leads national efforts to build inclusive, multiracial coalitions led by women of color. She leverages media, research and analysis to increase voter engagement and advocate for racial, economic and gender justice.
Her writing has appeared in the New York Times, The Hill, Essence, Teen Vogue and Newsweek. In the early 1990's, Ms. Allison earned a rare honorable discharge from the U.S. Army as a conscientious objector and works today to support courageous, moral leadership.
Aimee Allison holds a B.A. and M.A. from Stanford University. Author of Army of None, she has appeared in hundreds of outlets including MSNBC, CNN, the Washington Post, Associated Press and NPR.
She is building a political home for a million women of color, nationally and in battleground states. She was featured in Politico's 2019 Powerlist.
Other sessions: California Dreamin': A Blue State Blueprint for Progressive Resistance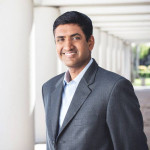 Congressman Ro Khanna represents California's 17th Congressional District, located in the heart of Silicon Valley, and is serving in his first term. Rep. Khanna sits on the House Budget and Armed Services committees and is a vice chair of the Congressional Progressive Caucus.
Rep. Khanna is committed to representing the people and ideas rooted in Silicon Valley to the nation and throughout the world. For each job created in the high-tech industry, another four jobs are created. The tech multiplier is even larger than the multiplier for U.S. manufacturing. Rep. Khanna will work to ensure the technology sector is at the forefront of U.S. economic policy and strive to provide opportunities to those our changing economy and technological revolution has left behind. To do so, the U.S. must implement policies that will not only create tech jobs in Silicon Valley but across America. This includes job training programs, economic development initiatives, re-wiring the U.S. labor market, and debt-free college to help working families prepare for the future.
Other sessions: Life After Obama: A New Generation of Leaders on Progressive Foreign Policy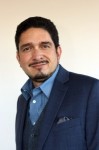 Joshua Estevan Ulibarri is a partner at Lake Research Partners. His issue work covers the progressive spectrum. Known as a leading researcher among his generation of consultants, he is among the best methodologists and moderators in the field and a sought-after Latino voice in progressive politics. He was named AAPC's 2018 Pollster of the Year, making him the first Latino recipient. Since 2015 he and his team have been the pollsters of record for the VA House Democratic Caucus, and in 2019 the caucus won their first majority in two generations. In 2019 he also polled for Phoenix Mayor Kate Gallego and the IE for Tucson Mayor Regina Romero.
In 2018, he worked with the DCCC IE, resulting in two major victories. The first was successfully defending who The Cook Political Report's David Wasserman named "the most vulnerable House Dem" this midterm cycle, Representative Tom O'Halleran in Arizona's 1st Congressional District. The second was Xochitl Torres Small's impressive win in New Mexico's 2nd Congressional, where her victory flipped the seat from red to blue. He also worked with the DGA in the election of progressive Latina Governor Michelle Lujan Grisham of New Mexico and for Laura Kelly in Kansas.
Other sessions: Stemming Drop-off and Roll-off: How to Ensure Key Voters Vote in 2017-2018, Can Latino Men be Organized to Fight Back?