Pivoting Left: How We Win by Standing Up for Working Families and Embracing Progressive Values
Session Type(s): Panel
Starts: Friday, Aug. 11 1:00 PM
Ends: Friday, Aug. 11 2:15 PM
Room: Regency VII

On Election Day, polls found that a majority of voters felt squeezed economically. While the cost of housing, education and health care continue to rise, many Americans haven't seen a raise in a decade or longer. As progressives consider how to respond to Trump's populist economic nationalism, progressives have a choice: embrace a bold populist economic agenda that speaks to working class families and excites an increasingly diverse Democratic base, or pursue the incrementalist agenda of recent years. Come hear why public opinion experts, progressive leaders, and members of Congress are pushing for new agenda to create a lasting progressive governing majority.
Moderator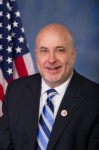 Congressman Mark Pocan was sworn in as the U.S. Representative for Wisconsin's second congressional district in 2013 following 14 years in the Wisconsin State Assembly. A small business owner, union member and lifelong advocate for progressive causes, Rep. Pocan is committed to using his unique experience from both the private and public sector to fight for polices that promote job growth and support the families of south central Wisconsin. In Congress, he serves as Co-Chair of the Congressional Progressive Caucus and as a member of the House Appropriations Committee.
Other sessions: Making Congress Listen: How to Transform Trump Anger and Movement Energy into Victories on Capitol Hill
Panelists
As Vice President, Research and Policy for the Roosevelt Institute, Nell Abernathy manages strategy and research priorities for the think tank, and focuses her own work on U.S. economic issues, including financial regulation and the gig economy. While at Roosevelt, Nell developed and managed the Inequality Project led by Chief Economist Joseph Stiglitz, and coauthored "Rewriting the Rules" with Professor Stiglitz. She has also managed the Next American Economy project with Senior Fellow Bo Cutter, and the Financialization Project with Fellow Mike Konczal.
Prior to joining Roosevelt, Nell worked on political campaigns and in government for President Barack Obama, Los Angeles Mayor Antonio Villaraigosa, and Los Angeles City Councilwoman Wendy Greuel. In addition, she worked as an economics reporter in emerging markets, including Nigeria, Ghana, Turkey, China and Abu Dhabi. She holds an MA in International Finance and Economic Policy from Columbia University, and a BA from Brown University. Follow her @nellabernathy.
Aimee Allison, President of Democracy in Color, works to build the political power of the New American Majority, the multiracial electorate powerfully led by women of color. She writes, speaks, and organizes on behalf of these voters that elected Barack Obama and could secure a progressive future for generations to come. Aimee moderated the first DNC Chair Forum to address race and the future of the Democratic Party. Her podcast, Democracy in Color, features congressional leaders, thought leaders and exciting next generation candidates. This September, she will host the first national summit on women of color in politics She the People (shethepeople.org). She was one of the first women of color to be honorably discharged from the U.S. Army as a conscientious objector and is dedicating her efforts to support courageous, moral leadership. She has been published in the New York Times and ESSENCE Magazine and is online @aimeeallison.
Other sessions: California Dreamin': A Blue State Blueprint for Progressive Resistance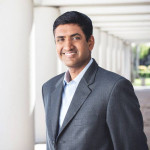 Congressman Ro Khanna represents California's 17th Congressional District, located in the heart of Silicon Valley, and is serving in his first term. Rep. Khanna sits on the House Budget and Armed Services committees and is a vice chair of the Congressional Progressive Caucus.
Rep. Khanna is committed to representing the people and ideas rooted in Silicon Valley to the nation and throughout the world. For each job created in the high-tech industry, another four jobs are created. The tech multiplier is even larger than the multiplier for U.S. manufacturing. Rep. Khanna will work to ensure the technology sector is at the forefront of U.S. economic policy and strive to provide opportunities to those our changing economy and technological revolution has left behind. To do so, the U.S. must implement policies that will not only create tech jobs in Silicon Valley but across America. This includes job training programs, economic development initiatives, re-wiring the U.S. labor market, and debt-free college to help working families prepare for the future.
A dedicated political reformer, Rep. Khanna is one of just six elected officials to refuse contributions from PACs and lobbyists. He also supports a 12-year term limit for Members of Congress and a constitutional amendment to overturn Citizens United.
Rep. Khanna was born in Philadelphia, PA, during America's bicentennial, to a middle-class family. Both of his parents immigrated to the United States in the 1970s from India in search of opportunity and a better life for their children. His father is a chemical engineer and his mother is a substitute school teacher. Rep. Khanna's commitment to public service was inspired by his grandfather who was active in Gandhi's independence movement, worked with Lala Lajpat Rai in India, and spent several years in jail for promoting human rights.
Prior to serving in Congress, Rep. Khanna taught economics at Stanford University, law at Santa Clara University, and American Jurisprudence at San Francisco State University. He wrote the book Entrepreneurial Nation: Why Manufacturing is Still Key to America's Future and worked as a lawyer specializing in intellectual property law. Rep. Khanna served in President Barack Obama's administration as Deputy Assistant Secretary at the U.S. Department of Commerce. In 2012, California Governor Jerry Brown appointed him to the California Workforce Investment Board. He has also provided pro bono legal counsel to Hurricane Katrina victims with the Mississippi Center for Justice, and co-authored an amicus brief on the fair housing U.S. Supreme Court case, Mount Holly v. Mt. Holly Gardens Citizens in Action, Inc.
Rep. Khanna graduated Phi Beta Kappa with a B.A. in Economics from the University of Chicago and received a law degree from Yale University. As a student at the University of Chicago, he walked precincts during Barack Obama's first campaign for the Illinois Senate in 1996. In his free time, Rep. Khanna enjoys cheering for the Golden State Warriors, watching movies, and traveling. He and his wife Ritu call Fremont, CA, home.
Other sessions: Life After Obama: A New Generation of Leaders on Progressive Foreign Policy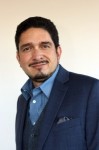 Joshua Estevan Ulibarri is a partner at Lake Research Partners, a leading public opinion research firm. He leads a team that focuses primarily on candidates in western states and his issue work covers the progressive spectrum. His research projects cover an impressive range of issues, including racial and LGBT equality, public education, poverty, health and science, responsible gun ownership, young voters, humane treatment of animals and jury research.
Known as a leading researcher among his generation of consultants, he is among the best methodologists and moderators in the field, and a sought-after Latino voice in progressive politics. Joshua has an extensive client list that includes some of the strongest organizations involved in registering, organizing, motivating, and turning out less likely voters, including The Latino Policy Coalition, the National Council of La Raza, the Center for Community Change, the We Are America Alliance, Women's Voices, Women Vote and Rock the Vote. He has worked with Food and Water Watch and the Humane Society of the United States as well as the Brady Campaign, BISC, the Public Education Network, the Human Rights Campaign, the AAMC and LSAC. His past and current political clients include Congresswoman Sheila Jackson Lee; Congressmen André Carson, Gerry Connolly, and Ruben Gallego; Mayors Annise Parker, Carolyn Goodman, and Chris Beutler; and city council and state legislative leaders across the country.
Having grown up in Kearns, Utah, Joshua now lives in Phoenix, Arizona. He graduated from the University of Utah and The George Washington University's Graduate School of Political Management.
Other sessions: Stemming Drop-off and Roll-off: How to Ensure Key Voters Vote in 2017-2018, Can Latino Men be Organized to Fight Back?