Opening Plenary
Session Type(s): Plenary
Starts: Thursday, Aug. 10 4:30 PM (Eastern)
Ends: Thursday, Aug. 10 6:00 PM (Eastern)
Join us for our opening keynote to kick off Netroots Nation 2017!  You'll hear from great speakers including Rep. Barbara Lee; Georgia House Minority Leader and gubernatorial candidate Stacey Abrams; Florida gubernatorial candidate Andrew Gillum; Mustafa Ali of the Hip Hop Caucus; Jason Kander; Joe Sanberg, founder of a California program that helps low-income families claim the state and federal earned income tax credits; Donna Edwards and Nse Ufot.
Panelists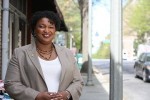 Stacey Y. Abrams is the House Minority Leader for the Georgia General Assembly and State Representative for the 89th House District. She is the first woman to lead either party in the Georgia General Assembly and is the first African-American to lead in the House of Representatives.
Stacey attended Spelman College, graduating magna cum laude and was named a Harry S. Truman Scholar. She also holds degrees from the Lyndon B. Johnson School of Public Affairs at the University of Texas at Austin and Yale Law School.
In 2012, Stacey received the prestigious John F. Kennedy New Frontier Award. Stacey has been recognized nationally as one of "12 Rising Legislators to Watch" by Governing magazine. In April 2014, Stacey received the inaugural Gabrielle Giffords Rising Star Award from EMILY's List.
Stacey serves on the boards of several community organizations and lives in Atlanta.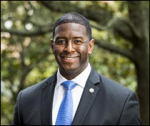 With a passion for public service, and the ability to motivate and mobilize people to action, Mayor Andrew D. Gillum is recognized as a transformative statewide and national leader. At the age of 23, Gillum, while still a student at Florida A&M University (FAMU) majoring in political science, became the youngest person ever elected to the Tallahassee City Commission. He was then re-elected to serve for a full four-year term, and was subsequently re-elected in 2008 and August 2012.
During his 12 years of service on the City Commission, Mayor Gillum played a leadership role in countless community initiatives and decisions that have helped improve the community's overall quality of life, as well as ignited the economic vitality of the City. It was this steadfast leadership that led Gillum to be elected Mayor in 2014 with 76% of the vote in a three way race.
Since taking office, he has launched numerous initiatives related to investing in early childhood education, advancing the production of clean and renewable energy, growing entrepreneurship and innovation, and creating economic opportunities for those in the most challenging circumstances. Under his leadership, the City of Tallahassee outpaced the state of Florida in job growth, and has achieved accolades such as the best place in Florida to start a business, a top 30 City for entrepreneurs in America, and an Obama White House TechHire community. In January of 2017, Mayor Gillum launched the Campaign to Defend Local Solutions, an effort to build awareness and educate on the spread of preemption occurring across the country, and to help local officials fight back to protect local values.
Mayor Gillum resides in Tallahassee, Florida with his wife, R. Jai, and their three children Caroline, Jackson, and new baby Davis.
Other sessions: Dismantling the Corporate Influence Machine in the States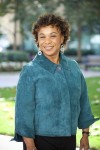 As one of the strongest, most progressive voices in the House, Congresswoman Barbara Lee is committed to serving the residents of her district and also advancing progressive ideals nationally.
Congresswoman Lee, now representing CA's 13th Congressional District, was elected to Congress in 1998 and holds key positions, including serving as member of the House Appropriations and Budget Committees. She is a former Chair of the Congressional Black Caucus and co-founded the Congressional Out of Poverty Caucus. Barbara is also the Whip and former Co-Chair of the Congressional Progressive Caucus and chairs the Democratic Whip's Task Force on Poverty and Opportunity. She is the only member of Congress to Serve on the UN Global Commission on HIV and the Law.
Lee gained international attention as the only member of either house of Congress to vote against the "blank check" authorization of use of military force after the 9/11 attacks in 2001.
Other sessions: Resisting with Vision: Building the Abortion Rights Movement City by City, Progressive While Black: Rules for Engaging Black Progressives in the Trump Era, Life After Obama: A New Generation of Leaders on Progressive Foreign Policy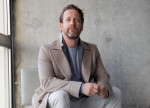 As a steward of the movement to pass the Earned Income Tax Credit for low-income families in California, Joe founded CalEITC4Me, one of the state's largest anti-poverty programs, which has put more than $10 billion back in the pockets of working families. He successfully led the charge to expand eligibility for the program to low-wage, undocumented workers, who had previously been excluded from the tax credit. Then-California Gov. Jerry Brown's top adviser Nancy McFadden called Joe the "spark" behind the state's efforts to execute the new program.
He was raised by his mom in Southern California.
Dr. Mustafa Santiago Ali is the Vice President of Environmental Justice, Climate & Community Revitalization for the National Wildlife Federation (NWF), Interim Chief of Programs at the Union of Concerned Scientists and the Founder and CEO of Revitalization Strategies. Before joining the NWF, Mustafa was the Senior Vice President for the Hip Hop Caucus (HHC), a national nonprofit and nonpartisan organization that connects the Hip Hop community to the civic process. Prior to joining the HHC, Mustafa worked 22 years at the EPA and 2 years on Capitol Hill working for Congressman John Conyers chairman of the Judiciary Committee.
Mustafa began working on Social Justice issues at 16 and joined the EPA as a student, becoming a founding member of the EPA's Office of Environmental Justice (OEJ). He most recently served as Senior Advisor for Environmental Justice and Community Revitalization and Assistant Associate Administrator. He led the Interagency Working Group on Environmental Justice (IWG) which brought together 17 Federal Agencies & Departments and various White House offices to strategically leverage resources to uplift vulnerable communities across the country.
In 2019 Mustafa co-designed and co-moderated the first Presidential forum on Environmental Justice with Amy Goodman. He has interviewed some of America's most influential leaders in Politics, Hip Hop, Civil Rights, Climate and Social Justice.
Other sessions: Standing Up for Science: Lessons Learned from Science Organizing in the Trump Era, Climate Change: Who Will Be Hit First and Worst if We Don't Act?