Progressive While Black: Rules for Engaging Black Progressives in the Trump Era
Session Type(s): Panel
Starts: Thursday, Aug. 10 2:30 PM (Eastern)
Ends: Thursday, Aug. 10 3:45 PM (Eastern)
In 2015, Bernie Sanders burst onto the scene with his bid for president, spurring engagement and activism among members of the progressive movement. However, there has been, and continues to be, a noted lack of authentic engagement of Black progressives within the movement. With the midterm elections looming and increasing hostility towards progressive ideals and Black issues, members of the progressive movement must re-evaluate its interactions with progressives of color, specifically Black progressives. The progressive movement's ability to mobilize against the Trump presidency rests in its ability to mobilize, collaborate with and engage Black progressives.
Moderator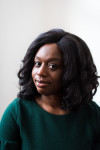 Anoa J. Changa is a staff reporter leading Prism's coverage of electoral justice and voting rights.
An organizer by nature and a lawyer by trade, Anoa has a deep history of working within the realms of advocacy and justice. Her passion lies in building collaborative political spaces that fundamentally change the way communities and grassroots organizations engage with the social and political systems around us. Expanding on her experience as an attorney, Anoa has been a grassroots digital organizer and strategic advisor to several organizations. She came to Prism from the New Georgia Project, a nonpartisan effort to register and civically engage Georgian voters, where she was the director of digital strategy and storytelling. Prior to that, she held the position of cities electoral manager for Democracy for America.
Anoa is a movement journalist, deeply influenced by grassroots-led electoral organizing efforts. She is the host of the podcast "The Way with Anoa" tackling politics and current events through a Black progressive feminist perspective. Anoa has bylines in The Independent, The Nation, Dame Magazine, Huffington Post, and Rewire.News. She is a speaker, trainer, and presenter in progressive spaces.
Anoa received a B.A. in Sociology and a Master in City and Regional Planning from The Ohio State University. She was awarded a J.D. from West Virginia University College of Law where she was a W.E.B Dubois fellowship recipient. She resides in Atlanta.
Panelists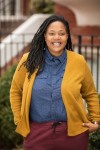 Southerners on New Ground is a political home for LGBTQ liberation across all lines of race, class, abilities, age, culture, gender, and sexuality in the South. We build, sustain, and connect a southern regional base of LGBTQ people in order to transform the region through strategic projects and campaigns developed in response to the current conditions in our communities. SONG builds this movement through leadership development, coalition and alliance building, intersectional analysis, and organizing.
Mary Hooks is a 35yr old, Black, lesbian, feminist, mother, organizer and co-
director of SONG. Mary joined SONG as a member in 2009 and begin organizing with SONG in 2010. Mary's commitment to Black liberation, which is encompasses the liberation of LGBTQ liberation, is rooted in her experiences growing up under the impacts of the War on Drugs. Her people are migrants of the Great Migration, factory workers, church folks, Black women, hustlers and addicts, dykes, studs, femmes, queens and all people fighting for the liberation of oppressed people.
"The mandate; to avenge the suffering of our ancestors, to earn the respect of future generations, and to be transformed in the service of the work. Let's get free ya'll!" – Mary Hooks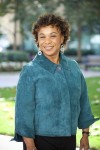 As one of the strongest, most progressive voices in the House, Congresswoman Barbara Lee is committed to serving the residents of her district and also advancing progressive ideals nationally.
Congresswoman Lee, now representing CA's 13th Congressional District, was elected to Congress in 1998 and holds key positions, including serving as member of the House Appropriations and Budget Committees. She is a former Chair of the Congressional Black Caucus and co-founded the Congressional Out of Poverty Caucus. Barbara is also the Whip and former Co-Chair of the Congressional Progressive Caucus and chairs the Democratic Whip's Task Force on Poverty and Opportunity. She is the only member of Congress to Serve on the UN Global Commission on HIV and the Law.
Lee gained international attention as the only member of either house of Congress to vote against the "blank check" authorization of use of military force after the 9/11 attacks in 2001.
Other sessions: Resisting with Vision: Building the Abortion Rights Movement City by City, Opening Plenary, Life After Obama: A New Generation of Leaders on Progressive Foreign Policy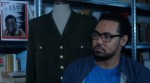 César Vargas is a writer, director, strategist, and advocate. He founded UPLIFTT and OTRTC. He and was named one of 40 under 40: Latinos in American Politics. His op-eds and quotes can be found on the Huffington Post, Latino Rebels, Okayafrica, Okayplayer, Latino Magazine, Fox News, Sky News, NBC, Salon, and the Guardian.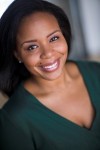 Michele L. Watley is the founder and owner of The Griot Group LLC, a strategic communications and political advocacy consulting practice. She has substantive experience working with candidates across the US, representing a vast range of political ideologies and at all levels of government.
Michele has been honored by the American Association of Political Consultants (AAPC) as one of the 40 best and brightest campaign professionals under 40 years old, and was recently named one of Campaign & Election's Rising Stars for 2017.
Before joining the ACLU of Kansas, she served as the statewide political director for Chris Koster's gubernatorial campaign where she worked to identify, connect with and mobilize various constituency groups to build a broad coalition of support as a senior member of the campaign team. She also served as the national African American outreach political director for Senator Bernie Sander's presidential campaign, leading the political outreach efforts to increase the African American vote in a number of states.
Michele began her professional journey as a carpenter apprentice with the Carpenter's District Council Kansas City and Vicinity. She made the transition from a highly successful career in skilled labor to strategic communications, working with organizations including the Hague Conference on Private and International Law located in the Hague Netherlands and serving as senior staff for Missouri Secretary of State, Jason Kander.
Michele earned a Bachelor of Arts in Communications and a Masters of Science in Organizational Development from Avila University. She also completed course work in Public International Law at Leiden University, The Hague.