Standing Up for Science: Lessons Learned from Science Organizing in the Trump Era
Session Type(s): Panel
Starts: Friday, Aug. 11 9:00 AM (Eastern)
Ends: Friday, Aug. 11 10:15 AM (Eastern)
Room: Hanover C
The Trump administration and GOP-controlled Congress are waging a war on science, but the grassroots resistance from scientists, science advocates and the general public is growing in a way that nobody saw coming. Join us for a discussion of tactics, shared successes, and lessons learned from those organizing in support of science.
Moderator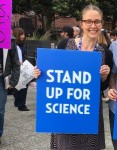 Amanda Mourant runs hard-hitting campaigns at ClimateTruth.org, fighting back against the denial, distortion, and disinformation that block bold action on climate change. Previously she was at Planned Parenthood Federation of America in DC managing the day-to-day operations of a robust national digital advocacy and fundraising program while overseeing training and support for a nationwide network of affiliates. She has over a decade of experience in grassroots organizing & digital engagement — as well as in vegan baking.
Panelists
Mustafa Santiago Ali is the Senior Vice President of Climate, Environmental Justice & Community Revitalization for the Hip Hop Caucus. He previously served for 24 years at high-levels within the U.S. Environmental Protection Agency and has worked with over 500 domestic and international communities to secure environmental, health and economic justice reforms.
Other sessions: Opening Plenary, Climate Change: Who Will Be Hit First and Worst if We Don't Act?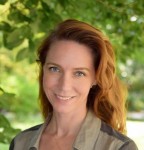 Dr. Kim Cobb is a climate scientist whose research uses corals and cave stalagmites to reconstruct tropical Pacific temperature and rainfall patterns over the last decades to millennia. Kim has sailed on six oceanographic cruises and led five caving expeditions to the rainforests of Borneo in support of her research. Her papers regularly appear in high-profile journals and she has received numerous awards. As a mother to four children, she is a strong advocate for women in science. She is passionate about climate science communication, and gives numerous public lectures and press interviews about climate change.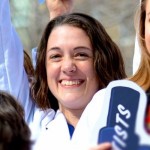 Gretchen Goldman is the research director for the Center for Science and Democracy at the Union of Concerned Scientists. Dr. Goldman leads research efforts on the role of science in public policy. She holds a Ph.D. and M.S. in environmental engineering from the Georgia Institute of Technology, and a B.S. in atmospheric science from Cornell University. Dr. Goldman has authored pieces for Science, The New York Times, CNN, Teen Vogue, and The Guardian. She currently serves as the Chair of the Air and Climate Public Advisory Committee for the Metropolitan Washington Council of Governments.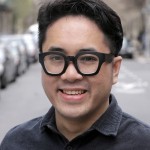 Dr. Lucky Tran is a science communicator based at Columbia University, and holds a PhD in molecular biology from the University of Cambridge. As a steering committee member, he was one of the organizers of the March for Science, the largest day of science advocacy in history, with over one million participants in over 600 cities worldwide. Lucky has also been an organizer with the People's Climate March, Occupy Wall Street, and was a founding member of artivist collective, the Illuminator. Lucky is a refugee who grew up in Australia and now lives in New York.