Life After Obama: A New Generation of Leaders on Progressive Foreign Policy
Session Type(s): Panel
Starts: Friday, Aug. 11 9:00 AM (Eastern)
Ends: Friday, Aug. 11 10:15 AM (Eastern)
Room: Regency VI

For 8 years, America had a President who came to power criticizing the Iraq War, championed diplomacy, and pushed for global solutions to problems like climate change. Now, with Donald Trump pursuing policies that make George W. Bush look liberal, a new generation of leaders in Congress is rising up to fight back. Come hear the view from Capitol Hill and discuss how progressives can help these new champions build power for the future. As our movement lays the foundation for the next progressive era, we'll discuss how a progressive foreign policy must be part of our platform and how we can grow our movement in the halls of Congress and around the country.
Moderator
Panelists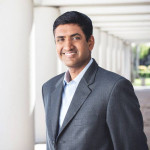 Congressman Ro Khanna represents California's 17th Congressional District, located in the heart of Silicon Valley, and is serving in his first term. Rep. Khanna sits on the House Budget and Armed Services committees and is a vice chair of the Congressional Progressive Caucus.
Rep. Khanna is committed to representing the people and ideas rooted in Silicon Valley to the nation and throughout the world. For each job created in the high-tech industry, another four jobs are created. The tech multiplier is even larger than the multiplier for U.S. manufacturing. Rep. Khanna will work to ensure the technology sector is at the forefront of U.S. economic policy and strive to provide opportunities to those our changing economy and technological revolution has left behind. To do so, the U.S. must implement policies that will not only create tech jobs in Silicon Valley but across America. This includes job training programs, economic development initiatives, re-wiring the U.S. labor market, and debt-free college to help working families prepare for the future.
A dedicated political reformer, Rep. Khanna is one of just six elected officials to refuse contributions from PACs and lobbyists. He also supports a 12-year term limit for Members of Congress and a constitutional amendment to overturn Citizens United.
Rep. Khanna was born in Philadelphia, PA, during America's bicentennial, to a middle-class family. Both of his parents immigrated to the United States in the 1970s from India in search of opportunity and a better life for their children. His father is a chemical engineer and his mother is a substitute school teacher. Rep. Khanna's commitment to public service was inspired by his grandfather who was active in Gandhi's independence movement, worked with Lala Lajpat Rai in India, and spent several years in jail for promoting human rights.
Prior to serving in Congress, Rep. Khanna taught economics at Stanford University, law at Santa Clara University, and American Jurisprudence at San Francisco State University. He wrote the book Entrepreneurial Nation: Why Manufacturing is Still Key to America's Future and worked as a lawyer specializing in intellectual property law. Rep. Khanna served in President Barack Obama's administration as Deputy Assistant Secretary at the U.S. Department of Commerce. In 2012, California Governor Jerry Brown appointed him to the California Workforce Investment Board. He has also provided pro bono legal counsel to Hurricane Katrina victims with the Mississippi Center for Justice, and co-authored an amicus brief on the fair housing U.S. Supreme Court case, Mount Holly v. Mt. Holly Gardens Citizens in Action, Inc.
Rep. Khanna graduated Phi Beta Kappa with a B.A. in Economics from the University of Chicago and received a law degree from Yale University. As a student at the University of Chicago, he walked precincts during Barack Obama's first campaign for the Illinois Senate in 1996. In his free time, Rep. Khanna enjoys cheering for the Golden State Warriors, watching movies, and traveling. He and his wife Ritu call Fremont, CA, home.
Other sessions: Pivoting Left: How We Win by Standing Up for Working Families and Embracing Progressive Values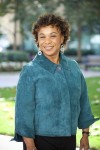 As one of the strongest, most progressive voices in the House, Congresswoman Barbara Lee is committed to serving the residents of her district and also advancing progressive ideals nationally.
Congresswoman Lee, now representing CA's 13th Congressional District, was elected to Congress in 1998 and holds key positions, including serving as member of the House Appropriations and Budget Committees. She is a former Chair of the Congressional Black Caucus and co-founded the Congressional Out of Poverty Caucus. Barbara is also the Whip and former Co-Chair of the Congressional Progressive Caucus and chairs the Democratic Whip's Task Force on Poverty and Opportunity. She is the only member of Congress to Serve on the UN Global Commission on HIV and the Law.
Lee gained international attention as the only member of either house of Congress to vote against the "blank check" authorization of use of military force after the 9/11 attacks in 2001.
Other sessions: Resisting with Vision: Building the Abortion Rights Movement City by City, Progressive While Black: Rules for Engaging Black Progressives in the Trump Era, Opening Plenary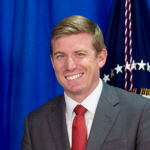 Stephen Miles is the Executive Director for Win Without War, a diverse network of activists and organizations working for a more peaceful, progressive U.S. foreign policy. Stephen is a veteran of campaign politics with a strong background in grassroots advocacy. Most recently, Stephen worked with the global campaigning organization Avaaz. Previously, Stephen worked in electoral politics, primarily in New Orleans, working to elect Democratic candidates and advance progressive policies. He previously served as the Executive Director of the American Hellenic Council focused on advancing Greek American concerns through community-based advocacy. Stephen is a graduate of the London School of Economics and Tulane University with academic expertise in humanitarian interventions and Middle Eastern politics.
Other sessions: The Progressive Response to (Predictable) Emergencies: National Security Crises and Domestic Crackdowns in the Time of Trump