Life After Obama: A New Generation of Leaders on Progressive Foreign Policy
Session Type(s): Panel
Starts: Friday, Aug. 11 9:00 AM (Eastern)
Ends: Friday, Aug. 11 10:15 AM (Eastern)

For 8 years, America had a President who came to power criticizing the Iraq War, championed diplomacy, and pushed for global solutions to problems like climate change. Now, with Donald Trump pursuing policies that make George W. Bush look liberal, a new generation of leaders in Congress is rising up to fight back. Come hear the view from Capitol Hill and discuss how progressives can help these new champions build power for the future. As our movement lays the foundation for the next progressive era, we'll discuss how a progressive foreign policy must be part of our platform and how we can grow our movement in the halls of Congress and around the country.
Moderator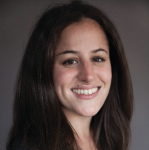 Erica Fein is the Advocacy Director at Win Without War, engaging policymakers, the NGO community, the media, and grassroots partners to advance a progressive foreign policy and national security agenda. Her career has centered in and around Congress and foreign policy issues. Previously, she served as Director of Government Affairs and Nuclear Weapons Policy Director at Women's Action for New Directions where she led campaigns to limit the excessive U.S. nuclear weapons arsenal. She also handled national security, foreign policy, veterans affairs, and other issues as a legislative assistant to former Congressman John D. Dingell. Erica holds an MA from the Josef Korbel School of International Studies at the University of Denver and a BA from the University of Wisconsin-Madison. When not at work, Erica may be found at Nationals Park, reading for her book club, or staying active.
Panelists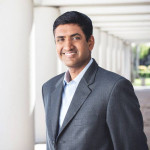 Congressman Ro Khanna represents California's 17th Congressional District, located in the heart of Silicon Valley, and is serving in his first term. Rep. Khanna sits on the House Budget and Armed Services committees and is a vice chair of the Congressional Progressive Caucus.
Rep. Khanna is committed to representing the people and ideas rooted in Silicon Valley to the nation and throughout the world. For each job created in the high-tech industry, another four jobs are created. The tech multiplier is even larger than the multiplier for U.S. manufacturing. Rep. Khanna will work to ensure the technology sector is at the forefront of U.S. economic policy and strive to provide opportunities to those our changing economy and technological revolution has left behind. To do so, the U.S. must implement policies that will not only create tech jobs in Silicon Valley but across America. This includes job training programs, economic development initiatives, re-wiring the U.S. labor market, and debt-free college to help working families prepare for the future.
Other sessions: Pivoting Left: How We Win by Standing Up for Working Families and Embracing Progressive Values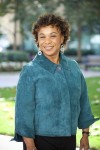 As one of the strongest, most progressive voices in the House, Congresswoman Barbara Lee is committed to serving the residents of her district and also advancing progressive ideals nationally.
Congresswoman Lee, now representing CA's 13th Congressional District, was elected to Congress in 1998 and holds key positions, including serving as member of the House Appropriations and Budget Committees. She is a former Chair of the Congressional Black Caucus and co-founded the Congressional Out of Poverty Caucus. Barbara is also the Whip and former Co-Chair of the Congressional Progressive Caucus and chairs the Democratic Whip's Task Force on Poverty and Opportunity. She is the only member of Congress to Serve on the UN Global Commission on HIV and the Law.
Lee gained international attention as the only member of either house of Congress to vote against the "blank check" authorization of use of military force after the 9/11 attacks in 2001.
Other sessions: Resisting with Vision: Building the Abortion Rights Movement City by City, Progressive While Black: Rules for Engaging Black Progressives in the Trump Era, Opening Plenary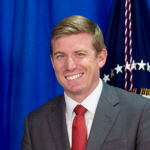 Stephen Miles is the Executive Director for Win Without War, a diverse network of activists and organizations working for a more peaceful, progressive U.S. foreign policy. Stephen is a veteran of campaign politics with a strong background in grassroots advocacy. Most recently, Stephen worked with the global campaigning organization Avaaz. Previously, Stephen worked in electoral politics, primarily in New Orleans, working to elect Democratic candidates and advance progressive policies. He previously served as the Executive Director of the American Hellenic Council focused on advancing Greek American concerns through community-based advocacy. Stephen is a graduate of the London School of Economics and Tulane University with academic expertise in humanitarian interventions and Middle Eastern politics.
Other sessions: The Progressive Response to (Predictable) Emergencies: National Security Crises and Domestic Crackdowns in the Time of Trump