Dismantling the Corporate Influence Machine in the States
Session Type(s): Panel
Starts: Thursday, Aug. 10 9:00 AM (Eastern)
Ends: Thursday, Aug. 10 10:15 AM (Eastern)
The corporate Right has spent billions in recent years to develop powerful machinery designed to influence state policy, politics, and the administration of justice at every level, from the legislature, to Attorneys General, local government, and the courts. This panel will shine a light the pay-to-play operations the Right has set up to provide corporations direct access and influence over public officials, through groups like the American Legislative Exchange Council (ALEC), the State Policy Network (SPN), and the Republican Attorneys General Association (RAGA), and give compelling stories of its impact–and how to resist it–in hotly contested states. Featured will be Tallahassee Mayor Andrew Gillum's win over gun groups in his fight against preemption and a look at how corporations are using preemption as a strategy to limit local regulation of business.  The panel will also discuss how key players in this machine have infiltrated the federal government following the election of Donald Trump, and their dangerous plans to rewrite the US Constitution to lock in their radical policies for generations to come.
Moderator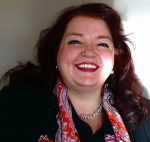 Lisa Graves is Executive Director of the Center for Media and Democracy, the publisher of ALECexposed.org (its award-winning investigation of the American Legislative Exchange Council), PRWatch.org, SourceWatch.org, and BanksterUSA.org. She previously served as Deputy Assistant Attorney General in the Office of Legal Policy at the U.S. Department of Justice, Chief Counsel for Nominations for the U.S. Senate Judiciary Committee, Deputy Chief of the Article III Judges Division at the U.S. Courts, and Senior Legislative Strategist for the ACLU on national security issues, among other posts. Reach her on twitter: thelisagraves and email: lisa@prwatch.org.
Panelists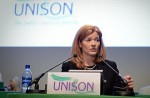 Jane Carter is a Labor Economist with the American Federation of State, County, and Municipal Employees (AFSCME), specializing in the prevention of privatization and outsourcing of public services and assets. Her work includes assisting affiliates in negotiations at the bargaining table and outsourcing battles at the state and local levels. Additionally, she monitors and tracks the flow of money to organizations and leaders attacking working families. Jane has appeared on RT's Thom Hartmann and has served as a panelist across the U.S., the U.K. and Canada, to discuss the perils of privatization and the attacks on working families, and the organizations behind those efforts.
Jane is an avid Oklahoma Sooners fan, an honorary Kentucky Colonel and currently resides in Washington, DC.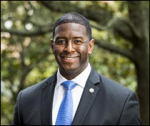 With a passion for public service, and the ability to motivate and mobilize people to action, Mayor Andrew D. Gillum is recognized as a transformative statewide and national leader. At the age of 23, Gillum, while still a student at Florida A&M University (FAMU) majoring in political science, became the youngest person ever elected to the Tallahassee City Commission. He was then re-elected to serve for a full four-year term, and was subsequently re-elected in 2008 and August 2012.
During his 12 years of service on the City Commission, Mayor Gillum played a leadership role in countless community initiatives and decisions that have helped improve the community's overall quality of life, as well as ignited the economic vitality of the City. It was this steadfast leadership that led Gillum to be elected Mayor in 2014 with 76% of the vote in a three way race.
Since taking office, he has launched numerous initiatives related to investing in early childhood education, advancing the production of clean and renewable energy, growing entrepreneurship and innovation, and creating economic opportunities for those in the most challenging circumstances. Under his leadership, the City of Tallahassee outpaced the state of Florida in job growth, and has achieved accolades such as the best place in Florida to start a business, a top 30 City for entrepreneurs in America, and an Obama White House TechHire community. In January of 2017, Mayor Gillum launched the Campaign to Defend Local Solutions, an effort to build awareness and educate on the spread of preemption occurring across the country, and to help local officials fight back to protect local values.
Mayor Gillum resides in Tallahassee, Florida with his wife, R. Jai, and their three children Caroline, Jackson, and new baby Davis.
Other sessions: Opening Plenary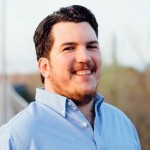 Jay is Common Cause's Campaigns and States Media Strategist, where he develops and manages the organization's daily rapid response messages, national campaign communications strategy, and Common Cause's work on the American Legislative Exchange Council (ALEC) and its push for an Article V constitutional convention. Jay also coordinates and supports state communications strategy and represents Common Cause in coalitions on democracy reform. Before joining Common Cause in June 2014, Jay previously worked as a political consultant for progressive and labor organizations and as a fellow and writer for the Center for Media and Democracy. When not working, Jay enjoys traveling up and down the east coast to go to Bruce Springsteen concerts.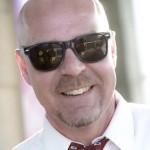 Chris Savage lives just outside of Ann Arbor, Michigan. He is the publisher and primary contributor to Eclectablog, Michigan's most popular source for state and national progressive news and opinion. His writing about education in Michigan has won national attention. Savage is also the Chair of the Washtenaw County Democratic Party and has years of experience in community organizing both political and otherwise. He is married to nationally-recognized photographer Anne Savage.