The Ethnic Studies Ban: Why Attacks on Curriculum Matter to Progressives
Session Type(s): Panel
Starts: Friday, Jul. 17 12:00 PM (Eastern)
Ends: Friday, Jul. 17 1:15 PM (Eastern)
In 2010, Arizona conservatives passed a law banning ethnic studies. Similar bans have been proposed in other states, which is part of a right-wing plan to undermine education and create an undereducated electorate. In other states, conservatives have banned AP history, rewritten history, rewritten science standards and worked to keep the focus of classes and curriculum framed in a way that is beneficial to their political agenda. We'll discuss how conservatives have worked to remove history, science and ethnic studies from public school, why progressives should care and what we can do to fight back.
Moderator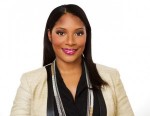 Zerlina Maxwell is a political analyst and contributing writer for EBONY.com, theGrio.com, and Feministing.com. She writes about national politics, candidates, and specific policy and culture issues including domestic violence, sexual assault, victim blaming and gender inequality. She has consulted with the United States Department of State to promote the use of social media by students in the West Bank. Her writing has also appeared in JET Magazine, on CNN.com, The Huffington Post, The American Prospect, TheRoot.com Salon.com, and RawStory.com. She is also a frequent guest on Make It Plain with Mark Thompson on Sirius XM Left and on Fox News.
Other sessions: Daring to Internet While Female 2.0, #AskaSista: Black Women Muse on Politics and Pop Culture
Panelists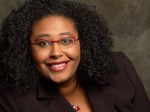 Affectionately known as "Dr. Goddess," Kimberly C. Ellis, Ph.D. is a Scholar of American and Africana Studies, an Artist, Activist and Entrepreneur. An international thought leader on culture, gender and social technology, she a published author, speaker and producer with many successful campaigns. Dr. Goddess is a staple presenter at Netroots Nation, PDF and SXSW and her writings and appearances can be found across the internet, from Alternet, Ebony and BlackEnterprise, to HuffPostLive, Al Jazeera America and radio programs on NPR, BBC_WHYS, Voices of Russia, MomsRising and Sirius XM. She is also in the WMC's "SheSource" Directory. Dr. Goddess is the Digital Director of the National Black Theatre Festival, co-founder of #AskaSista, founder of the civic tech project, #BlackPoliticsMatter, author of the upcoming book, "The Bombastic Brilliance of Black Twitter," and the producer of "You're Beautiful to Me," a feature documentary film about the journey with her Mother's dementia.
Other sessions: Daring to Internet While Female 2.0, #AskaSista: Black Women Muse on Politics and Pop Culture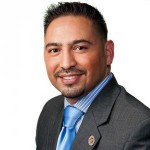 Senator Quezada was elected to represent Legislative District 29 in the AZ State Senate in November, 2014. He currently serves as the Democratic Whip and the Ranking Democrat on the Senate Judiciary Committee. He also serves on the Senate Government and Rules Committees. Prior to that he served 3 years in the AZ State House of Representatives where he served as Chair of the AZ Legislative Latino Caucus and as the Ranking Democrat on the House Judiciary and Government Committees.
Sen. Quezada also serves as an elected member of the Pendergast Elementary School District Governing Board having first been elected in 2010 and re-elected in 2014.
Professionally Sen. Quezada is an attorney with his own practice in Phoenix.
Other sessions: Can Big Data Keep Us Safe?, 2020 War Room: Update from the Fight to End GOP Gerrymandering (sponsored panel)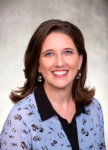 MARY CATHRYN RICKER is the executive vice president of the American Federation of Teachers. She was overwhelmingly elected to that position in July 2014 at the AFT's biennial convention in Los Angeles. Ricker served as president of the Saint Paul (Minn.) Federation of Teachers, AFT Local 28, since 2005, as an AFT vice president since 2012, and a member of the AFT K-12 Teachers program and policy council since 2006. – See more at: http://www.aft.org/about/leadership/mary-cathryn-ricker#sthash.EBMWLKHo.dpuf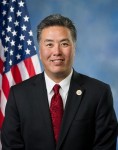 Congressman Takano represents California's 41st District in the U.S. House of Representatives, representing the people of Riverside, Moreno Valley, Jurupa Valley and Perris.
He serves as a member on the House Veterans' Affairs Committee as well as the House Education and Workforce Committee.
Other sessions: TWiB! Prime Live From NetRoots Nation, Education in the 2016 Presidential Campaign (sponsored panel)