#AskaSista: Black Women Muse on Politics and Pop Culture
Session Type(s): Panel
Starts: Friday, Jul. 17 4:45 PM (Eastern)
Ends: Friday, Jul. 17 6:00 PM (Eastern)
Ella Baker's practice of "participatory democracy" has shaped grassroots organizing models from SNCC to #Occupy to #BlackLivesMatter. The "Fannie Lou Dems" are organizing in #Ferguson, Loretta Lynch has replaced Eric Holder as Attorney General, while Michelle Obama is still our First Lady; and Marilyn Mosby is handling her business as a Prosecutor in Baltimore. Black women are still the largest, democratic voting bloc; and America cannot afford to overlook or underutilize our brilliance and power. Many of us stood for Wendy Davis; but she lost because White women did not support her in the same numbers as Black and Latina women in Texas. Hillary Clinton wants to engage Black women voters; but she and other Democrats remained too silent on police brutality, Marissa Alexander and more. After an entire year, we are just now able to #BringBackOurGirls, as terrorism continues to sweep the globe, while thousands of slaughtered Nigerians were barely covered in mainstream media. And can we talk about Ebola and truly affordable healthcare policy? Selma? The Oscars? Now in its fifth year and a Netroots Nation tradition, you'd better #AskaSista.
Moderator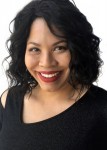 Cheryl Contee is Chief Executive Officer at The Impact Seat Foundation, which is working to create a world in which women can succeed as business leaders. She is also the award-winning Founder and Chair of Do Big Things, a digital agency that creates new narrative and new tech for a new era focused on causes and campaigns. Cheryl is the Amazon bestselling author of Mechanical Bull: How You Can Achieve Startup Success. Passionate about creating new tech and new narrative for a new era, Cheryl uses her vast experience in startup entrepreneurship and community engagement to lead our portfolio companies and funds to success, provide resources for underrepresented founders, and build the new economy. Previously, Cheryl was CEO of Fission Strategy, which brought Silicon Valley startup culture to the world's leading causes and campaigns. She's the co-founder of Attentive.ly, the first tech startup with a black female founder to be acquired by a NASDAQ company, the National Board Chair for Netroots Nation, a Senior Advisor for Astia and the first portfolio company board member of New Media Ventures.
Other sessions: Video Killed The Radio Star: The Future of Online Organizing, Turbo-charging Your Campaigns via Online Influencers
Panelists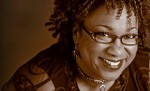 Lizz Brown is an Attorney and an award winning journalist. A former Special Public Defender, Lizz has always been a passionate defender of the rights of the oppressed and forgotten. As the host of an award-winning talk show, "The Wake Up Call" for 15 years, Lizz conducted thousands of interviews with News Makers and Policy Shapers.
During the Ferguson unrest, Lizz has been the go-to legal analyst for MSNBC, CNN and Al Jazeera. She has also been seen on NBC, ABC and Fox. After six Baltimore police were charged in connection to the killing of Freddie Gray, CNN sought Lizz out to debate attorney Alan Dershowitz over the role of Prosecutor, Marilyn Mosby. She is also a frequent political analyst on Huff Post Live.
Lizz believes that women and people of color must lean into and speak with a "disruptive voice" as it is that voice that brings change.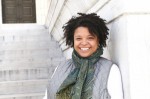 Senator Maria Chappelle-Nadal, a Democrat, represents part of St. Louis County in the Missouri Senate. Elected in 2010. Previously worked for Lt. Gov. Joe Maxwell in 2000, as Dir. of Comm. She later chose to serve as Missouri's Senior Advocate. There she successfully helped shepherd legislation such as the Senior Care and Protection Act of 2003 and the Missouri Senior Rx Generic Drug Rebate. In addition to her legislative duties, Sen. Chappelle-Nadal is a director on the University City School Board. Memberships include: NOBEL/Women, the Natl Foundation of Women Legislators, the Natl Hispanic Council of State Legislators, and the MO Legislative Black Caucus. Sen. Chappelle-Nadal is a former member of the Democratic National Committee (2005-2009). Served three terms in the Missouri House of Representatives, 2004-2010. Maria received a dual degree in Political Science and Sociology from Georgia State University in Atlanta, Georgia.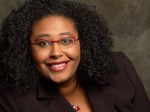 Affectionately known as "Dr. Goddess," Kimberly C. Ellis, Ph.D. is a Scholar of American and Africana Studies, an Artist, Activist and Entrepreneur. An international thought leader on culture, gender and social technology, she a published author, speaker and producer with many successful campaigns. Dr. Goddess is a staple presenter at Netroots Nation, PDF and SXSW and her writings and appearances can be found across the internet, from Alternet, Ebony and BlackEnterprise, to HuffPostLive, Al Jazeera America and radio programs on NPR, BBC_WHYS, Voices of Russia, MomsRising and Sirius XM. She is also in the WMC's "SheSource" Directory. Dr. Goddess is the Digital Director of the National Black Theatre Festival, co-founder of #AskaSista, founder of the civic tech project, #BlackPoliticsMatter, author of the upcoming book, "The Bombastic Brilliance of Black Twitter," and the producer of "You're Beautiful to Me," a feature documentary film about the journey with her Mother's dementia.
Other sessions: The Ethnic Studies Ban: Why Attacks on Curriculum Matter to Progressives, Daring to Internet While Female 2.0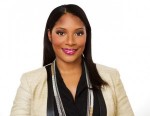 Zerlina Maxwell is a political analyst and contributing writer for EBONY.com, theGrio.com, and Feministing.com. She writes about national politics, candidates, and specific policy and culture issues including domestic violence, sexual assault, victim blaming and gender inequality. She has consulted with the United States Department of State to promote the use of social media by students in the West Bank. Her writing has also appeared in JET Magazine, on CNN.com, The Huffington Post, The American Prospect, TheRoot.com Salon.com, and RawStory.com. She is also a frequent guest on Make It Plain with Mark Thompson on Sirius XM Left and on Fox News.
Other sessions: The Ethnic Studies Ban: Why Attacks on Curriculum Matter to Progressives, Daring to Internet While Female 2.0
Ciara Taylor is the co-founder and Director of Political Consciousness for the Dream Defenders. The Dream Defenders is an uprising of communities in struggle, shifting culture through transformational organizing.
Ciara previously served the Southern Poverty Law Center as the Community Outreach Liaison for Juvenile Justice and as the state Voter Registration Coordinator for the League of Women Voters.
Other sessions: Reclaiming Media in the New Dawn of Black Liberation