Can Big Data Keep Us Safe?
Session Type(s): Panel
Starts: Thursday, Jul. 16 1:30 PM (Eastern)
Ends: Thursday, Jul. 16 2:45 PM (Eastern)
Police departments from New York to Chicago are using "big data" to try to predict everything from where the next crime wave will be to who is going to commit the crimes. On the federal level, big data is being used to improve health outcomes, reduce waste, and more. But can big data be used to predict terrorism? And if so, what impact will increasingly invasive technologies have on communities law enforcement may be targeting? On our civil liberties? Experts will discuss developing technologies, the role of using big data in counterterrorism and law enforcement, and their impact on local communities. We'll also talk about what advocates and bloggers can do to protect their privacy and and ensure law enforcement is not racially profiling communities.
Moderator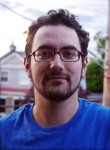 Matt Stroud is a reporter with Bloomberg covering the companies that cater to police and prisons. His reporting has contributed to overturned convictions in two Pennsylvania homicide cases. It also pre­empted a prison closure, dug into a secret police algorithm designed to pinpoint the 400 most dangerous people in Chicago, and made a massive pyramid scheme public at a multi­-billion dollar NYSE-­traded company. Previously he was a correspondent with the Associated Press and staff writer at The Verge. His work has been published in The Atlantic, Businessweek, The Nation, Politico, Reuters, and many other outlets. He's been nominated for awards by the Society of Professional Journalists and Investigative Reporters and Editors.
Panelists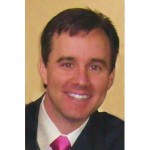 Mr. Bair was the Assistant Director at the National Law Enforcement and Corrections Technology Center as well as a former Crime Analyst and Police Officer for the Tempe, Arizona Police Department. He holds an MBA from the University of Denver's Daniels College of Business. Mr. Bair has made numerous appearances on television and radio, providing commentary or instruction on the analysis of crime, and other law enforcement related matters. He is the creator and developer of ATAC (Automated Tactical Analysis of Crime) analytical software which is currently used in hundreds of law enforcement, defense agencies and academic institutions worldwide. He has trained thousands of analysts, officers and investigators around the world in the analysis of crime.
Rachel Levinson-Waldman is Senior Counsel to the Brennan Center's Liberty and National Security Program, which seeks to advance effective national security policies that respect constitutional values and the rule of law. In that capacity, she speaks and writes frequently on matters relating to civil liberties and national security, including law enforcement's use of surveillance technologies and the NSA's surveillance programs.
Ms. Levinson-Waldman previously served as Senior Counsel at the American Association of University Professors and as a trial lawyer in the Civil Rights Division of the U.S. Department of Justice. She is a graduate of Williams College and the University of Chicago Law School.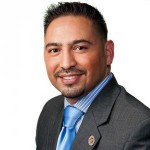 Senator Quezada was elected to represent Legislative District 29 in the AZ State Senate in November, 2014. He currently serves as the Democratic Whip and the Ranking Democrat on the Senate Judiciary Committee. He also serves on the Senate Government and Rules Committees. Prior to that he served 3 years in the AZ State House of Representatives where he served as Chair of the AZ Legislative Latino Caucus and as the Ranking Democrat on the House Judiciary and Government Committees.
Sen. Quezada also serves as an elected member of the Pendergast Elementary School District Governing Board having first been elected in 2010 and re-elected in 2014.
Professionally Sen. Quezada is an attorney with his own practice in Phoenix.
Other sessions: The Ethnic Studies Ban: Why Attacks on Curriculum Matter to Progressives, 2020 War Room: Update from the Fight to End GOP Gerrymandering (sponsored panel)