Education in the 2016 Presidential Campaign (sponsored panel)
Session Type(s): Panel
Starts: Friday, Jul. 17 1:45 PM
Ends: Friday, Jul. 17 3:00 PM
Room: 228 AB
The next President will have a huge responsibility in shaping the future of public education in America. Common Core, access to higher education, college affordability, civil rights and equal opportunity in education, and the federal role in public education will play a crucial part in the debate of both the Republican and Democratic nomination process and the general election.
This panel is sponsored by the National Education Association
Moderator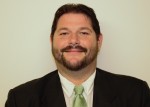 Brad Bauman is a political consultant working for Democratic candidates for office and progressive causes. Bauman is the former Executive Director of the Congressional Progressive Caucus. In that capacity, Bauman oversaw the legislative, communications and political operations for the second largest caucus in Congress. Prior to that, Brad served as Communications Director for various members of Congress and numerous targeted Congressional campaigns
Brad was named a Rising Star in American Politics by Campaigns and Elections Magazine in 2004. He earned his Masters Degree in Political Management from the George Washington University and his Bachelors Degree in Political Science from Florida International University in Miami, Florida.
Panelists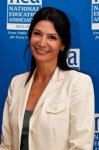 Lily Eskelsen García is president of the National Education Association, the nation's largest labor union. Lily began her career in education as a school lunch lady and now leads a professional association of three million educators — she is the first Latina and first former Teacher of the Year to lead the NEA.

Arshad Hasan is the Executive Director of ProgressNow & ProgressNow Education. Before that, Arshad served as Democracy for America's Executive Director; where he developed and directed the organization's grassroots training programs, DFA Campaign Academy and DFA Night School. Prior to DFA, Arshad worked with a variety of PACs and non-profits on legislative issue campaigns, corporate accountability campaigns, grassroots fundraising and electoral campaigns. Arshad occasionally takes a leave of absence to work for progressive campaigns around the country, including recently serving as Bill Halter's GOTV director for his Senate primary and runoff campaigns.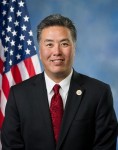 Congressman Takano represents California's 41st District in the U.S. House of Representatives, representing the people of Riverside, Moreno Valley, Jurupa Valley and Perris.
He serves as a member on the House Veterans' Affairs Committee as well as the House Education and Workforce Committee.
Other sessions: TWiB! Prime Live From NetRoots Nation, The Ethnic Studies Ban: Why Attacks on Curriculum Matter to Progressives