2020 War Room: Update from the Fight to End GOP Gerrymandering (sponsored panel)
Session Type(s): Panel
Starts: Thursday, Jul. 16 3:45 PM
Ends: Thursday, Jul. 16 5:00 PM
Room: 228 AB
Right-wing gerrymandering was bad in 2010, but John Roberts' Supreme Court can still make it a whole lot worse in 2020 – particularly for Latino and other minority communities who stand to lose the most when Republicans draw the lines. But Democrats are already organizing NOW to take back the redistricting pens before the 2020 Census. Please join a panel of Democratic legislative leaders, campaign strategists, and the founder of the newest progressive weapon in the redistricting fight – the Advantage 2020 super PAC – as we update the Netroots community on this cycle's crucial redistricting targets, the changes brought about by brand-new court decisions, and Democrats' long-term strategy to flip the legislative chambers that could shatter the Tea Party's hold on Congress.
This panel is sponsored by the Democratic Legislative Campaign Committee
Moderator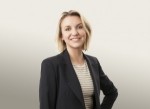 Jess McIntosh is the Communications Director at EMILY's List, working to elect pro-choice Democratic women candidates, stop the GOP assault on women's rights, and increase women's leadership across the country. She previously worked as spokesperson for Sen. Al Franken through his campaign, recount, subsequent election contests and first year in the Senate. (Ed note: This took roughly 17 years – worth every day) Jess has worked in research and communications for winning campaigns in NYC, as well as serving as Communications Director for the Minnesota Democratic-Farmer-Labor Party.
Other sessions: Daring to Internet While Female 2.0
Panelists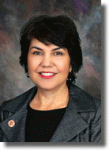 Charlene earned a Bachelor's Degree in Education from Northern Arizona University. She worked for Congressman Ed Pastor for twelve years, coordinating constituent services for the western portion of then Congressional District 2. . She also served in a similar capacity for Congressman Raul Grijalva. With her vast experience she became a consultant for a software company that produced a Constituent Management System for the U.S. House of Representatives. Charlene later served Governor Janet Napolitano as a liaison for the Arizona Department of Environment Quality in Yuma County.
As an educator Charlene decided to make an impact outside of the classroom by being elected to Yuma Union High School District Governing Board, serving as president and vice president. Charlene devotes time to local charities serving on boards and lending her experience to their challenges.
Other sessions: The Untapped Power of Unmarried America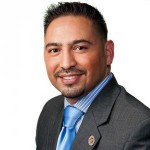 Senator Quezada was elected to represent Legislative District 29 in the AZ State Senate in November, 2014. He currently serves as the Democratic Whip and the Ranking Democrat on the Senate Judiciary Committee. He also serves on the Senate Government and Rules Committees. Prior to that he served 3 years in the AZ State House of Representatives where he served as Chair of the AZ Legislative Latino Caucus and as the Ranking Democrat on the House Judiciary and Government Committees.
Sen. Quezada also serves as an elected member of the Pendergast Elementary School District Governing Board having first been elected in 2010 and re-elected in 2014.
Professionally Sen. Quezada is an attorney with his own practice in Phoenix.
Other sessions: The Ethnic Studies Ban: Why Attacks on Curriculum Matter to Progressives, Can Big Data Keep Us Safe?

Michael Sargeant has been the Executive Director of the Democratic Legislative Campaign Committee since 2007. He joined the DLCC in 2001 as a political director and rose to become National Political Director in 2004. Even before joining the DLCC, Michael had many years of campaign experience. He's served as the Tennessee House Caucus director and also managed campaigns at virtually all levels, from mayoral to state legislature to congressional races in New Jersey, Michigan, Missouri, and California.
Other sessions: Building Progressive Political Power, A New 50 State Strategy: Reversing the Democratic Collapse in the States