TWiB! Prime Live From NetRoots Nation
Starts: Friday, Jul. 17 3:00 PM (Eastern)
TWiB! discusses news and current events of the day. They are joined by special guests Congressman Mark Takano of California's 41st District, Angelique Roche, Communications Director of Ms. Foundation, and Congressman Raul Grijalva of Arizona's 3rd District.
Panelists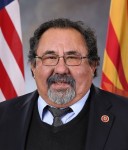 Raúl M. Grijalva has represented southern Arizona in the United States House of Representatives since 2003. In his time in Congress, he has risen to become the Ranking Member of the Natural Resources Committee, Co-Chair of the Congressional Progressive Caucus, a senior member of the Education and Workforce Committee and a longstanding member of the Congressional Hispanic Caucus. Grijalva is a vital voice on many of the most pressing issues of our time, including income inequality, immigration reform, the college affordability and social security expansion.
A lifelong public servant to his home community of Tucson, he spent 12 years on the Tucson Unified School District and 15 years on the Pima County Board of Supervisors before coming to Congress.
Other sessions: Unions as the Answer to the Defining Issue of our Time (sponsored panel)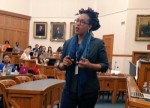 Angelique Roche is an attorney, educator and communications professional with experience in advocacy, legislative policy and electoral politics. Prior to joining the Ms. Foundation, she was the campaign manager for Nina Turner for Ohio Secretary of State.
Roche has worked in both local and national organizing, having served as a regional field director for Organizing for America North Carolina and as a campaign director for MomsRising.org. She currently owns her own consulting firm, A Squared Strategies.
Roche is the founder of The Washington Middle School for Girls Civic Engagement Program, an externship giving young women in Washington, DC the opportunity to engage in hands-on civics classes at the U.S. Capitol.
Roche currently serves as a board member at the Women's Campaign School at Yale University. She holds a LL.M in International and Comparative Law, a Juris Doctorate and a Bachelors of Arts in Mass Communications.
Other sessions: Womens Caucus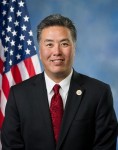 Congressman Takano represents California's 41st District in the U.S. House of Representatives, representing the people of Riverside, Moreno Valley, Jurupa Valley and Perris.
He serves as a member on the House Veterans' Affairs Committee as well as the House Education and Workforce Committee.
Other sessions: The Ethnic Studies Ban: Why Attacks on Curriculum Matter to Progressives, Education in the 2016 Presidential Campaign (sponsored panel)