Daring to Internet While Female 2.0
Session Type(s): Panel
Starts: Thursday, Jul. 16 12:00 PM (Eastern)
Ends: Thursday, Jul. 16 1:15 PM (Eastern)
Last year's successful Daring to Internet While Female panel addressed being a woman online and in public spaces. Now, we're following it up with a sequel! We've all had experiences being bullied, harassed and silenced online—but where do we go from there? How can we be more supportive in spaces that aren't our own? How can we listen better, act more strategically and ensure that people are comfortable telling their stories publicly?
Moderator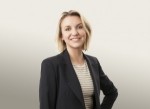 Jess McIntosh is a Democratic strategist, Executive Editor of Shareblue Media, CNN commentator, and co-host of the award-winning SiriusXM radio show Signal Boost along with Zerlina Maxwell. Jess has written extensively about politics and gender for Shondaland.com, ELLE, Lenny Letter, and more.
Most recently she served as a senior communications advisor for Hillary Clinton, who received 3 million more votes than Donald Trump and really should be the President. Prior to that honor, she was the Vice President of Communications for EMILY's List, an organization devoted to electing pro-choice progressive women. She was the first campaign and Senate spokesperson for Al Franken, and helped with the elections of New York City Comptroller Scott Stringer and former New York City Mayor Michael Bloomberg.
Jess is a graduate of New York University, where she earned a M.A. she has never found occasion to use in English Literature. She currently resides in Brooklyn with the boy she's had a crush on since 1996. 
Other sessions: 2020 War Room: Update from the Fight to End GOP Gerrymandering (sponsored panel)
Panelists
I am currently host of MSNBC's politics and current affairs program, The Cycle, which airs weekdays at 3 PM eastern. I am also the host of Krystal Clear, a web show airing on msnbc.com at 11:30 AM eastern every Wednesday. Both shows cover a wide variety of topics but with a particular emphasis on income equality and workers' rights.
I came to MSNBC after having run for Congress as the Democratic nominee in the First District of Virginia. I was a first time candidate and had never worked politics but felt myself pulled into politics after becoming a mother. I believe we have a sacred obligation to pass on a country that's better than we found it, that comes closer to living up to its great promise and ideals.
In the campaign we lost decisively, but ran an intense, serious campaign, with some forward thinking work in social media.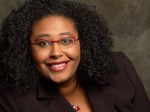 Affectionately known as "Dr. Goddess," Kimberly C. Ellis, Ph.D. is a Scholar of American and Africana Studies, an Artist, Activist and Entrepreneur. An international thought leader on culture, gender and social technology, she a published author, speaker and producer with many successful campaigns. Dr. Goddess is a staple presenter at Netroots Nation, PDF and SXSW and her writings and appearances can be found across the internet, from Alternet, Ebony and BlackEnterprise, to HuffPostLive, Al Jazeera America and radio programs on NPR, BBC_WHYS, Voices of Russia, MomsRising and Sirius XM. She is also in the WMC's "SheSource" Directory. Dr. Goddess is the Digital Director of the National Black Theatre Festival, co-founder of #AskaSista, founder of the civic tech project, #BlackPoliticsMatter, author of the upcoming book, "The Bombastic Brilliance of Black Twitter," and the producer of "You're Beautiful to Me," a feature documentary film about the journey with her Mother's dementia.
Other sessions: The Ethnic Studies Ban: Why Attacks on Curriculum Matter to Progressives, #AskaSista: Black Women Muse on Politics and Pop Culture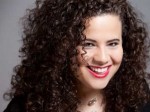 Jaclyn Friedman's work has redefined the concept of "healthy sexuality" and popularized the "yes means yes" standard of sexual consent that is quickly becoming law on many US campuses. Her first book, Yes Means Yes: Visions of Female Sexual Power and a World Without Rape was named one of Publishers' Weekly's Top 100 Books of 2009. Her second book, What You Really Really Want: The Smart Girl's Shame-Free Guide to Sex & Safety, was a finalist for ForeWord's Book of the Year Award in Women's Issues.
Friedman hosts The Yes Means Yes Show, a podcast about the personal and political of sex. She is a founder and the former Executive Director of Women, Action & the Media, where she led the successful #FBrape campaign to apply Facebook's hate-speech ban to content that promotes gender-based violence, and was the architect of WAM!'s Twitter Harassment Reporting demonstration project.
Other sessions: Campus Sexual Assault: Fighting Violence is a Feminist Issue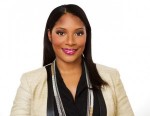 Zerlina Maxwell is a political analyst and contributing writer for EBONY.com, theGrio.com, and Feministing.com. She writes about national politics, candidates, and specific policy and culture issues including domestic violence, sexual assault, victim blaming and gender inequality. She has consulted with the United States Department of State to promote the use of social media by students in the West Bank. Her writing has also appeared in JET Magazine, on CNN.com, The Huffington Post, The American Prospect, TheRoot.com Salon.com, and RawStory.com. She is also a frequent guest on Make It Plain with Mark Thompson on Sirius XM Left and on Fox News.
Other sessions: The Ethnic Studies Ban: Why Attacks on Curriculum Matter to Progressives, #AskaSista: Black Women Muse on Politics and Pop Culture