The Untapped Power of Unmarried America
Session Type(s): Panel
Starts: Friday, Jul. 17 4:45 PM (Eastern)
Ends: Friday, Jul. 17 6:00 PM (Eastern)
In 1980, 34 percent of adults were unmarried; today it is 47 percent. Similarly, 18 percent of births were to unmarried mothers; today it is 41 percent. This panel will explore the lives of unmarried Americans and how their economic and social circumstances are under-addressed by current policies, as well as their impact and voting in elections. Were the 2014 midterm election results a response to changes in American families? How does that related to unmarried adults? When these groups vote, they largely vote progressively but are underrepresented for their VEP shares. They are under-registered and less likely to turn out to vote. Unmarried America can have a real impact in 2016, but what are their priorities and how should candidates court their votes? How do we engage them?
Moderator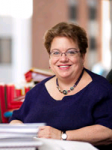 Celinda Lake was one of two main pollsters for the Biden campaign, is the only Democratic pollster to play a major role in defeating two incumbent presidents, and is a prominent pollster and political strategist for progressives. Celinda currently serves as President of Lake Research Partners. Lake's polling and strategic advice has helped candidates such as Representative Alexandria Ocasio-Cortez, Senator Jon Tester, Senator Debbie Stabenow, and former Governor Bob Wise to groundbreaking wins, and her expertise guided former Senator Mark Begich to victory, making him the first Senate candidate in Alaska to oust an incumbent in 50 years. Celinda has focused especially on women's concerns and women candidates, including Speaker Pelosi, former Governor Janet Napolitano, Senator Debbie Stabenow, former Senator Barbara Mikulski, Mayor Carolyn Goodman, former Mayor Annise Parker, and over a dozen women in the House and Senate. Celinda worked on behalf of the largest independent expenditure to take back the House in 2006 and has been a key player in campaigns launched by progressive groups such as the AFL-CIO, SEIU, NRDC, ecoAmerica, Planned Parenthood, Vote Vets, HRC, and EMILY's List. Lake co-authored the book What Women Really Want with Republican pollster Kellyanne Conway. Celinda works with innovative messaging projects that help redefine language on the economy, inequality, big money in politics, climate change, public schools, teachers, criminal justice reform, and has worked in depth on the Race Class Narrative work with Anat Shenker-Osorio.
Panelists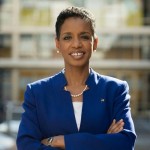 Donna Edwards is the first ever elected African American congresswoman from the state of Maryland, representing Maryland's 4th Congressional District, including Prince George's and Anne Arundel Counties.
Donna's been a progressive champion for women's reproductive rights, investments in historically black colleges and science and technology education, and standing up to anyone willing to consider cuts to Social Security and Medicare.
Now, Donna is ready for her next fight — to become Maryland's next Senator and the second African-American woman ever elected to serve in the United States Senate.
Other sessions: TWiB! Prime Live From NetRoots Nation with Rep. Donna Edwards, Ending Inequality for All: How Progressives Can Win, from Presidential Politics to the Fast Food Fight, Candidate Happy Hour Presented by ActBlue and Democracy for America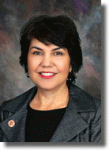 Charlene earned a Bachelor's Degree in Education from Northern Arizona University. She worked for Congressman Ed Pastor for twelve years, coordinating constituent services for the western portion of then Congressional District 2. . She also served in a similar capacity for Congressman Raul Grijalva. With her vast experience she became a consultant for a software company that produced a Constituent Management System for the U.S. House of Representatives. Charlene later served Governor Janet Napolitano as a liaison for the Arizona Department of Environment Quality in Yuma County.
As an educator Charlene decided to make an impact outside of the classroom by being elected to Yuma Union High School District Governing Board, serving as president and vice president. Charlene devotes time to local charities serving on boards and lending her experience to their challenges.
Other sessions: 2020 War Room: Update from the Fight to End GOP Gerrymandering (sponsored panel)
Gail Leftwich Kitch serves as Executive Vice President, Communications and Finance, at The Voter Participation Center in Washington, DC. She brings years of experience, both as a practicing lawyer and as a successful manager and board member of non-profit organizations active in civic engagement. Most recently, she served as Executive Director of By the People, an initiative founded by MacNeil/Lehrer Productions that utilized public television to encourage and support informed non-contentious citizen dialogue around policy issues. Mrs. Kitch was President of the Federation of State Humanities Councils, the national membership organization of the state affiliates of the National Endowment for the Humanities, following service as Director of Cambridge Forum, in Cambridge, Massachusetts. She has a B.A. from Bryn Mawr College and a J.D. from the University of Chicago Law School.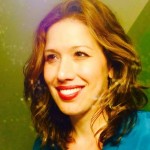 Nicole Rodgers is a senior-level strategist with expertise in communications, branding, and research in the public interest. Rodgers is the founder of Role Reboot, a contemporary online magazine culture, gender roles and family. In late summer 2015, she will launch Family Story (FamilyStoryProject.org) a national communications hub dedicated to sparking a new conversation about families today that meets people where they are, embraces the dignity and value of a wider range of family structures, and asks how the well-being of individuals within each can be improved.
Rodgers is former Vice President at Fenton, and was previously a PhD candidate at the Annenberg School for Communication at the University of Pennsylvania.
Other sessions: The Second Shift in 2015: Why #TooBusyToFail Burnout Culture is Hurting Us All