A New 50 State Strategy: Reversing the Democratic Collapse in the States
Session Type(s): Panel
Starts: Thursday, Jul. 16 5:15 PM (Eastern)
Ends: Thursday, Jul. 16 6:30 PM (Eastern)
The 2014 election was catastrophic for the progressive movement and the Democratic Party. Republicans gained a record number of seats in state legislatures and seized the governorships of several more blue states. Since President Obama took office, Democrats have lost nearly 1,000 state legislative seats. There are only seven states where Democrats control the governor's office and both houses of the legislature. Until we reverse the slide in the states, Democrats will have a nearly impossible time retaking Congress and being able to govern the country again. Of course, GOP control of states is causing serious damage in and of itself, as they impose extremist policies and undermine progressive victories. This panel brings together leaders from across America to analyze the reasons for this disaster—and to chart the course back to power.
Moderator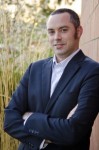 Robert Cruickshank is the Senior Campaign Manager at Democracy for America, the member-driven PAC founded by Gov. Howard Dean that has successfully elected more than 800 progressive candidates to public office since 2004. Prior to joining DFA, he served as a Senior Advisor to Seattle Mayor Mike McGinn, and worked as Public Policy Director for California's Courage Campaign. Originally from California, he now lives with his wife and young son in Seattle.
Other sessions: Student Debt Crisis: How We Can Help Stop the Next Economic Bubble from Bursting
Panelists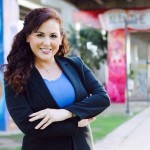 Assemblywoman Lorena Gonzalez represents California's 80th Assembly District covering Southern San Diego County. In 2014, she authored historic legislation allowing 6.5 million Californians to earn paid sick leave, making California the first state to guarantee earned sick days for every private sector worker.
Assemblywoman Gonzalez also passed legislation prohibiting HOAs from fining homeowners for replacing grass lawns with drought resistant landscaping, strengthening consumer protection for insurance products, creating the nation's first workplace bullying training requirement, and helping San Diego special elections cost less and engage more voters.
The daughter of an immigrant farmworker and a nurse, she previously served as the first woman and first person of color to be elected CEO and Secretary-Treasurer for the San Diego and Imperial Counties Labor Council.
Nonetheless, Lorena's most cherished title is mother. Her daughter, Tierra, studies Journalism at New York University and her son, Antonio, attends middle school in San Diego.
Other sessions: Women on the Run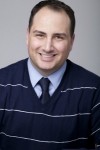 EJ Juárez is the Executive Director of Progressive Majority Washington. Progressive Majority works to recruit, train, and help elect progressives at the state and local level; prioritizing the recruitment of candidates from communities underrepresented in public life, namely, people of color, women, youth and openly gay candidates.
Before joining Progressive Majority, he worked with Washington's largest anti-poverty organization, Poverty Action, running communications campaigns. EJ has also worked with SEIU 1199NW, the Win/Win Network and managed candidate and initiative campaigns.
He serves on the board of Seattle Education Access, a group serving low-income youth of color and homeless LGBTQ kids access higher education and was appointed by Gov. Jay Inslee to serve on the Washington State Commission on Hispanic Affairs. EJ is originally from Yakima, Wash. and now resides in Seattle.

Michael Sargeant has been the Executive Director of the Democratic Legislative Campaign Committee since 2007. He joined the DLCC in 2001 as a political director and rose to become National Political Director in 2004. Even before joining the DLCC, Michael had many years of campaign experience. He's served as the Tennessee House Caucus director and also managed campaigns at virtually all levels, from mayoral to state legislature to congressional races in New Jersey, Michigan, Missouri, and California.
Other sessions: Building Progressive Political Power, 2020 War Room: Update from the Fight to End GOP Gerrymandering (sponsored panel)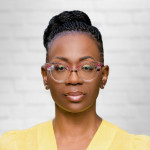 The Honorable Nina Turner is a "hell-raising humanitarian" and a tireless advocate for progressive values and social justice. She made history in 2005 and 2008 as the first woman and African American woman, respectively, to represent those districts. She promoted progressive policies through her work with the Ohio Democratic Party, Bernie Sanders' 2016 and 2020 presidential campaigns, and during her time at Our Revolution. Turner is a former assistant professor of history at Cuyahoga Community College and host of the "Hello Somebody" podcast. Turner is currently a senior fellow at the New School Institute on Race, Power and Political Economy.
Other sessions: Women on the Run