Building Progressive Political Power
Session Type(s): Panel
Starts: Friday, Jul. 17 12:00 PM (Eastern)
Ends: Friday, Jul. 17 1:15 PM (Eastern)
The panel will focus on strategies and organizing needed to build progressive political power at the federal, state and local level. How do progressives win elections? How do they build progressive power once they do win election? What is the best way to maximize inside-outside power with elected officials and the grassroots?
Moderator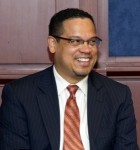 Currently serving as Minnesota's 30th Attorney General, Keith Ellison is the first African American and first Muslim American to be elected to statewide office in Minnesota. Before becoming AG, Ellison represented Minnesota's 5th District in Congress where he focused on consumer, worker, environmental, civil- and human-rights protections for Minnesotans. As Minnesota's AG, Ellison has championed affordable health care, a fair economy, and equal opportunity for all. Ellison has opposed a new rule revoking legal status for immigrants accessing public assistance, created a unit within the office of the Attorney General that focuses on investigating and prosecuting abuse of workers and wage theft, as well as filing lawsuits against opioid manufacturers. Following the killing of George Floyd, Governor Walz appointed AG Ellison to prosecute the case.
Other sessions: TWiB! Prime Live From Netroots Nation with Rep. Keith Ellison, The Great Equalizer: Advancing the Cause of Civil Rights through Organizing, Ending Inequality for All: How Progressives Can Win, from Presidential Politics to the Fast Food Fight
Panelists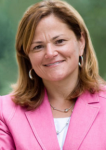 Melissa Mark-Viverito serves as the Speaker of the New York City Council, the first Puerto Rican and Latina to hold citywide office. She represents the 8th District, which includes El Barrio/East Harlem and the South Bronx. Born in San Juan, Puerto Rico and raised in Bayamon, she worked for over a decade in local activism, nonprofit organizations and grassroots labor organizing before being elected to the City Council in 2005.
Melissa Mark-Viverito was unanimously elected to serve as New York City Council Speaker in January 2014. As Speaker, she has focused on transparency in government and policies that generate socioeconomic opportunity and combat systemic inequality.
In May 2014, Speaker Melissa Mark-Viverito implemented sweeping rules reforms that increase transparency in city government and streamline the legislative process to better serve New Yorkers. Mark-Viverito also established budget reforms to ensure City Council resources are more equitably distributed across districts based on poverty levels.
Led by Speaker Melissa Mark-Viverito, New York City has emerged as a national leader in the fight for comprehensive immigration reform. In September 2014, Mark-Viverito announced a groundbreaking public -private partnership with The Robin Hood Foundation, New York Community Trust, and citywide legal service providers to fund legal representation for unaccompanied immigrant children facing deportation in New York City. While unaccompanied children across the nation unjustly face deportation proceedings without any legal assistance, this initiative guarantees a lawyer for all unaccompanied minors in New York City and also provides social, mental, and health services. Speaker Mark-Viverito and the New York City Council passed legislation in October 2014 limiting the City's compliance with detention requests issued by United States immigration authorities without a warrant from a federal judge. This legislation ensures that individuals are not detained without sufficient cause or needlessly torn away from their families.
Nick Rathod is the Executive Director of the newly formed State Innovation Exchange (SiX). Prior to joining SiX, Nick served as the Director of State Campaigns for Mayor Bloomberg's, Everytown for Gun Safety, where he directed state legislative campaigns. Nick also served as the Consumer Financial Protection Bureau's (CFPB) Assistant Director for Intergovernmental and International Affairs where he helped in building the structure of the CFPB and setting up the intergovernmental affairs and international operations for the agency. Before this role, Nick served as a Special Assistant to the President of the United States and Deputy Director for Intergovernmental Affairs at the White House. He also served as the Director of Intergovernmental Affairs for the Obama-Biden Transition Team. Nick has also served as a Senior Advisor to former New York Governor Eliot Spitzer and Senior Manager of State and Regional Affairs at the Center for American Progress.

Michael Sargeant has been the Executive Director of the Democratic Legislative Campaign Committee since 2007. He joined the DLCC in 2001 as a political director and rose to become National Political Director in 2004. Even before joining the DLCC, Michael had many years of campaign experience. He's served as the Tennessee House Caucus director and also managed campaigns at virtually all levels, from mayoral to state legislature to congressional races in New Jersey, Michigan, Missouri, and California.
Other sessions: A New 50 State Strategy: Reversing the Democratic Collapse in the States, 2020 War Room: Update from the Fight to End GOP Gerrymandering (sponsored panel)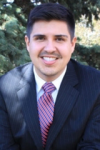 Senator Jessie Ulibarri won his race for a four-year term representing Senate District 21 in the 2012 election. Sen. Ulibarri graduated from CU, and became the first person in his family to receive a bachelor's degree. He went on to work in non-profit advocacy, and over the last decade has worked to promote policies that safeguard opportunity and fairness. His employment history includes working as a policy fellow with the office of Congressman Luis Gutierrez (D-Illinois), as Public Policy Director with the ACLU of Colorado, and as Senior Managing Associate for JVA Consulting.
He now lives in Commerce City with his partner, Louis, just five miles from his childhood home. They are raising two kids, Israel and Silvia.