Saturday keynote featuring Reps. Summer Lee, Delia Ramirez, Greg Casar, Maxwell Frost, Ilhan Omar, Pramila Jayapal, Jan Schakowsky and Jesús "Chuy" García
Session Type(s): Plenary, Streamed Session
Starts: Saturday, Jul. 15 10:15 AM (Central)
Ends: Saturday, Jul. 15 11:45 AM (Central)
Room: International Ballroom
The 2022 midterms ushered another wave of young, diverse voices into the halls of Congress—with some of them making history on a number of fronts. Hear from four of the newest progressive members of Congress—Rep. Summer Lee (PA-12), Rep. Delia Ramirez (IL-03), Rep. Greg Casar (TX-35) and Rep. Maxwell Frost (FL-10)—about what work and life has been like for them in their first few months. In a conversation moderated by Rep. Ilhan Omar, they'll talk about what their priorities are and how the progressive movement can support them as they continue pushing forward progressive policies in the coming months.
Then, you'll hear from Rep. Pramila Jayapal (WA-7), Rep. Jan Schakowsky (IL-9) and Jesús "Chuy" García (IL-04) as they discuss the current state of Congress, their plan for moving progressive policies forward and the Congressional landscape looking toward 2024. Markos Moulitsas of Daily Kos will moderate.
Panelists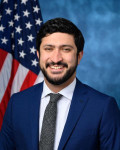 Congressman Greg Casar represents Texas's 35th Congressional District in the U.S. House of Representatives, which runs down I-35 from East Austin to Hays County to the West Side of San Antonio. A labor organizer and son of Mexican immigrants, Congressman Casar was sworn into office in January 2023 and serves as the Whip of the Congressional Progressive Caucus. He will fight to raise wages for millions of American workers, expand immigrant rights, restore abortion rights and voting rights, protect veterans and seniors, and tackle the climate crisis. Prior to being elected to Congress, he served on the Austin City Council for seven years. There, he championed and passed progressive policies including protections for renters from corporate abuse, ensuring folks with a criminal background have a fair chance at employment, and bold affordable housing programs.
Other sessions: Expanding Justice: Organizing to Reform the Supreme Court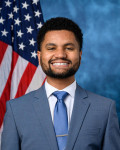 The first member of Generation Z to be elected to Congress, Maxwell Alejandro Frost is proud to represent the people of Central Florida (FL-10) in the United States House of Representatives. As a young Member of Congress and Afro-Latino, Congressman Frost brings a fresh, progressive perspective to an institution formerly out of reach for young, working Black and Latino Americans. Frost was adopted at birth and raised in the very community he now represents. His mother, a Cuban-American, came to the U.S. during the freedom flights in the late 1960s and became a special needs teacher in Central Florida, inspiring his advocacy for supporting future generations through education. And his father, a full-time musician, taught Congressman Frost his love for music, gifting him his first drum set and igniting his passion for the arts. As a former organizer, musician, and community activist, Frost was inspired to get to work at 15 years old after the tragic mass shooting at Sandy Hook Elementary claimed the lives of 26 innocent people. From that moment on, Frost dedicated his life to fighting against gun violence and empowering communities across Florida and the U.S. to get behind gun reform, including joining forces with those affected by the Parkland and Pulse shootings to shed light on this epidemic. As a freshman member, Frost has been appointed to the powerful Committee on Oversight and Accountability, where he will deliver on his mission of ushering justice and transparency to Floridians while fighting against House Republicans extremist attempts to politicize the work of the committee by attacking democracy and promoting ridiculous MAGA conspiracies.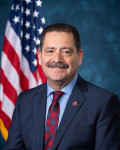 U.S. Representative Jesús G. "Chuy" García proudly represents the Fourth Congressional District of Illinois. He was sworn into office on January 3, 2019, during the 116th Congress. Throughout his career, Congressman García has been a progressive voice fighting to improve the lives of his working-class neighbors, many of whom are immigrants like him. He is a coalition builder committed to empowering youth and expanding access to quality education, affordable housing, and economic opportunity. He currently serves as a member of the influential Financial Services Committee, Natural Resources Committee, and the Transportation and Infrastructure Committee. He is a member of the Congressional Hispanic Caucus (CHC), Congressional Progressive Caucus (CPC), the Congressional Equality Caucus, Congressional Pro-Choice Caucus, and New Americans Caucus. He is also the founder the Future of Transportation Caucus.
Other sessions: A Chance to Come Home: Remedying Injustices of the U.S. Immigration System, #UnionsforAll: No Contract, No Coffee. No Justice, No Fries. No Standards, No Peace.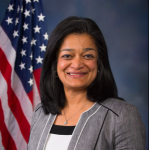 Congresswoman Pramila Jayapal represents Washington's 7th District, which encompasses most of Seattle and surrounding areas including Shoreline, Vashon Island, Lake Forest Park, Edmonds and parts of Burien and Normandy Park. Congresswoman Jayapal is committed to ensuring that every resident of the district has economic opportunity; fairness and equity; and safe and healthy communities. She is proud of the district's role in leading the country on issues like the minimum wage, racial equity and innovation, and will work to support that work and lift it up as a model for the rest of the country. Her focus is on ensuring income equality; access to education, from early learning to higher education, including debt-free college; expanding Social Security and Medicare; protecting our environment for our next generation; and ensuring immigrant, civil and human rights for all. The first Indian-American woman in the House of Representatives, Jayapal has spent the last twenty years working internationally and domestically as a leading national advocate for women's, immigrant, civil, and human rights.
Other sessions: Expanding Justice: Organizing to Reform the Supreme Court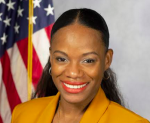 Born and raised in the Mon Valley, Summer Lee is a dedicated organizer, attorney, and progressive state legislator. A proud alum of Woodland Hills public schools, Summer grew up in North Braddock and Swissvale before graduating from Penn State and Howard University School of Law, where she focused on civil rights and social justice advocacy. She worked as labor organizer, joining the Fight for $15 to increase the minimum wage, and lead voter mobilization efforts for the Pennsylvania Democratic Party. In 2017, after repeated incidents of violence from police and school administrators against local students, Summer spearheaded a successful write-in initiative that transformed the local school board. In 2018, at the urging of her neighbors, Summer threw her hat in the ring for State House – taking on a 20-year incumbent, doubling voter turnout, and winning with over 67%of the vote. She also made history, becoming the first Black woman from Western Pennsylvania ever elected to the legislature. Throughout her time in office, Summer has been a voice for working families, and a champion for sustainable jobs, environmental justice, police accountability, reproductive rights, immigration rights, and gender and racial equity. She is a tireless advocate for workers' rights, unions, the right to organize, and the fight for a liveable wage. In 2022, Summer was elected to the US House of Representatives for Pennsylvania's 12th District, becoming the first Black woman ever elected to Congress from Western Pennsylvania.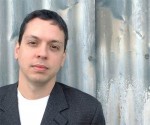 Markos Moulitsas Zúniga is the founder and publisher of Daily Kos.
Other sessions: Friday Keynote featuring TN State Rep. Justin Jones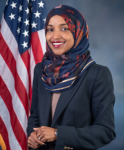 Rep. Ilhan Omar represents Minnesota's 5th Congressional District in the U.S. House of Representatives, which includes Minneapolis and surrounding suburbs. An experienced Twin Cities policy analyst, organizer, public speaker and advocate, Rep. Omar was sworn into office in January 2019, making her the first Somali-American Member of Congress, the first woman of color to represent Minnesota, and one of the first two Muslim-American women elected to Congress.
Other sessions: US-China Policy: How Not to Repeat the Mistakes of the War on Terror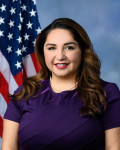 The daughter of working-class Guatemalan immigrants, Congresswoman Delia Ramirez is an accomplished legislator, social service director, community leader, and coalition builder who has dedicated her life and career advocating for working families. Delia Ramirez was born in the Belmont Cragin community in Chicago. Delia's commitment to community and working families is shaped by her lived experience. Her mother crossed the border while pregnant with Delia and worked multiple low-wage jobs to give her children a fighting chance to escape poverty. Delia's father worked two jobs and alternated switched shifts with her Mom so that they could care for their children. Delia witnessed firsthand how important social services were, as she watched neighbors come to her church for housing assistance, food and services for the undocumented. These experiences ignited a fire that propelled her to fight for the rights of all working families struggling to survive, whether it be housing justice, fully funding public schools, women's reproductive rights, or Medicare for all. She spent the next 18 years as a non-profit leader at the Center for Changing Lives, Common Cause and Community Renewal Society, and board chair for both the Latin United Community Housing Association (LUCHA) and Logan Square Neighborhood Association (LSNA), fighting for affordable housing, quality education and campaign finance reform. In 2018, her community drafted Delia to run for State Representative of the 4th House District of Illinois. In the Illinois General Assembly, she successfully passed legislation expanding Medicaid coverage to IL senior citizens regardless of immigration status, securing over 450 million to build affordable housing, protecting abortion rights, and creating an elected school board in the City of Chicago. She co-founded the Illinois House Progressive Caucus and served as Assistant Majority Leader.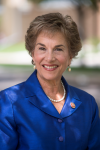 Jan Schakowsky has been a lifelong champion for working- and middle-class families. Jan began her advocacy as a young housewife, leading a successful campaign to require expiration dates on food products, including baby food and formula. As Congresswoman, Jan continues to organize around progressive issues at the grassroots level to make positive change in our country.
First elected to Congress in 1998, Jan has spent her career protecting our environment, fighting for access to healthcare, women's rights, comprehensive immigration reform, and getting dangerous weapons of war off our streets. She lives in Evanston with her husband, Robert Creamer, and her two dogs, Franklin and Eleanor.
Other sessions: Running on Climate: 2022 Lessons that Can Help Democrats Win in 2024