US-China Policy: How Not to Repeat the Mistakes of the War on Terror
Session Type(s): Panel, Streamed Session
Starts: Saturday, Jul. 15 9:00 AM (Central)
Ends: Saturday, Jul. 15 10:00 AM (Central)
Room: Continental B
This panel examines how the U.S. approach to China has reproduced the patterns of racism and violence against vulnerable communities here and abroad that we saw in the post-9/11 era, and offers an alternative vision for the U.S.-China relationship. At a time when progressives are facing a growing Washington consensus in favor of a militarized, zero-sum approach to U.S.-China relations, this panel discusses how to describe the costs of that approach in human terms and make a powerful case for prioritizing diplomacy over escalation and xenophobia.
Moderator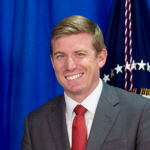 Stephen Miles is the Executive Director for Win Without War, a diverse network of activists and organizations working for a more peaceful, progressive U.S. foreign policy. Stephen is a veteran of campaign politics with a strong background in grassroots advocacy. Most recently, Stephen worked with the global campaigning organization Avaaz. Previously, Stephen worked in electoral politics, primarily in New Orleans, working to elect Democratic candidates and advance progressive policies. He previously served as the Executive Director of the American Hellenic Council focused on advancing Greek American concerns through community-based advocacy. Stephen is a graduate of the London School of Economics and Tulane University with academic expertise in humanitarian interventions and Middle Eastern politics.
Panelists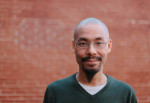 Tobita Chow is founder and Co-Director of Jus­tice Is Glob­al, which organizes for a just and sus­tain­able glob­al econ­o­my and an end to right-wing nation­al­ism. He is a leading progressive critic of the rise of great power conflict between the US and China and the threat this trend poses to progressive and democratic politics. His writing about progressive strategy, internationalism, and the US-China relationship has appeared in The Guardian, The Nation, Dissent, In These Times, and Convergence Magazine.
Other sessions: U.S. Foreign Policy, The Pentagon Budget, and Militarized Police in America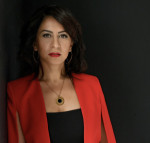 Nancy Okail
President and CEO
okail@internationalpolicy.org
Nancy Okail is President and CEO of the Center for International Policy. Dr. Okail is a leading scholar, policy analyst, and advocate with more than 20 years of experience working on issues of human rights, democracy, and security in the Middle East and North Africa region.
In 2020, Okail was appointed as a visiting scholar at the Center for Democracy, Development and the Rule of Law (CDDRL) at Stanford University, focusing on accountability and the intersection of human rights and technology. Prior to joining Stanford, she served as Executive Director of the Tahrir Institute for Middle East Policy (TIMEP), which under her leadership became an internationally renowned policy research organization.
Before coming to the United States, Okail worked on, managed, and evaluated foreign aid programs for several international organizations, including the World Bank and the United Nations Development Programme. In her subsequent role as Director of Freedom House's Egypt program, Okail was one of the 43 nongovernmental organization workers convicted and sentenced to prison in a widely publicized 2012 case for allegedly using foreign funds to foment unrest in Egypt. She was then exonerated by a court ruling in December of 2018.
Okail holds a Ph.D. from the University of Sussex in the UK. Her policy analysis and political commentary have been featured in top outlets including the Washington Post, New York Times, Foreign Affairs, and Lawfare. She has been interviewed or quoted by The Guardian, BBC World News, MSNBC, and Al Jazeera, and she regularly speaks on current affairs panels at world fora and academic institutions.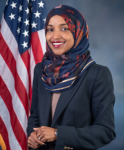 Rep. Ilhan Omar represents Minnesota's 5th Congressional District in the U.S. House of Representatives, which includes Minneapolis and surrounding suburbs. An experienced Twin Cities policy analyst, organizer, public speaker and advocate, Rep. Omar was sworn into office in January 2019, making her the first Somali-American Member of Congress, the first woman of color to represent Minnesota, and one of the first two Muslim-American women elected to Congress.
Other sessions: Saturday keynote featuring Reps. Summer Lee, Delia Ramirez, Greg Casar, Maxwell Frost, Ilhan Omar, Pramila Jayapal, Jan Schakowsky and Jesús "Chuy" García