#UnionsforAll: No Contract, No Coffee. No Justice, No Fries. No Standards, No Peace.
Session Type(s): Panel, Streamed Session
Starts: Saturday, Jul. 15 9:00 AM (Central)
Ends: Saturday, Jul. 15 10:00 AM (Central)
Room: Salon A-1
We're in the midst of a historic uprising by workers. From Starbucks baristas and fast-food workers to gig workers and airline cleaners, workers are tired of corporations wielding all the power and they're standing up to demand a voice on the job through a union with a force and clarity like never before. They are leading the charge on game-changing legislative approaches, rejecting a status quo that has never worked for working people, and in the process, inspiring other workers to unite together and demand a better future for their families and communities with unions for all. Come hear from workers who are leading the way on some of the most innovative and game-changing organizing and progressive legislative approaches with victories both nationally and in the states.
Moderator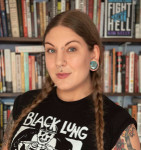 Kim Kelly is a freelance journalist and the author of 'FIGHT LIKE HELL: The Untold History of American Labor.' She is currently a labor columnist for Teen Vogue and Fast Company, and her writings on labor, politics, and culture have appeared in the Nation, Rolling Stone, Esquire, the Baffler, the New York Times, and many others. She is a proud member of and councilperson for the Writers Guild of America, East, and is based in Philadelphia.
Other sessions: How Labor Can Help Build a Progressive Media for the 21st Century
Panelists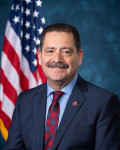 U.S. Representative Jesús G. "Chuy" García proudly represents the Fourth Congressional District of Illinois. He was sworn into office on January 3, 2019, during the 116th Congress. Throughout his career, Congressman García has been a progressive voice fighting to improve the lives of his working-class neighbors, many of whom are immigrants like him. He is a coalition builder committed to empowering youth and expanding access to quality education, affordable housing, and economic opportunity. He currently serves as a member of the influential Financial Services Committee, Natural Resources Committee, and the Transportation and Infrastructure Committee. He is a member of the Congressional Hispanic Caucus (CHC), Congressional Progressive Caucus (CPC), the Congressional Equality Caucus, Congressional Pro-Choice Caucus, and New Americans Caucus. He is also the founder the Future of Transportation Caucus.
Other sessions: Saturday keynote featuring Reps. Summer Lee, Delia Ramirez, Greg Casar, Maxwell Frost, Ilhan Omar, Pramila Jayapal, Jan Schakowsky and Jesús "Chuy" García, A Chance to Come Home: Remedying Injustices of the U.S. Immigration System
Mysheka Ronquillo is a worker/leader with the Fight for $15 and a Union in California. She is a mom of one and resides with her family in Los Angeles, California. She works at Jack In The Box and is a home care provider. Mysheka is a fierce advocate for empowered communities and workers rights, including improved working conditions for fast food workers. She's most recently advocating for a statewide Fast Food Council to give workers a seat at the table to improve workplace conditions and higher pay.