Running on Climate: 2022 Lessons that Can Help Democrats Win in 2024
Session Type(s): Featured Panel, Streamed Session
Starts: Saturday, Jul. 15 1:00 PM (Central)
Ends: Saturday, Jul. 15 2:15 PM (Central)
Room: Continental C
In 2022, the power of climate and other issue-based voting was on clear display, vital to winning up and down the ballot and to flipping swing seats and states. Democrats had the best midterm elections in the first term since the Kennedy administration because both the base and less-frequent voters turned out to vote on the issues. The climate and environmental justice crises are escalating—as are their importance to voters. What do the midterms teach about how and why to run on climate in 2024? How can Democrats best communicate climate achievements as well as urgency? Join us to discuss takeaways from 2022—and why leaning into climate issues is a winning strategy for 2024 and beyond.
Moderator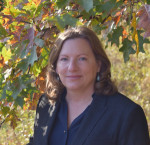 Michelle Regalado Deatrick is the Chair and Founder of the Democratic National Committee's first-ever Environment and Climate Crisis Council, She writes, advocates and organizes for people, just policy, and planet, and has a lifelong commitment to public service and community.
Michelle serves on the National Advisory Boards of Climate Power and OnePointFive Climate. She served recently as Vice Chair of her County Commission, in a 3-term rural red seat that she flipped to blue, running on environmental and infrastructure issues. As a county commissioner, Michelle founded her County's first Environmental Council, spearheaded measures committing the County to ambitious decarbonization targets, and signed it on as the first county east of the Rockies to join the County Climate Reality Coalition.
Michelle's lifetime commitment to public service and community includes advocacy for workers' rights and labor: as a proud member of UAW 2230, an NWU delegate to her regional labor federation and the national NWU, and a former Michigan One Fair Wage spokesperson.
She served as a Peace Corps Volunteer in East Africa. A policy analyst and an internationally honored poet of environmental and social justice, Michelle lives on her family's 80 acre farm and rewilded prairie in southeast Michigan.
Panelists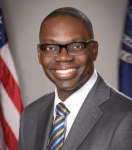 Lieutenant Governor Garlin Gilchrist has dedicated his career to solving problems. An engineer by training, he uses thoughtful and fact-based practices to solve real problems and make government work better for Michigan families. As part of the Whitmer Administration, Lt. Governor Gilchrist has focused on helping Michiganders in communities across our state realize their full economic and political potential. From co-chairing the Michigan Joint Task Force on Jail and Pretrial Incarceration, to helming the Michigan COVID-19 Task Force on Racial Disparities, to leading efforts to connect over 23,000 unserved locations in Michigan to affordable high-speed internet, Lt. Governor Gilchrist is committed to building a more just, equitable, prosperous, and connected Michigan where everyone can thrive. Lt. Governor Gilchrist and his wife, Ellen, reside in Detroit where they are raising their twins, Emily and Garlin III, and daughter, Ruby.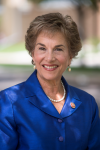 Jan Schakowsky has been a lifelong champion for working- and middle-class families. Jan began her advocacy as a young housewife, leading a successful campaign to require expiration dates on food products, including baby food and formula. As Congresswoman, Jan continues to organize around progressive issues at the grassroots level to make positive change in our country.
First elected to Congress in 1998, Jan has spent her career protecting our environment, fighting for access to healthcare, women's rights, comprehensive immigration reform, and getting dangerous weapons of war off our streets. She lives in Evanston with her husband, Robert Creamer, and her two dogs, Franklin and Eleanor.
Other sessions: Saturday keynote featuring Reps. Summer Lee, Delia Ramirez, Greg Casar, Maxwell Frost, Ilhan Omar, Pramila Jayapal, Jan Schakowsky and Jesús "Chuy" García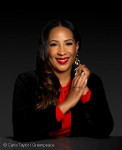 As the current Executive Director at the largest national legacy environmental organization Ebony is a champion for advancing racial and environmental justice. As she continues to expand her focus to include protecting people's voting rights and ensuring that everybody is able to participate in our democracy, she knows there is no climate justice without racial justice. As a longtime justice strategist, Ebony is leading Greenpeace in the fight to dismantle systems of oppression and engage more Black and Brown communities in this work — so that there can truly be a greener, more peaceful, more just world for all.
Other sessions: Protecting the Right to Protest and Voice Dissent