Expanding Justice: Organizing to Reform the Supreme Court
Session Type(s): Featured Panel, Streamed Session
Starts: Saturday, Jul. 15 1:00 PM (Central)
Ends: Saturday, Jul. 15 2:15 PM (Central)
Room: Continental B
While Supreme Court justices are not elected, voters and activists have the power to organize and change the direction of the Court. As the Court's conservative supermajority attacks our fundamental rights, expanding the Court has quickly entered the political mainstream as the surest way to restore ideological balance and save us from a generation of right-wing, minoritarian rule. Over 60 members of Congress and 130 organizations have endorsed historic legislation to add 4 justices to the Court. Featuring progressive champions inside and outside Congress, this panel will underscore how the progressive community can strategically organize to rebalance the court to save democracy and our rights.
Moderator
Panelists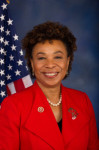 As one of the strongest, most progressive voices in the House, Congresswoman Barbara Lee is committed to serving the residents of her district and also advancing progressive ideals nationally.
Congresswoman Lee, representing CA's 13th Congressional District, was elected to Congress in 1998 and holds key positions, including serving as member of the House Appropriations and Budget Committees. She is a former Chair of the Congressional Black Caucus and co-founded the Congressional Out of Poverty Caucus. Barbara is also the Whip and former Co-Chair of the Congressional Progressive Caucus and chairs the Democratic Whip's Task Force on Poverty and Opportunity.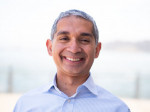 Murshed Zaheed is one of the top hybrid legislative, policy, and digital strategists in American politics. He has worked and consulted for top nonprofit organizations, corporations, and national campaigns creating winning multi-channel grassroots advocacy campaigns and communications programs.
Prior to founding Pacifica Strategies, Murshed served as the Political Director of CREDO Mobile, a social change-oriented corporation renowned for being a progressive powerhouse of activism and philanthropy. Murshed's years of experience as a senior leadership aide in Congress include his position as Director of New Media for then-Senate Majority Leader Harry Reid. He was also a member of Gov. Howard Dean's groundbreaking digital team during his 2003–2004 presidential campaign.
Murshed has a B.A. in political science from UCLA and a J.D. from Boston University School of Law. He is a member of the bars in Washington D.C. and in Massachusetts.