Expanding Justice: Organizing to Reform the Supreme Court
Session Type(s): Featured Panel, Streamed Session
Starts: Saturday, Jul. 15 1:00 PM (Central)
Ends: Saturday, Jul. 15 2:15 PM (Central)
Room: Continental B
While Supreme Court justices are not elected, voters and activists have the power to organize and change the direction of the Court. As the Court's conservative supermajority attacks our fundamental rights, expanding the Court has quickly entered the political mainstream as the surest way to restore ideological balance and save us from a generation of right-wing, minoritarian rule. Over 60 members of Congress and 130 organizations have endorsed historic legislation to add 4 justices to the Court. Featuring progressive champions inside and outside Congress, this panel will underscore how the progressive community can strategically organize to rebalance the court to save democracy and our rights.
Moderator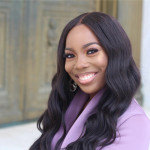 Tristin Brown is the policy & program director at People's Parity Project. Prior to joining PPP, Tristin was associate counsel at the Washington Lawyers' Committee for Civil Rights & Urban Affairs. She is a graduate of Georgetown University Law Center and Florida A&M University.
Panelists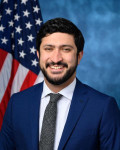 Congressman Greg Casar represents Texas's 35th Congressional District in the U.S. House of Representatives, which runs down I-35 from East Austin to Hays County to the West Side of San Antonio. A labor organizer and son of Mexican immigrants, Congressman Casar was sworn into office in January 2023 and serves as the Whip of the Congressional Progressive Caucus. He will fight to raise wages for millions of American workers, expand immigrant rights, restore abortion rights and voting rights, protect veterans and seniors, and tackle the climate crisis. Prior to being elected to Congress, he served on the Austin City Council for seven years. There, he championed and passed progressive policies including protections for renters from corporate abuse, ensuring folks with a criminal background have a fair chance at employment, and bold affordable housing programs.
Other sessions: Saturday keynote featuring Reps. Summer Lee, Delia Ramirez, Greg Casar, Maxwell Frost, Ilhan Omar, Pramila Jayapal, Jan Schakowsky and Jesús "Chuy" García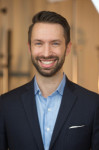 Brett Edkins is Managing Director, Policy & Political Affairs at Stand Up America, a progressive advocacy organization of over 2 million members. He helps lead Stand Up America's fight for progressive legislation, voting rights, and a more representative democracy. Prior to joining SUA, Brett had numerous roles in politics, policy, and law, including as a communications director for campaigns and nonprofits, litigation attorney, federal law clerk, and aide to former National Security Advisor Zbigniew Brzezinski.
Other sessions: The Voting Rights Fight: How National Groups Can Help (and Hurt) State Advocacy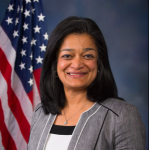 Congresswoman Pramila Jayapal represents Washington's 7th District, which encompasses most of Seattle and surrounding areas including Shoreline, Vashon Island, Lake Forest Park, Edmonds and parts of Burien and Normandy Park. Congresswoman Jayapal is committed to ensuring that every resident of the district has economic opportunity; fairness and equity; and safe and healthy communities. She is proud of the district's role in leading the country on issues like the minimum wage, racial equity and innovation, and will work to support that work and lift it up as a model for the rest of the country. Her focus is on ensuring income equality; access to education, from early learning to higher education, including debt-free college; expanding Social Security and Medicare; protecting our environment for our next generation; and ensuring immigrant, civil and human rights for all. The first Indian-American woman in the House of Representatives, Jayapal has spent the last twenty years working internationally and domestically as a leading national advocate for women's, immigrant, civil, and human rights.
Other sessions: Saturday keynote featuring Reps. Summer Lee, Delia Ramirez, Greg Casar, Maxwell Frost, Ilhan Omar, Pramila Jayapal, Jan Schakowsky and Jesús "Chuy" García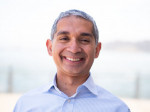 Murshed Zaheed—a senior advisor for Take Back the Court—is one of the top hybrid legislative, policy, and digital strategists in American politics. He has worked and consulted for top nonprofit organizations, corporations, and national campaigns creating winning multi-channel grassroots advocacy campaigns and communications programs.
Prior to founding Pacifica Strategies, Murshed served as the Political Director of CREDO Mobile, a social change-oriented corporation renowned for being a progressive powerhouse of activism and philanthropy. Murshed's years of experience as a senior leadership aide in Congress include his position as Director of New Media for then-Senate Majority Leader Harry Reid. He was also a member of Gov. Howard Dean's groundbreaking digital team during his 2003–2004 presidential campaign.
Murshed has a B.A. in political science from UCLA and a J.D. from Boston University School of Law. He is a member of the bars in Washington D.C. and in Massachusetts.